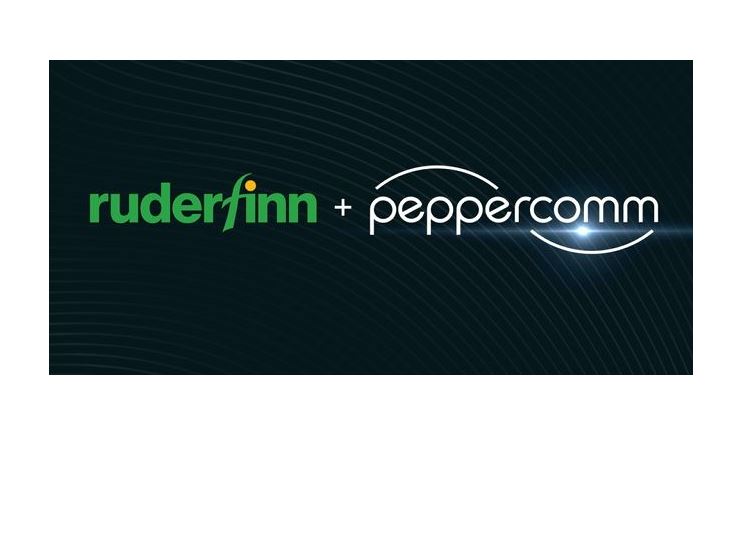 This is a moment for gathering resources for what comes next.
That's the thinking behind Ruder Finn's acquisition of Peppercomm, the 27-year-old independent PR agency founded by Steve Cody with offices in New York, San Francisco and London.
The acquisition wasn't planned, leaders of the two agencies shared with PR Daily. It started as a conversation about business challenges and the global pandemic before becoming a natural step.
"We just realized suddenly that we had so much in common, just in terms of our culture, our aspirations and our understanding of the PR industry," says Kathy Bloomgarden, CEO, Ruder Finn.
That connection between the agencys' cultures and purposes spoke to Cody, too.  "What we're providing, for the Peppercomm people in particular, is just exponentially more access to really sophisticated service offerings, as well as 800 people around the world," Cody says.
For Ruder Finn, the acquisition is a continuation of the strong growth of the last few years. .
The acquisition is the latest in a series of recent strategic moves by Ruder Finn to further build on its core leadership offerings in healthcare, technology, creative and change management. Other acquisitions include UK-based health tech firm Mantis (2021), award-winning creative & production studio Osmosis Films (2020), healthcare agency jacobstahl (2020), change management and internal communications agency SPI Group (2019), and digital marketing firm RLA Collective (2018).
A moment for reengaging
Why this acquisition now? For Bloomgarden, it was a perfect moment to "disrupt ourselves a little bit."
"We all know that this is a moment in time when everything is being redefined," she says. She points to the ongoing effects of the global pandemic, rising inflation, supply chain issues and permanently altered work norms as an inflection point for PR and comms agencies.
As Ruder Finn was asking questions about how to look at things differently, it realized acquiring Peppercomm allows everyone to "bring something a little bit fresh and new to the table."
This unique moment was also what inspired Cody to join Ruder Finn. "Uncertainty is going to be the only certainty that we have moving forward," he says. And the ability to help clients meet that uncertainty has inspired Ruder Finn and Peppercomm to join forces.
"What we saw coming out of the pandemic was that communications became ever more important," says Bloomgarden, "and it is in the Great Resignation, again, even more important." If this is, as she puts it, "a chance to transform how the communications industry is viewed," then this moment offers unique opportunities.
What's next for agencies
Leadership is top of mind for both Bloomgarden and Cody in the days ahead.
"I think we have to really be sure we help people to rethink the leadership model," Bloomgarden says. For leaders that haven't focused on emotional engagement, that's going to become a new priority, she says.
Especially as workplaces continue to sort out hybrid/remote rules, it will be harder than ever to make sure workers feel like they are a part of something special.
Bloomgarden also sees agencies as essential partners on messaging as companies are continually called on to speak out on issues both foreign and domestic. As the corporate response to Russia's invasion of Ukraine has shown, the new standard is for companies to take action.
And under it all is the need to understand a new consumer, as people have radically altered wants and desires after two years of heavy disruption. "People dress differently; people socialize differently," explains Bloomgarden.
"The customer insights model needs to be relooked at and rethought — and underpinning all of that is the analytics that we all need to use, because we have access to these new tools," she says.
For Cody, there are three reasons that PR work is more important for business than ever before: "It's the right kind of leadership. It's preserving, protecting and promoting the reputation of our client organizations. And it's figuring out what the heck's going to happen with technology and what it means for each and every one of us."
COMMENT