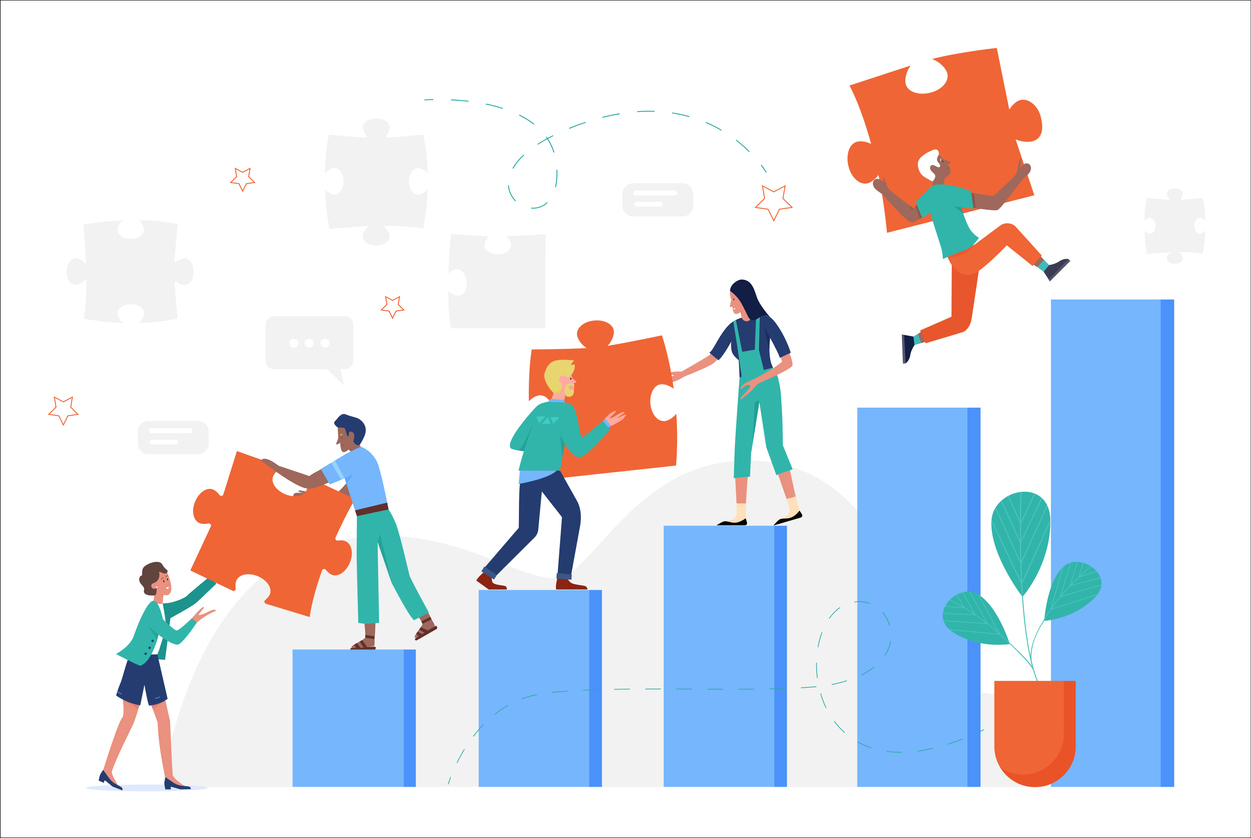 The past few years have had our heads spinning in so many ways. Now, despite a labor market where demand still outpaces supply, continued inflation is stoking fears that a recession may be coming. And most of us know that negative economic growth often leads to hiring freezes or layoffs.
Some leaders that we work with are revisiting 2023 plans to reexamine whether new headcounts are critical, whether significant capital expenditures can be delayed and if contracts can be renegotiated. Overall, they are proceeding with caution and feeling the pressure to deliver — or over-deliver — on key KPIs, while keeping their teams focused and optimistic.
But not all of the news is doom and gloom. "We're still seeing hiring; we're still seeing growth," Insight Global CEO Bert Bean said in a recent Forbes article.
Bean continues to say that, "During a recession, all the nonsense gets stripped away. This is as true in our personal lives as it is at work. Recessions give you a great excuse to focus on the things that really matter."
We have been through this with the pandemic and we are more resourceful and resilient than ever. This is true, especially for communicators who have been on the front lines ever since.
Regardless of what's ahead, as the past few years have taught us, we still must prepare for anything that comes our way. So, how can you best navigate what's ahead to ensure that you are doing all you can for yourself, your teams and your organization?
I believe that we can still keep our eye on cultivating great work, proactively protecting ourselves and our roles in the organization, and keeping our teams motivated along with doing what we need to prepare and be ready for anything with these simple steps.
Protect your role and your team:
Ramp up cross-functional communication and collaboration to demonstrate that you are driving efficiency and organizational effectiveness.
If you notice your boss is stressed, ask how you can help them. You'd be surprised how much it matters when direct reports raise their hand to do more and offer to help ease pain points that arise.
Create opportunities for growth and development within your teams (coaching, learning, training — there are many ways to do this without using too much of your budget)- It will keep them positive and engaged while also helping to retain your talent.
Get creative and look for ways to drive alternative revenue streams — or savings and efficiencies — for the organization.
Make sure your team's 2023 goals and priorities are fully aligned with the CEO and the board's so there's no doubt your efforts are supporting the business and contributing to the company's financial goals.
Protect yourself, just in case:
Make sure your resume and LinkedIn profile are up to date.
Tend to your network — keep it robust and meaningful.
Look for thought leadership opportunities on LinkedIn — share your insights on events and news related to your area of expertise, write an article on a timely topic; and, become a more active participant in relevant conversations going on there.
Look for additional opportunities to be seen as an expert by speaking on panels, offering to moderate at industry events or even creating a podcast.
Think strategically about if and where you would like to work next by creating a target list that I call the 3 Ps: The Prospects, Pivots, and Passions.
Here's a video to help you navigate this.
Most of all, stay positive and future-focused. All of the above are good practices for you, whether the economy is soaring or sputtering. Putting in a little extra effort now to keep your skills fresh and your name in front of people is always worth it and can mean the difference between feeling confident or fearful about what's ahead.
As Bert Bean observed, recessions "give us the chance to learn how to patiently wait on the right outcomes. We learn a lot about ourselves in the process."
You got this.
Mary Olson-Menzel is the founder and CEO and Founder of MVP Executive Development and co-founder of Spark Insight Coaching.
COMMENT