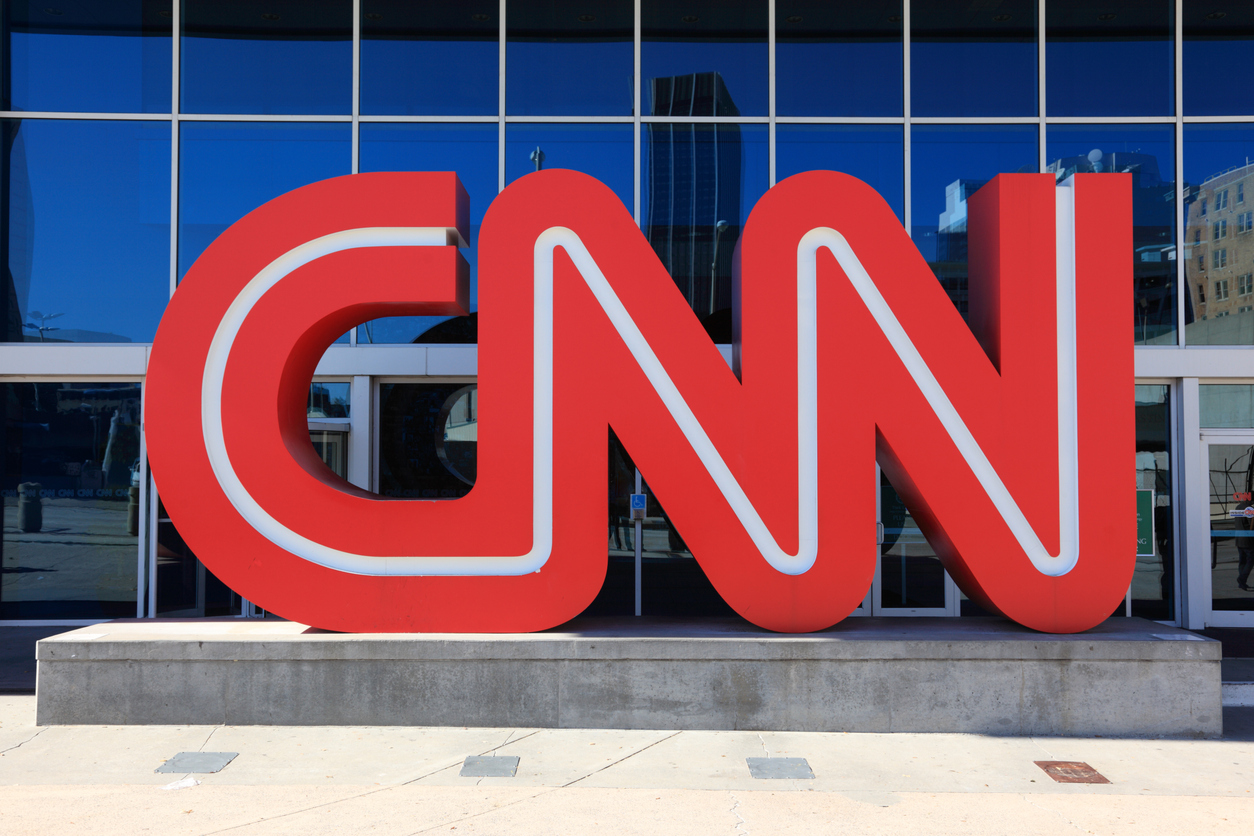 Sam Bankman-Fried, former CEO of the FTX crypto exchange that lost billions in value nearly overnight, gave a live interview at the New York Times's DealBook Summit Wednesday.
Vox described the former billionaire's demeanor as "notably fidgety, hemmed and hawed over his answers, and seemed at times to martyr himself."
As you might expect, Bankman-Fried's attorneys — the company is under investigation by both the Department of Justice and the Securities and Exchange Commission, in addition to being in bankruptcy proceedings, according to the Wall Street Journal — advised him not to speak.
"I think I have a duty to talk to people," Bankman-Fried explained. "I have a duty to explain what happened."
He denied both committing fraud and rumors of drug-fueled shenanigans at the exchange. But here's how Vox described the end of the interview:
When asked whether he had been honest during the interview, Bankman-Fried's answer was a perfect encapsulation of the vagueness and word-twisting he'd displayed during the interview. "I was as truthful as, you know, I am knowledgeable to be," he said. And then, as if he was thinking better of the hedging, he added: "Yes, I was."
Why it matters: This was the highest stakes of interviews: a young, disgraced leader under legal threat in a live, unedited interview seen by the world, delivered against legal advice. The potential risks of such an interview were sky-high, and all for uncertain gain. It seems clear Bankman-Fried failed in what he was attempting to do and may have exposed himself to increased risk. If he's not listening to legal advice, it's unlikely he's listening to communications advice — but let this be a cautionary tale for PR pros when advising our leaders.
Layoffs at CNN and cost-cutting at NPR signal troubles in media
Cable network CNN announced cost cutting that would affect the jobs of both paid contributors as well as full-time employees. Cuts began Wednesday and are expected to conclude today, according to the New York Times.
The Times continued:
The cuts will affect a broad swath of employees, according to two people with knowledge of the decision. Executives have discussed cutting $100 million in costs, but Mr. Licht has said he would try to preserve news-gathering jobs. The network's highest-profile anchors are not expected to be affected.

Mr. Licht has tried to avoid cutting photojournalists and video editors and will aim to preserve spending on prime-time and morning programming, the people said. The company also plans to hire more employees for its core digital business, they said.
The Washington Post also said it would end publication of its Sunday magazine, resulting in the elimination of 10 positions. It was one of the last Sunday newspaper magazines left in the country.
NPR announced that it will impose "close to a total hiring freeze," in addition to cuts to discretionary spending and travel budgets. It's part of an effort to reduce costs by $10 million, or about 3% of the total budget.
Why it matters: This trifecta of layoffs affects all three major traditional media forms: radio, TV and print. It's part of the long-running decline of these legacy media outlets and must remind PR pros that while these platforms are still important, we must diversify our outreach to best speak to audiences and prepare ourselves for the future.
Measured Thoughts
Consumers' demands for CEOs to speak out on a variety of issues is slowly increasing, according to new data from Morning Consult's Global Corporate Purpose Tracker. The quarterly update reveals that majorities of Americans believe it's "somewhat" or "very" important for CEOs to speak on topics including foreign cyberthreats, labor rights, civil liberties, foreign terrorism and climate change.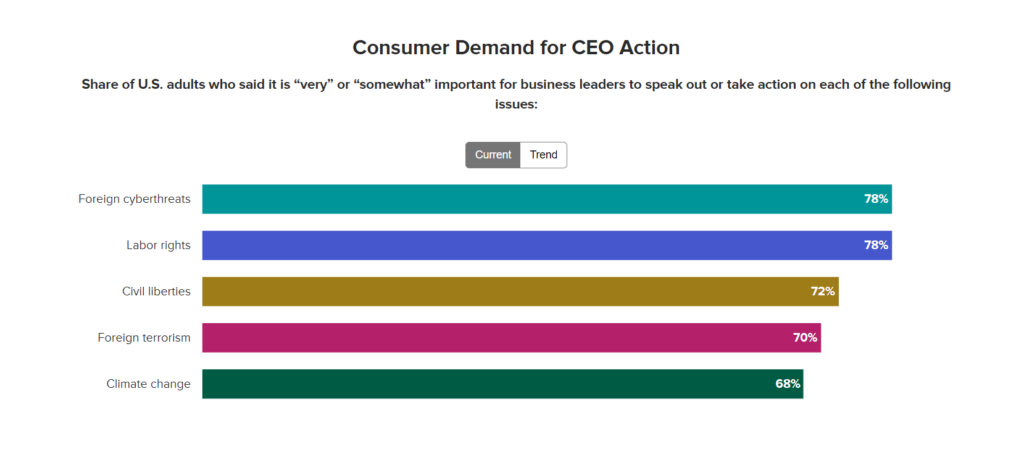 These trends have been slowly rising over the past six months, most notably the demand to speak on global terrorism, which has increased by 9% since May.
The share of U.S. adults who "somewhat" or "strongly" prefer to buy from companies that share their values has also ticked up, from 58% in May to 61% in October.
The obligatory Twitter roundup
After threatening to "go to war" with Apple and claiming the tech giant threatened to de-list Twitter from their app store, Elon Musk had a nice walk-and-talk with Apple CEO Tim Cook and now says everything's fine.
https://twitter.com/elonmusk/status/1598090996281413638
However, as Mashable notes, it's unclear if the other issues Musk hit Apple for — namely, dropping most of its advertising with Twitter and its 30% cut of profits from sales made through the App Store — were resolved.
Musk is facing new pressure from world governments on two fronts. First, U.S. Treasury Secretary Janet Yellen said that Musk's purchase of Twitter was under review, while the E.U.'s digital commissioner Thierry Breton said the network will have to step up its moderation to continue operating in the European bloc, according to the Financial Times.
As the Times reported:
Breton told Musk that Twitter must adhere to a checklist of rules, including ditching an "arbitrary" approach to reinstating banned users, pursuing disinformation "aggressively" and agreeing to an "extensive independent audit" of the platform by next year.
Musk was warned that unless he stuck to those rules Twitter risked infringing the EU's new Digital Services Act, a new law that sets the global standard for how Big Tech must police content on the internet. Breton reiterated Twitter could face a Europe-wide ban or fines of up to 6 per cent of global turnover if it breached the law.
Why it matters: First, a reminder to take everything Musk says with a big grain of salt. And second, a lack of moderation could pose an existential threat to Musk's ability to operate in the E.U., necessitating PR pros to pivot to reach that critical market.
Allison Carter is executive editor of PR Daily. Follow her on Twitter or LinkedIn.
COMMENT