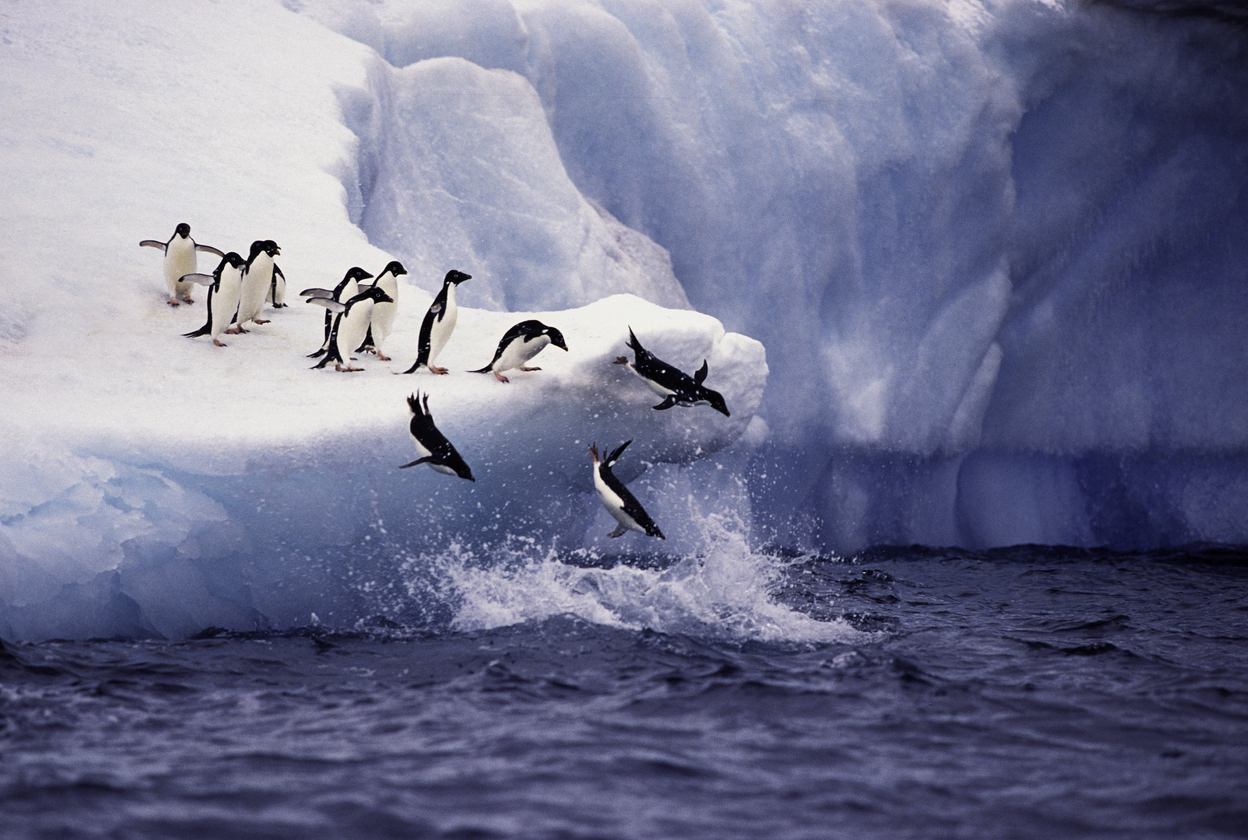 Big, chilly waves, the theme song from "Titanic," and ice camping with Taylor Swift's "Snow on the Beach" soundtracking images of snow-blasted sleeping bags—it's beginning to look like a lot of Antarctica on TikTok recently, with influencers sharing videos of Drake Passage boat rides and other icy adventures.
What's going on? Vloggers Natasha Alden and Alyssa Ramos note that the travel season in Antarctica is brief, as NBC reports, and that although the region's tour outfits previously targeted older travelers, younger influencers (and their sizable, highly engaged audiences) now seem like the right ambassadors for the southernmost continent.
Why this matters. You may know your audience to a T, and good for you. Feeling confident about target demographics helps create better informed, optimized content and messaging. But every so often, it helps to take a look around and see if the landscape has shifted. If Antarctic tour operators had stuck with their original audience, not branching out to a new generation of travel influencers, they'd have missed out on a lot of great PR (not to mention cute penguin content).
Nobody's loving Twitter instability these days
Capterra released data on how companies are navigating Twitter's unsteady waters right now, from marketing to verification and viable alternatives.
From Capterra: By the numbers
60% Percentage of verified companies polled who say it would hurt their business to  lose verified status on Twitter. And yet companies say they're more willing to pay for better content promotion (58%), better user targeting (56%), and security features (43%) before verification (41%).
2 out of 3 Current Twitter advertisers polled who say advertising on Twitter feels too risky for their brand at the moment.
3 out of 4 Capterra respondents who think a Twitter shutdown would cause a marketing exodus to other platforms, including Instagram (76%), Facebook (75%), and 
TikTok (60%). 38% Nearly one in four respondents think hate speech on Twitter is going to get worse over the next six months. (And 35% are worried that misinformation will grow in that same timeframe, too). 
Why this matters. If there's a communication consensus here, it's "hedge your bets." You're not alone in any misapprehensions about Twitter's topsy-turbulence, or wondering how this might affect audience relationships. We're in this together, and critical mass is a major factor in any social platform's viability. (One stat we found steadying is that 3 in 5 marketers think Twitter is now headed in an overall positive direction.) In the meantime, stay informed, connect with your PR colleagues, and be open to emerging alternatives. 
Instagram gets Notes, other sharing features
Tech Crunch reports that Instagram has introduced new features to help people stay in touch with their IRL contacts, helping quiet algorithm and recommender noise.
From Tech Crunch:
Of all the new features being announced, Instagram Notes is perhaps the most interesting as it adds a way to communicate with others publicly, using just text. While that's obviously reminiscent of a platform like Twitter, the current implementation has a much different user interface. In Instagram, users can leave notes by going to the top of their inbox, then selecting the followers they follow back (aka mutuals) or others from their existing "Close Friends" list. They'll then type out the note itself using 60 characters of just text or emoji. The note will appear at the top of friends' inboxes for 24 hours and replies will arrive as DMs.
Why this matters. We see these Instagram adds as an overall plus for PR, because a more positive user experience will mean that people will linger on the platform to enjoy their community. It does create a new impetus for communicators: quality and authenticity count more than ever, and the goal will be to have users consider your account can't-miss content and part of their inner circles. Stay tuned, too — the NYT reports that Meta (which owns Facebook and Instagram) is toying with the idea of slicing off Instagram Notes to become its own thing and a potential Twitter alternative. 
Moving still images
NPR published a beautifully illustrated report of what it's like to work at a hospital during the holidays — with the World Cup on. It's a reminder to communicators that genuine shared interest can be a bridge to better relationships between audiences.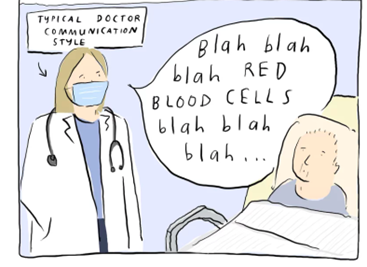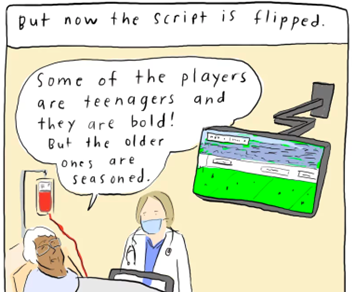 From NPR:
Hospitals can be lonely places as the days grow cold and long — especially during the holidays, and especially during a third pandemic winter. But this year cartoonist and physician Grace Farris, who works as a hospitalist in Austin, Texas was surprised and delighted to find her patients and colleagues rallying around a new sort of holiday spirit and connection — sparked by this month's World Cup soccer play-offs.
Why this matters. When you're on autopilot, communication can become flat and transactional. We love how these medical professionals were able to establish better two-way communication with patients by opening the door to their own experiences, insights and feedback. 
It's a great lesson for PR pros too. What opportunities for enthusiastic connection lie between you and your communities? How might you create communication channels that better value what your audience might be trying to share with you? (And something for your back pocket: unconventional content like comic storytelling can help break through the constant photo/video noise.)
COMMENT