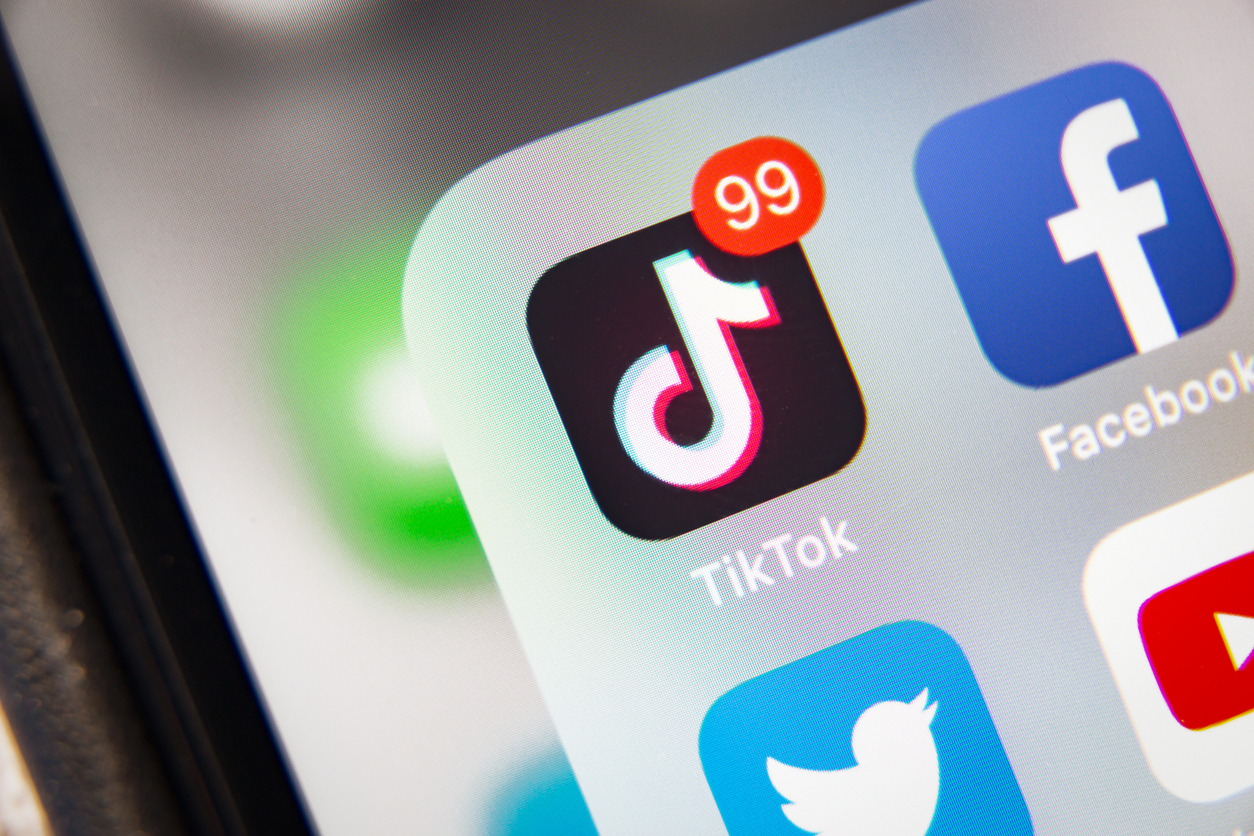 Snapchat's Year End Story offers users personalized wrap ups to summarize their year, along with a mostly-fluffy overview of 2022 Snap trends, from popular Lenses like "Crying Face" to top tagged travel destinations (King Abdulaziz Airport in Saudi Arabia was No. 1). 
Why it matters: We were most interested by Snap's stat that the number of Stories with music more than tripled this year, a sure sign of TikTok's growing influence in the social spaces and a hint that other platforms, including Instagram, are trying to play catch up. Whether or not that's music to your ears, keep songs in mind when planning social posts for 2023.
Pro-LGBTQ companies fare better with consumers and employees
CNBC reports that results from an Edelman global survey indicate good news for companies with a pro-LGBTQ stance. 
From CNBC:
More than 51% of U.S. employees who responded to a global survey conducted by public relations firm Edelman from July to August said they were more likely to work for a pro-LGBTQ company, compared to 11% who said they were less likely.

In a separate Edelman survey fielded in May, 34% of consumers said they were more likely to buy from a brand that expressed support for LGBTQ rights, versus 19% who said they were less likely.

LGBTQ advocacy group GLAAD partnered with Edelman to analyze the survey data to gather LGBTQ-specific insights. The survey responses came from 1,000 consumers and 1,000 workers in the U.S.

Other standout findings:
More than half of Americans expect CEOs to help shape LGBTQ policy 

Younger consumers consider brands pledging support to LGBTQ communities to be more relevant and relatable
Why it matters: As CNBC points out, these findings contrast against a rise in both anti-LGBTQ government policy and violence in 2022, with more than 300 anti-LGBTQ state legislature bills proposed. Taking a pro-LGBTQ stance is part of a business's messaging, and communicators can help surface and relay that thread. Expect purpose-driven communication to be a major factor for 2023, by the way. You can read more about our thoughts on that from earlier this fall. 
Layoffs planned for Washington Post newsroom
Washington Post publisher Fred Ryan held a town hall yesterday to announce impending 2023 layoffs, The Hill reports. Audience members had questions, which Ryan declined to address before hurrying from the room in footage that posted to social media. 
From The Hill:
Kathy Baird, chief communications officer at the Post, told The Hill on Wednesday afternoon the company anticipates the coming job cuts "will be a single digit percentage of our employee base, and we will finalize those plans over the coming weeks."

"The Washington Post is evolving and transforming to put our business in the best position for future growth. We are planning to direct our resources and invest in coverage, products, and people in service of providing high value to our subscribers and new audiences. As a result, a number of positions will be eliminated," Baird said. "This will not be a net reduction in Post headcount. Recently, we have made some of the largest investments in The Post's history and 2023 will be another year of continued investment."
Why it matters: WaPo's got an eye on the bottom line — just a couple of weeks ago, it announced the closure of its Sunday magazine and accompanying job eliminations. Layoffs have cropped up elsewhere, too: CNN, BuzzFeed and Vox have all shed employees this month, and at the top of this week NPR announced that they're shuttering their summer internship program. Reading the room, Vox published a layoff guide — and on Wednesday afternoon, Politico reporter Natalie Fertig tweeted that the organization had just announced 150 new jobs for the next year during their own town hall, advising folks to keep an eye on the jobs page. Here's hoping that those affected by the layoffs are able to find good work soon. 
Finally…scurrying from the stage? Fred Ryan's hasty exit was not a good look, an undignified example of internal comms becoming bad PR. Do better. 
New bipartisan proposal to ban TikTok…again
The nation's 111 million active TikTok users probably don't need to lose much sleep yet, but Senator Marco Rubio of Florida has introduced bipartisan legislation to ban access in the U.S. due to tracking concerns.
From Social Media Today:
The bill calls for TikTok to be cut off entirely in the US, in order to avoid sharing data with 'America's foremost adversary', with TikTok potentially acting as a surveillance device for Chinese spies.

It's the latest in a long-running series of legal challenges for the app, which, at one time, was almost banned in the US entirely under the direction of former President Donald Trump.

That ban was based on the same concerns, that the Chinese-owned app could potentially be tracking information on US users, and sharing it with the CCP, while there have also been suggestions of algorithmic manipulation to seed pro-China sentiment, while also suppressing the opposite.
Why this matters. This isn't the first legal challenge to TikTok, and it won't be the last. Although TikTok remains a great communication tool for PR professionals, be aware that several states have banned the app on government devices, including Texas, Maryland, South Dakota, Alabama, Utah, and North Dakota. While TikTok is currently the hottest social network and one most communicators are clamoring to incorporate into their strategies, remember that it could go away very quickly. 
COMMENT