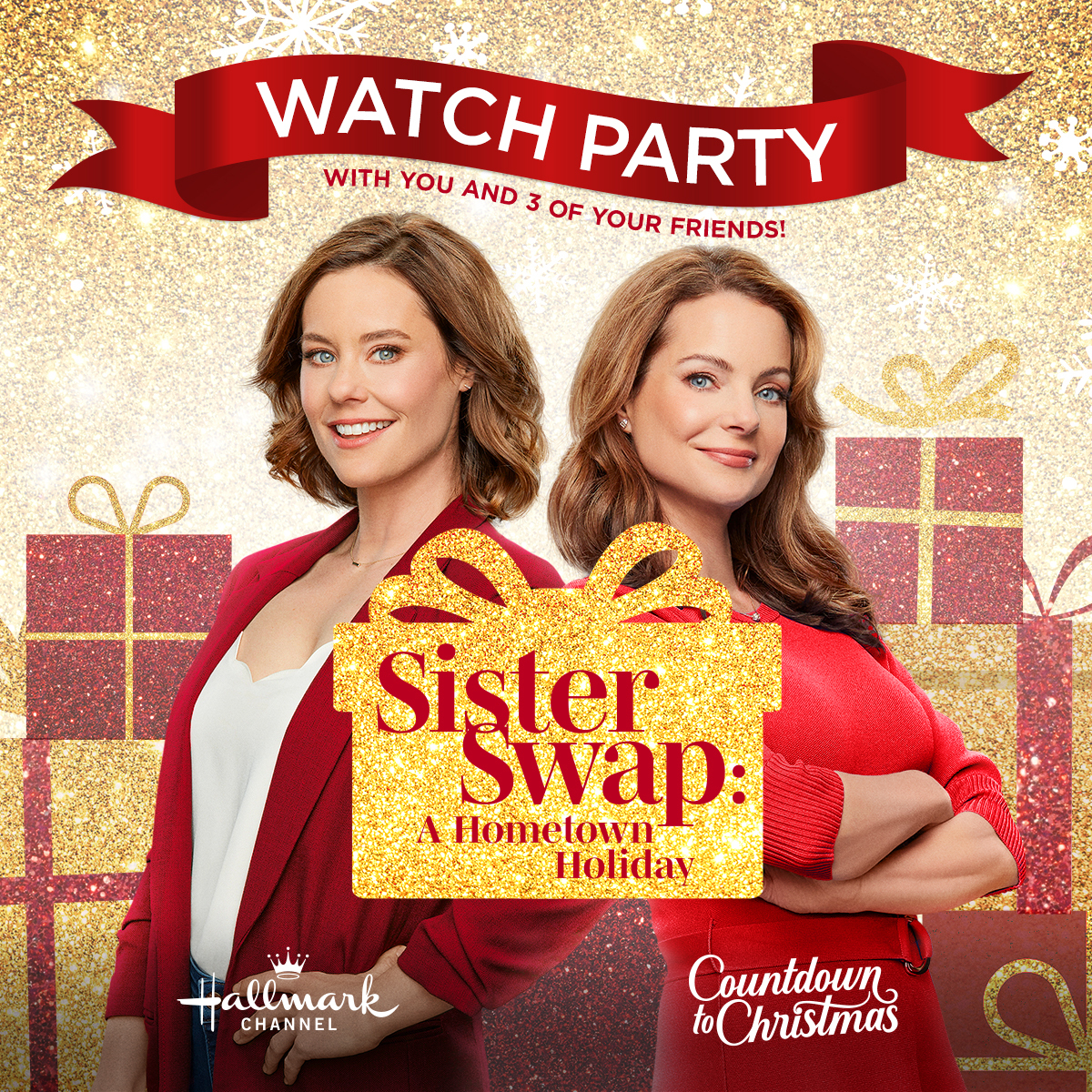 Every year, millions of viewers tune in to watch Hallmark's festive, feel-good movies. Hallmark actors and sister team Ashley Williams and Kimberly Williams-Paisley produced and co-starred in "Sister Swap: A Hometown Holiday" and "Sister Swap: Christmas in the City," a special two-part event.
Crown Media Family Networks' social media team harnessed the power of social media to put fans front and center. The team hosted Zoom Watch Party events for each movie, cleverly using one event to promote the other. Fans were encouraged to enter a sweepstakes for a coveted opportunity to win a Watch Party in which they could invite three friends to join them (virtually) for the premiere. The contests were available on Facebook, Instagram and Twitter.
Hallmark was sure to deliver a signature ending. During the first premiere, Ashley, Kimberly, and fellow actor Anna Holbrook surprised the winners with a special drop-in visit. The Williams sisters chatted about why they created the holiday movies, asked about the fans' favorite parts and played games with their star-struck fans.
Each premiere event included trivia games and a living room scavenger hunt. To get into the spirit, fans donned their favorite Hallmark Channel gear. Festive, custom Zoom backgrounds were tailored to each movie.
After the first premiere, the moment of surprise was shared across social media. Beyond generating buzz, it sparked more sweepstakes entries. For the next premiere, the sister duo brought in Hallmark Channel stars Nikki DeLoach, Autumn Reeser and Brooke D'Orsay for the surprise drop-in. Engaging events such as these help Hallmark deliver on the promise of this 100-year-old brand.
In a span of three weeks, the team nabbed 1 million impressions, garnered 32,000 engagements, and prompted 1,700 sweepstakes entries. For its efforts, it was named a winner in the Social Media Campaign category of PR Daily's Social Media & Digital Awards.
COMMENT