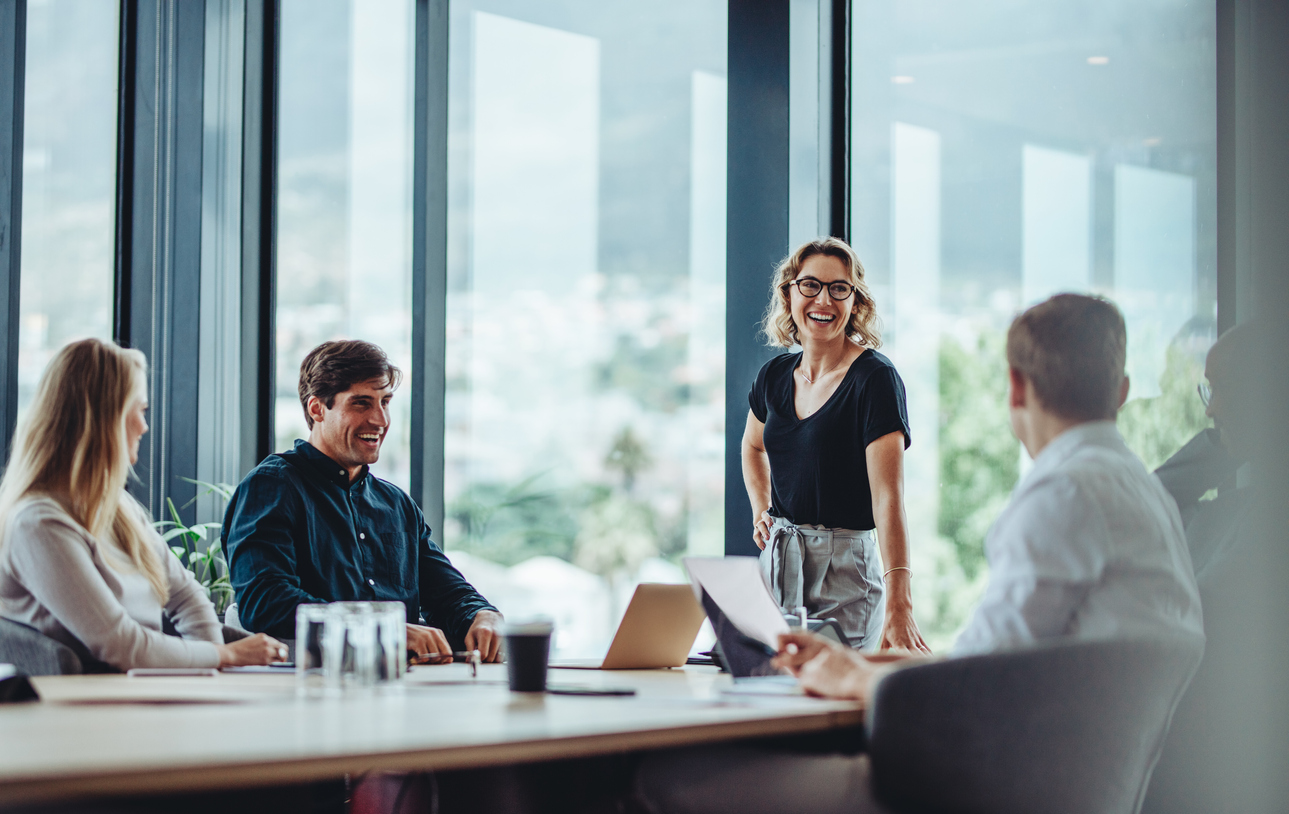 Over the past few years, organizations around the world have had to navigate a variety of significant external challenges. First it was the pandemic, then the war in Ukraine and now rising inflation levels, to name just a few, that have employers and employees alike consistently facing a stream of instability and stress which is irreversibly altering the way we live and work. 
In times like these, communicating effectively with all employees is vital not only for keeping people informed, but for ensuring they feel heard and understood. And great communication builds organizational resilience by helping companies understand how change is impacting employees and how to respond accordingly, while supporting employees through adversity, and fostering a motivating environment despite uncertainty. All of this means the role of internal communicators (ICs) has grown in significance while also becoming much more complex. 
Getting it right
Even before the COVID-19 crisis, internal communications were difficult to get right. But when the pandemic hit, businesses relied heavily on internal comms teams to respond to issues in an effective and timely manner, ensuring leaders were communicating in an authentic and empathetic way. Now, it is seen as a fundamental discipline and key leadership skill. 
"Before the pandemic, people may have questioned the value of internal communications, but the understanding of its importance has shifted significantly," said Bret Roberts, internal communications coordinator at EDA Contractors. "Keeping our employees updated during the pandemic was pivotal. We needed to get business-critical information to all offices as well as the field, to ensure it reached both deskless and desk workers in a timely way. The importance of this role has certainly increased throughout the pandemic."
There are various challenges around communicating in a clear, authentic way with employees across multiple locations and keeping them engaged during turbulent times. But solutions exist. Advancements in employee communications technology, for example, are giving ICs the tools needed to effectively reach employees, whether they are in the office, at home, on the factory floor or on the road. 
"Getting the attention of our employees when there's so much going on has been one of our biggest challenges," continued Roberts. "To solve this challenge, we now share bi-weekly newsletters, powered by our intranet that we titled the EDA Journey, so that people can get a digestible view of what's going on throughout the company. Intranet solutions like this help to upgrade your internal communications strategy and enable you to navigate both the challenges of today and tomorrow more efficiently."
Thinking like a journalist and beyond
It's now time to take internal comms strategies to the next level. Gone are the days of communicating with employees only about company news. It's now necessary to regularly address the global issues that are also impacting them. Afterall, resilient organizations rely on employees that are connected, aware, active and engaged, which means effective communication plays a decisive role in creating organizations that can adapt. 
Much like journalists, IC pros are responsible for searching for the truth, to bring employees the facts regarding significant global events. But when employees are your audience, you have an additional responsibility: to get people with differences in opinion and perspective to walk in the same direction to move the organization forward.
Chris Sheffield, internal communications manager at Youth Villages, commented, "Before moving into internal comms, I worked as a journalist for years, beginning my career as a reporter for regional newspapers. When the pandemic hit, this experience was incredibly relevant and useful. Daily, I was responsible for responding to the constantly changing news agenda to create timely email updates for our employees, which helped elevate the importance of internal comms within the organization. Going forward, we must continue to stay connected to external events, building on the journalistic approach we applied during the pandemic." 
EDA Contractors' Roberts mentions, "As an internal communicator, you need to step outside of your organization and into the world. This doesn't necessarily mean choosing a side when there is an external issue, but rather showing employees that you care. Businesses can't ignore what's happening in the outside world, so it's crucial to not work in silos when it comes to communicating, especially when you are working throughout significant global events."
Beyond 'nice-to-have'
I am certain the importance of internal communications has been cemented within all organizations. However, when it comes to executing IC strategies, recent research from Staffbase found that 98% of IC professionals are facing barriers when it comes to successfully executing their internal comms strategies. Some of those barriers include collaborating with other departments, responding in an authentic manner to company/external news, less budget compared to other business units and even being a team of one. In the new hybrid world of work, these challenges are felt when communicating across all workplace segments, including deskless, office and remote workers. 
Yet the situation is not a negative one. Looking ahead to 2023, there is a feeling of hope within the IC community as professionals continue to find solutions to problems and prove their value to organizations. Between this and the adoption of new technologies to drive efficiency, the future of the role is bright. The key now is not only pushing past the idea that IC is a "nice-to-have" business function, but harnessing the power of internal comms to create more resilient workplaces. 
The way I see it, organizations that successfully cultivate trust with employees by utilizing the function of internal communications will minimize business risk for the future, attract and retain talent, and be able to get through the tough times more successfully.
Frank Wolf is CSO and co-founder of Staffbase.
COMMENT