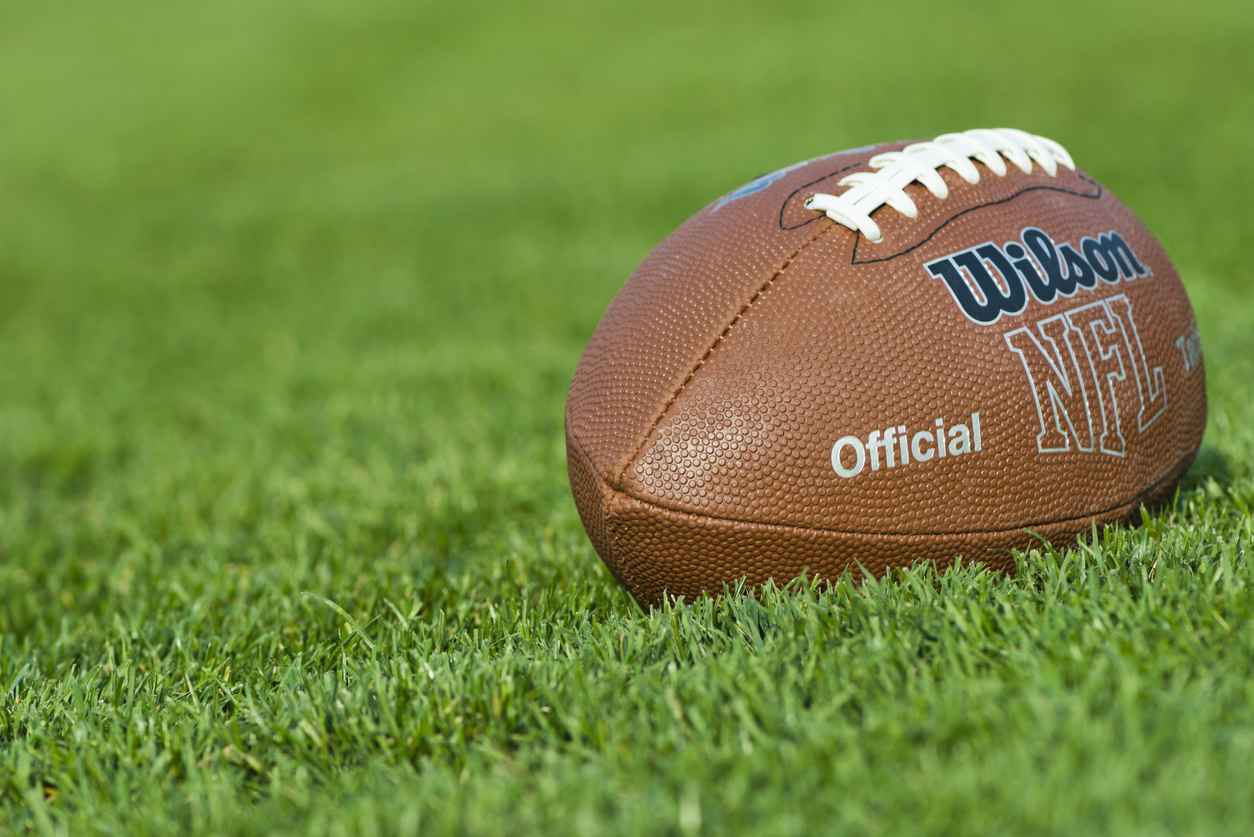 The NFL faced fierce criticism for its handling of the tragic collapse of Buffalo Bills safety Damar Hamlin during a Monday Night Football game against Cincinnati.
According to ESPN, the 24-year-old suffered a cardiac arrest after making a tackle. He is currently listed in critical condition.
While the game was paused as Hamlin received medical treatment, it took the NFL more than an hour to announce it had been fully postponed and would not continue that night.
The delay caused widespread criticism on social media.
CANCEL THE GAME ALREADY.

— Robert Griffin III (@RGIII) January 3, 2023
As an ER doc, I can 100% tell you that after cardiac arrest, CPR and defibrillation (AED), there is no way any provider will say Damar Hamlin is 'okay' anytime soon.

Cancel the game @NFL. Let people be together.

— Craig Spencer MD MPH (@Craig_A_Spencer) January 3, 2023
I understand the economics of the NFL and gambling but there's just no excuse for it to take this long to either postpone or cancel a game where a 24-year-old man collapsed on the field and was taken away by ambulance after like ten minutes of CPR.

— roxane gay (@rgay) January 3, 2023
The NFL finally released its statement at 10:11 p.m.
— NFL (@NFL) January 3, 2023
Why it matters: At a time when the NFL is already under widespread criticism for disregarding player health and safety, especially as it relates to concussions, its delay in making a call here is especially concerning. There should have been a well-rehearsed crisis plan in place for handling a serious player medical incident that should have been followed as soon as possible.
The statement, when it came, was fine, if a bit cold. But by the time they released it, people had already made up their minds that the league didn't care about Hamlin's condition, only about finishing the game.
This is the time to reevaluate — or create — that crisis plan and rehearse until it's second nature.
TechCrunch on what to expect from the creator economy this year
Influencers and the broader creator economy are set to be one of the major trends of 2023 according to PR Daily as well as TechCrunch.
Here are some of the trends the technology site thinks you can expect from this critical area of social media:
Creators are more likely to get paid for views. While TikTok has offered some — but not a lot — of cash over the last two years from its Creator Fund, YouTube monetizing its Shorts changed the game in the past year, TechCrunch reports, offering 45% of ad revenue directly to creators. Pressure will increase on other platforms (mostly TikTok) to up their game to keep creators interested.
The "creator economy" is here to stay, and it's big business. If you're still thinking of working with influencers as something that only reaches kids or that you can purchase for some free merch, think again. This is a huge, sophisticated industry with revenue reaching high into the billions of dollars.
Why it matters: This is your year to either get involved with influencers or to intensify your programming. With traditional media still dwindling, working with influencers will become normal for PR pros in the near  future. Use articles like this to show leadership the seriousness and potential of influencers, and really commit yourself to finding the right advocates this year.
Live shopping gains traction
No, live shopping isn't just going to the mall (how retro). The term refers to an updated QVC-style model that blends entertainment and purchasing. According to Morning Consult:
More technically, live shopping is a sales strategy in which companies employ a host — often an influencer or celebrity — to promote a product through a real-time online video feed, from which consumers can directly purchase. Live shopping streams most often take place on social media apps like Meta Platforms Inc.'s Instagram and Alphabet Inc.'s YouTube, but they can be hosted just about anywhere, from third-party publishing platforms to brands' and retailers' own websites. Chat and reaction features, which allow viewers to interact with the host, are commonplace within these livestreamed events.
Live shopping is already big business in China, where it rose in popularity more than a decade ago. In the U.S., however, 31% of all Morning Consult survey respondents have heard of live shopping (including 45% of Gen Z adults and 42% of millennials) — but only 22% have participated. Those numbers again jump when we consider just Gen Z adults (41%) and millennials (32%), according to that same Morning Consult data.
The format is expected to see $20 billion in sales in 2023, and could reach $57 billion by 2025, as reported by analytics firm Coresight Research Inc. Morning Consult said that some companies report 10% conversion rates from the events — much higher than in traditional ecommerce.
Why it matters: While this is still an emerging area, even for younger consumers, the opportunities are promising –especially when blending in the overall influencer trends above. How can you use this to build trust and interest in your products?
New 'immune evasive' COVID strain becoming dominant in the U.S.
It's 2023 and COVID is still with us.
The virus is continuing to mutate in unpredictable ways. The omicron XBB.1.5 now represents 41% of all U.S. cases of COVID, CNBC reported, nearly doubling in just a week.
The strain has concerned scientists for its ability to dodge immunity, including vaccines, which could lead to more breakthrough cases.
Still, it appears vaccination provides some protection, especially from severe cases and hospitalization, furthering the need for immunization.
Why it matters: Nearly three years on, we are all exhausted of COVID. But it isn't done with us yet. As more workers return to the office, make sure you have plans in place for internal and external communications in case another pullback is needed. Encourage vaccinations, take common-sense precautions and remember to wash your hands.
Allison Carter is executive editor of PR Daily. Follow her on Twitter or LinkedIn.
COMMENT