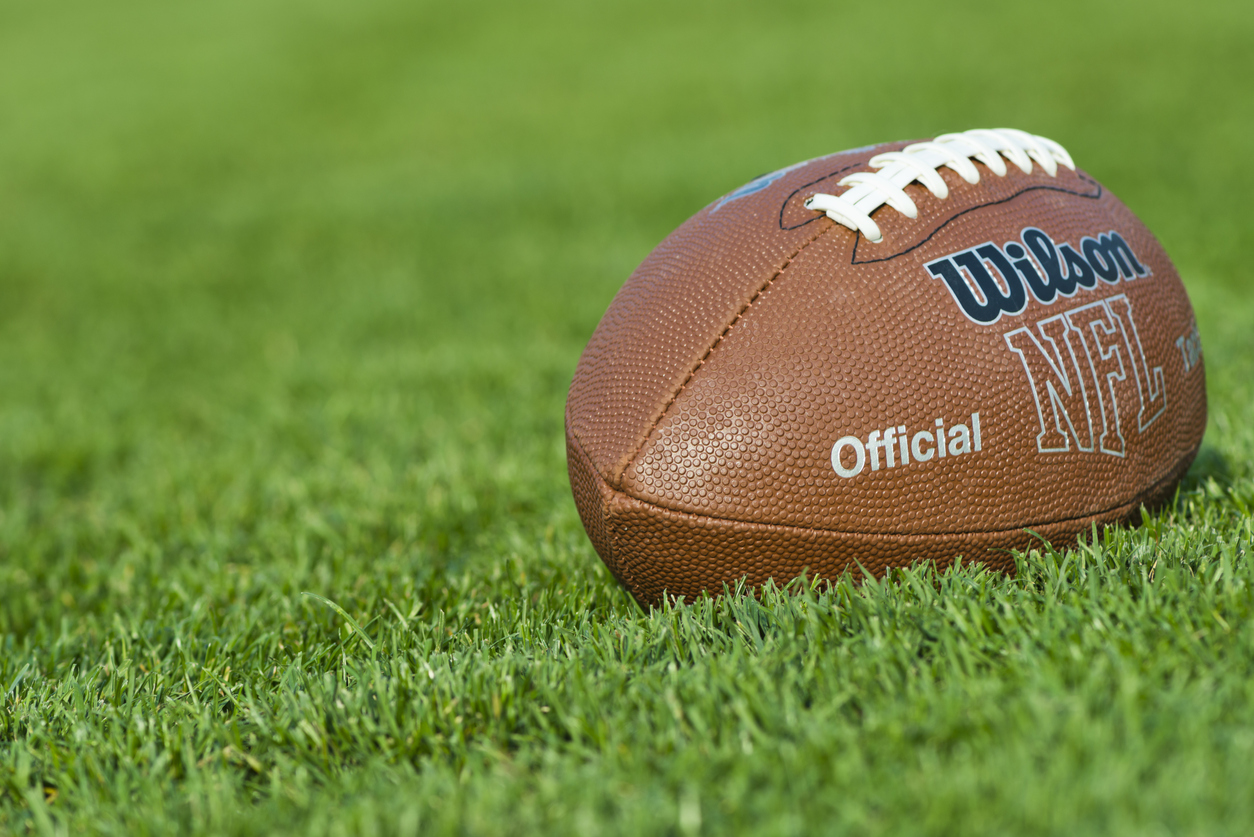 Damar Hamlin, the Buffalo Bills player who dramatically collapsed on field during a Monday Night Football game, is recovering, and the entire country is rallying around him.
The NFL and associated organizations are using the frightening moment to raise awareness of cardiac arrest and to offer praise for the first responders who quickly tended to Hamlin and saved his life. Those heroes were honored on-field Sunday.
Our amazing medical and athletic training staff members were recognized pregame. Let's hear it for these heroes!#ForDamar | #BillsMafia pic.twitter.com/8zAZ4ilWq8

— Buffalo Bills (@BuffaloBills) January 8, 2023
Other signs of support took place across the league, including "Love for Damar" jerseys, the stenciling of his number 3 at the 30-yard line across the league, and an outpouring of fan support, homemade signs, and social media posts, according to NFL.com.
Hamlin himself is still in critical condition but is breathing on his own and was even able to watch the game and tweet. He's also taking the time to do some good, raising money for first responders with the proceeds of a shirt, according to The Hill.
However, as the New York Times points out, covering football games after such a life-threatening event was a bit awkward for some sportscasters, including ESPN.
For the most part, discussion about Mr. Hamlin was saved for the minutes before the kickoff. ESPN's announcers emphasized the positive, pointing to the progress Mr. Hamlin has made in recent days. There was less analysis about the health risks that come with playing football.
"Yesterday, really, for the first time all week, the N.F.L. community collectively was able to exhale just a bit, maybe be able to smile just a little bit, as it appears that millions of prayers around the world have been answered," (ESPN play-by-play announcer Steve Levy) said before the game. "Damar Hamlin turning a positive corner, making progress, on his way, we all hope, to a full recovery."
Why it matters: The NFL has successfully dodged much of the criticism of their initial wavering on whether or not the game would resume after Hamlin's collapse. Instead, they've turned the medical incident into a point of pride and community — and avoided a broader conversation about the physical risks of playing football. Hamlin, for his part, is using this moment to give back to the people who saved his life, a move that's both the right thing to do and a good PR move that will cement his legacy, whether or not he returns to the football field.
Microsoft wants to incorporate ChatGPT into Office suite
Imagine using AI to write your out of office responder. Or to tidy up that dull PowerPoint. Or to help you calm down your snippy "per my last email" reflex.
It could all soon be a reality as Microsoft looks to incorporate buzzy AI tool ChatGPT directly into Microsoft Word, Outlook, PowerPoint and more, according to The Verge and as initially reported by The Information.
As The Verge reports:
Microsoft has reportedly been using OpenAI's GPT technology to improve Outlook search results so users can find what they're looking for without having to search using keywords in emails. Microsoft is also said to have looked at how these AI models could suggest replies to emails or recommend document changes to improve Word users' writing. It's not clear if Microsoft plans to launch these features, or if it's just experimentation for now.
If Microsoft leans more towards building in functionality that's present in ChatGPT, the conversational AI that made headlines last year, then Outlook could compose entire emails based on simple queries. Imagine Outlook writing an email to your colleagues explaining you're unwell, based purely on a "write an email to my team explaining I'm out sick" query. Microsoft is also reportedly planning to launch a version of Bing that uses ChatGPT to answer search queries. This new feature could be available as soon as March, in a bid to make Bing more competitive with Google.
Why it matters: AI is coming, whether you like it or not. Rather than raging against this tool, start looking for ways to incorporate it into your routine and to improve your efficiency so you can focus on higher-level tasks that can't be replicated by a machine. And do be aware the AI tech isn't yet prefect; it has a tendency to confidently say things that are completely wrong. But it won't be long until many of these issues are resolved and AI is a part of our daily lives.
TikTok has value for small businesses — and quickly
TikTok isn't just for organizations with huge marketing departments, According to a new survey from Capterra, small businesses are increasingly seeing value from the social network, and in just a matter of months.
Of small businesses running TikTok ads, 78% say they've seen positive ROI, with about three-quarters seeing it in less than six months, according to the survey. And while advertising content is valuable, even more say that organic content delivers real value.
Why it matters: Despite privacy concerns on a government level, TikTok continues to rake in views from engaged users who act on the content you see. If you've been putting off figuring out how you'll participate in TikTok, it's time to get serious.
Social media's role in Brazil insurrection
Just days after the two-year anniversary of the Jan. 6 Capitol riot in the United States, thousands of insurrectionists in the capital of Brazil stormed major governmental buildings to violently attempt to oust President Luiz Inácio Lula da Silva from office and reinstall his far-right predecessor.
In another echo of the American attacks, social media also played a major role in the attack on Brasilia.
As the Washington Post reports:
Researchers in Brazil said Twitter in particular was a place to watch because it is heavily used by a circle of right-wing influencers — Bolsonaro allies who continue to promote election fraud narratives. Several influencers have had their accounts banned in Brazil and now reside in the United States. Bolsonaro himself was on vacation in Florida on Sunday.
Billionaire Elon Musk, who completed his acquisition of Twitter in late October, fired the company's entire staff in Brazil except for a few salespeople, said a person familiar with the firings who spoke on the condition of anonymity to describe sensitive matters. Among those fired in early November included eight people, based in São Paulo, who moderated content on the platform to catch posts that broke its rules against incitement to violence and misinformation, the person said. The person said they were not aware of any teams actively moderating rule-breaking content on Twitter in Brazil.
Twitter was not the only site where online anger fermented. TikTok and Telegram also saw organizing activity, the Post reported.
Why it matters: Social media is where people gather when they're happy, sad — or angry. This is far from the first time we've seen networks used to openly plot violence, and as Twitter destroys its moderation team, we're likely to see these attempts become more and more overt.
COMMENT