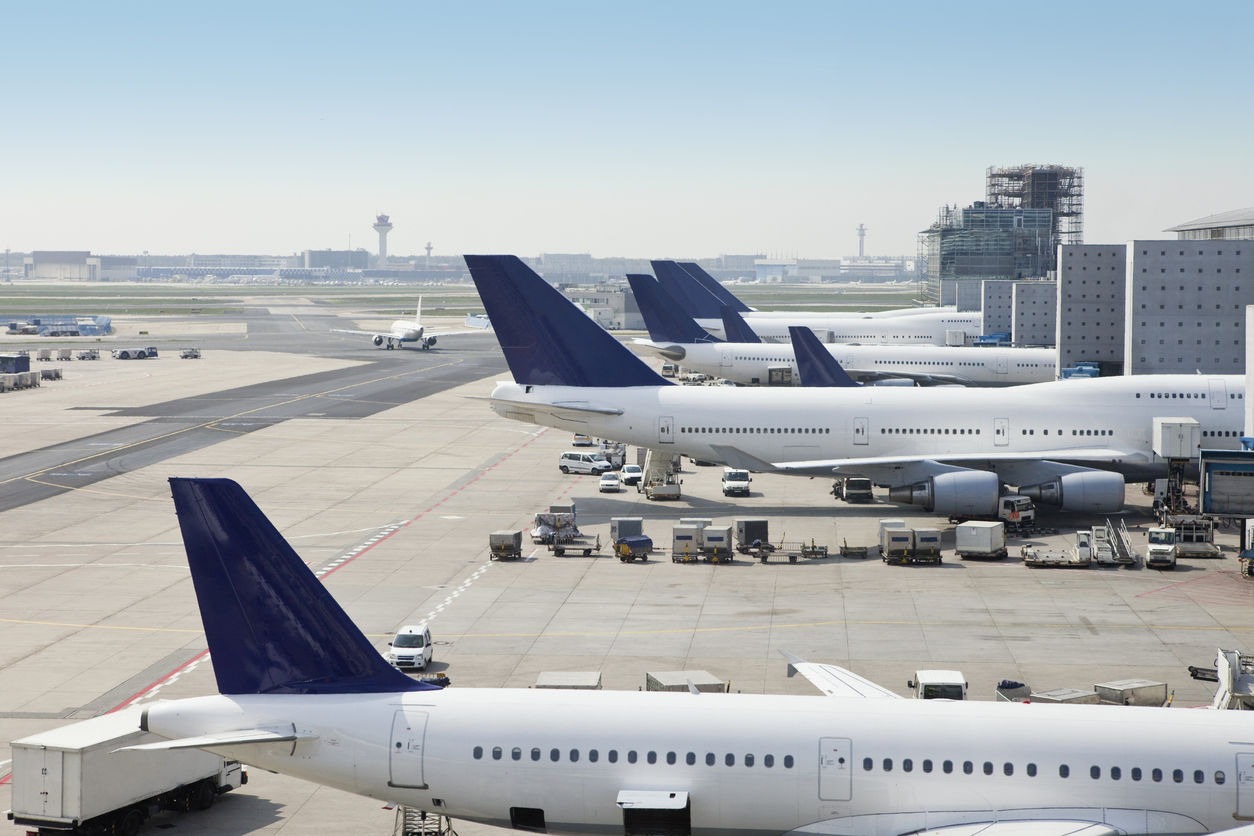 It's been a bad month to fly.
With Southwest just barely out of its epic holiday meltdown, the entire FAA flight system apparently decided to take a little break Wednesday morning — halting all departures nationwide, more than 3,700 in total, according to the New York Times.
Departures resumed shortly after 9 a.m., but the ripple effects of the hours of downtime are sure to make the day miserable for anyone flying.
The good news is, it doesn't appear to have been a cyberattack. The bad news? They still aren't sure what caused it, according to Secretary of Transportation Pete Buttigieg. President Joe Biden has been briefed and a full investigation will be conducted.
Why it matters: Unlike Southwest, the FAA doesn't have to worry about angering shareholders. They do, however, have to worry about scaring the entire country off flying and facing the wrath of the entire government. The country will need answers about what happened, and quickly. Their responses during the outage were OK, periodic "we don't know what's going on, we'll tell you when we do" are better than nothing. However, White House spokespeople and Buttigieg did much of the heavy lifting here — and letting others respond to your crisis is always a dangerous tactic.
Transparency and honesty will be key in the coming days.
If you're flying today, we wish you luck.
Instagram redesign coming in February
Instagram announced a redesign  that aims to address much of the criticism that has plagued the once-photocentric app that has been accused of transforming itself into a TikTok wannabe in recent years.
As TechCrunch reports, the new look will launch in early February and will move Reels out of its prime central real estate on the nav bar, replacing it with the good old compose button, encouraging people to post whatever they want rather than pushing the short video option on them. Additionally, the shop tab will be removed, though the shop functionality is expected to survive in some capacity.
Why it matters: Instagram has faced increasing frustration from users who feel the app has strayed from what attracted them in the first place: the ability to share and look at photos. In a world where every app wants to be TikTok, there is power in being something different and being core to your true mission. But an app redesign alone isn't enough. Instagram needs to be clear about what their overarching mission and goals are, and back that up with algorithms that support what they're trying to achieve.
Americans divided on whether brands should take political stances
A new Bentley University/Gallup poll won't shed any light on the contentious issue of whether brands should speak out on political issues, a thorny topic that communicators have had to wrestle with in new ways in the last three years.
The poll found that 48% of all Americans believe brands should take stands on political issues, while 52% say they shouldn't.
However, more granular numbers show us the widening gap based on age.

While there is obviously more support among Gen Z and millennials, it's far from a slam dunk. However, the numbers again change when we zoom in on other demographic markers. As Gallup explains:
Democrats are more likely than Republicans and independents to feel businesses should publicly share their beliefs about social and cultural issues — 75% of Democrats say they should, compared with 40% of independents and 18% of Republicans.
Asian adults and Black adults are the most likely of all racial/ethnic groups to believe businesses should take a public stance on political and social issues. About three-quarters of each group (74% and 72%, respectively) say businesses should take a public stance, compared with 49% of Hispanic adults and 41% of White adults.
Women (52%) are somewhat more likely than men (43%) to prefer that businesses take a public stance on issues.
Why it matters: There is never going to be an easy answer here. Communicators need to understand their audience (don't forget the crucial internal audience too) and their wants. Just as importantly, organizations need to understand their own values and what moves them. Speaking up on issues that feel authentic is usually a good move; making rote statements to satisfy perceived pressure will almost always go poorly.
Disney returns some perks to parks, makes some photos free
The Bob Chapek era is over.
After a post-pandemic period marked by rising prices and decreasing freebies, Bob Iger is back at the helm and making some peace overtures to customers.
Disney Parks announced in a blog post Tuesday signed by Josh D'Amaro, Chairman of Disney Parks, Experiences and Products, that it will introduce or re-introduce a number of perks to park visitors.
These changes include a variety of changes at both Disneyland and Disney World, including increased park hopping and annual passholder flexibility, more dates priced at their lowest dynamic ticket price, free digital downloads of ride photos, free self-parking for resort guests and more.
"And while this doesn't address everyone's feedback, these changes will increase flexibility and add value to our guests' experience," D'Amaro wrote.
Why it matters: Over the past few years, Disney fans have been critical of the company removing free perks, hiking prices and removing flexibility for park visits in the wake of the pandemic. Disney's announced moves  work to restore the magic to the Disney parks and demonstrate that leadership is open to feedback, rather than making customers feel confined by rules about which parks they can visit when. The communication from such a high ranking official also add gravitas and further communicates an overall commitment to recapturing what makes Disney feel so special in the first place.
Allison Carter is executive editor of PR Daily. Follow her on Twitter or LinkedIn.
COMMENT