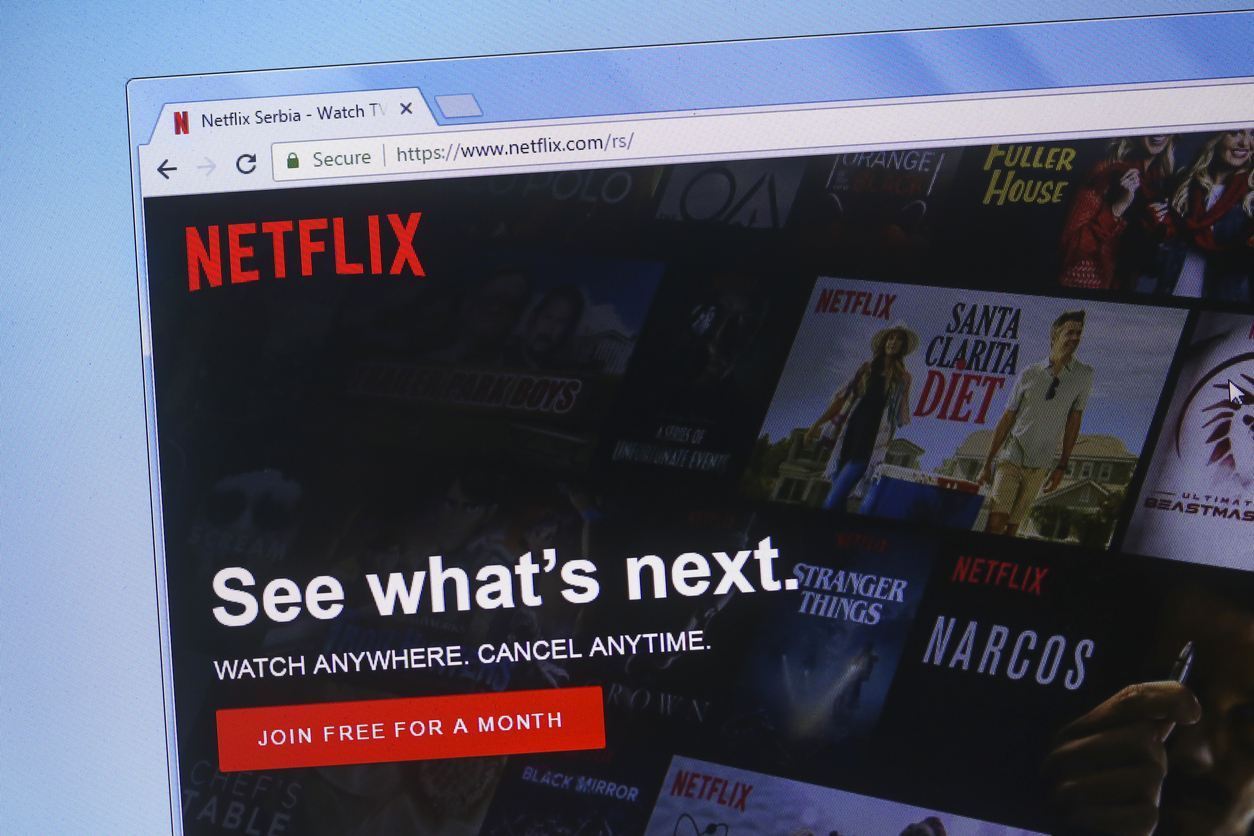 Netflix has made no secret that it wants to crack down on password sharing. In a letter to investors last month, the company said, "Today's widespread account sharing (100M+ households) undermines our long term ability to invest in and improve Netflix, as well as build our business," according to the Washington Post.
But details of how the company might go about getting everyone with a password to pay for the service have raised hackles.
As the Post reports:
The latest backlash began after Netflix inadvertently updated its Help Center page on Wednesday for some countries, stating that users will have to connect to Wi-Fi networks at their "primary location" at least once every 31 days to ensure their devices still have access to their account. Devices that are not associated with the account's primary location may be blocked from Netflix, unless the account owner pays more to add an extra member.

The policy sparked outrage with global users, and Netflix stepped in to say the policy hadn't been implemented everywhere yet. "For a brief time yesterday, a help center article containing information that is only applicable to Chile, Costa Rica, and Peru, went live in other countries. We have since updated it," said Netflix spokesperson MoMo Zhou.
Whether the addition truly was inadvertent or not, the damage is done. Social media is filled with outraged folks saying they'll cancel their accounts. Many note that the policy does not take into account the many scenarios that are not attempts to share passwords, but rather signs of the complex nature of modern life: military families with one member on deployment, families with a child at college or people who simply move around a lot, like van lifers or snowbirds.
I have had @netflix since 1997 (Oh god 26 years) and their new password policies requiring monthly log-ins and travel codes (treating customers like criminals) AND the fact that they cancel every new series after the 1st season I'm genuinely considering canceling my subscription.

— Erin Biba (@erinbiba) February 2, 2023
Jimmy responds to Netflix's limit on password sharing. #FallonTonight pic.twitter.com/gJ3KtcbBcI

— The Tonight Show (@FallonTonight) February 3, 2023
Why it matters: Even if the posting of the policy was a mistake, it's believable given Netflix's pervious statements. It also gave the company no chance to explain the policy in greater detail, allowing the narrative to spiral far beyond their control.
Netflix needs to clarify if this policy will go into effect in the U.S. — and soon. It needs to give clarity on how it will protect user privacy, how it will make allowances for people who simply can't log into one "home" Wi-Fi every 30 days and how any of this will benefit rather than penalize a customer.
This is a critical moment for Netflix, at a time when other streaming companies are exploding in number and quality. How they respond today could have wide-ranging implications.
TikTok is testing an algorithm refresh button
Have you ever noticed that your For You page is a bit stale? Is it not giving you quite the eerily accurate suggestions it has in the past?
TikTok may have a solution.
TikTok is testing a feature called "Refresh," which "will surface videos based how you use the app after you press the button," The Verge reports.
Why it matters: This sounds simple but could have far-reaching implications. It puts more control in users' hands when it comes to signaling to TikTok what they like (and what they don't). It could alter the dynamics of who goes viral and allow some people to purge algorithms that have been years in the building.
This is still in testing but keep your eye on developments here.
Hong Kong relies on free tickets to lure tourists
Hong Kong has had a difficult few years for tourism, the New York Times reports.
The three blows that dealt the most damage, according to the Times, were fiery pro-democracy demonstrations in 2019; a 2020 anti-democracy crackdown that saw activists jailed, new surveillance laws put into place, and some media outlets shut down; and some of the world's harshest COVID restrictions.
While many of those COVID rules have been lifted, mask wearing is still mandatory indoors and out, with fines of more than $1,000 for noncompliance.
But the Hong Kong government is hopeful that its new "Hello Hong Kong" tourism campaign, combined with the 500,000 free plane tickets, will help lure tourists back. The tickets are aimed mainly at those traveling from Southeast Asia and mainland China.
Why it matters: It's too early to say if this campaign will work, but it's already drawing shrugs from its Chinese audience, the Times reports. This is a case where we see the limitations of PR: If people don't feel safe or welcomed in a place, it's hard to overcome that, even with clever campaigns and free stuff. But not impossible, as nations like Dubai have proven.
79% of millennials, Gen Zers get financial advice from social media
A new survey from Forbes Advisor and Prolific found that more than three-quarters of those in the younger two generations have gotten financial advice from social media. The most trusted sites are Reddit and YouTube, and 62% say social media makes them feel more empowered about their finances.
They're most likely to get advice on investing in stocks and bonds (57%), personal budgeting (51%) and passive income (49%).
Why it matters: We can't stress this enough: social media is no longer the realm of the purely frivolous. It's where people gather the information that helps them understand the world. Is there sometimes bad information there? Yes, but there's also bad information on TV, in the media and in books. No matter your industry, you can be a source of trusted information and be a trustworthy service to your audiences.
Allison Carter is executive editor of PR Daily. Follow her on Twitter or LinkedIn.
COMMENT