We know you have good products, but why aren't they standing out? That's because you don't have a well-planned marketing campaign. As a platform with rich experience in influencer marketing, SocialBook ensures that you can do a good job in product promotion too, whether you have a large or small budget.
Small brands have a big stage
If you are tight on budget working with bigger influencers, the Launcher Free Exchange from SocialBook will be your stage.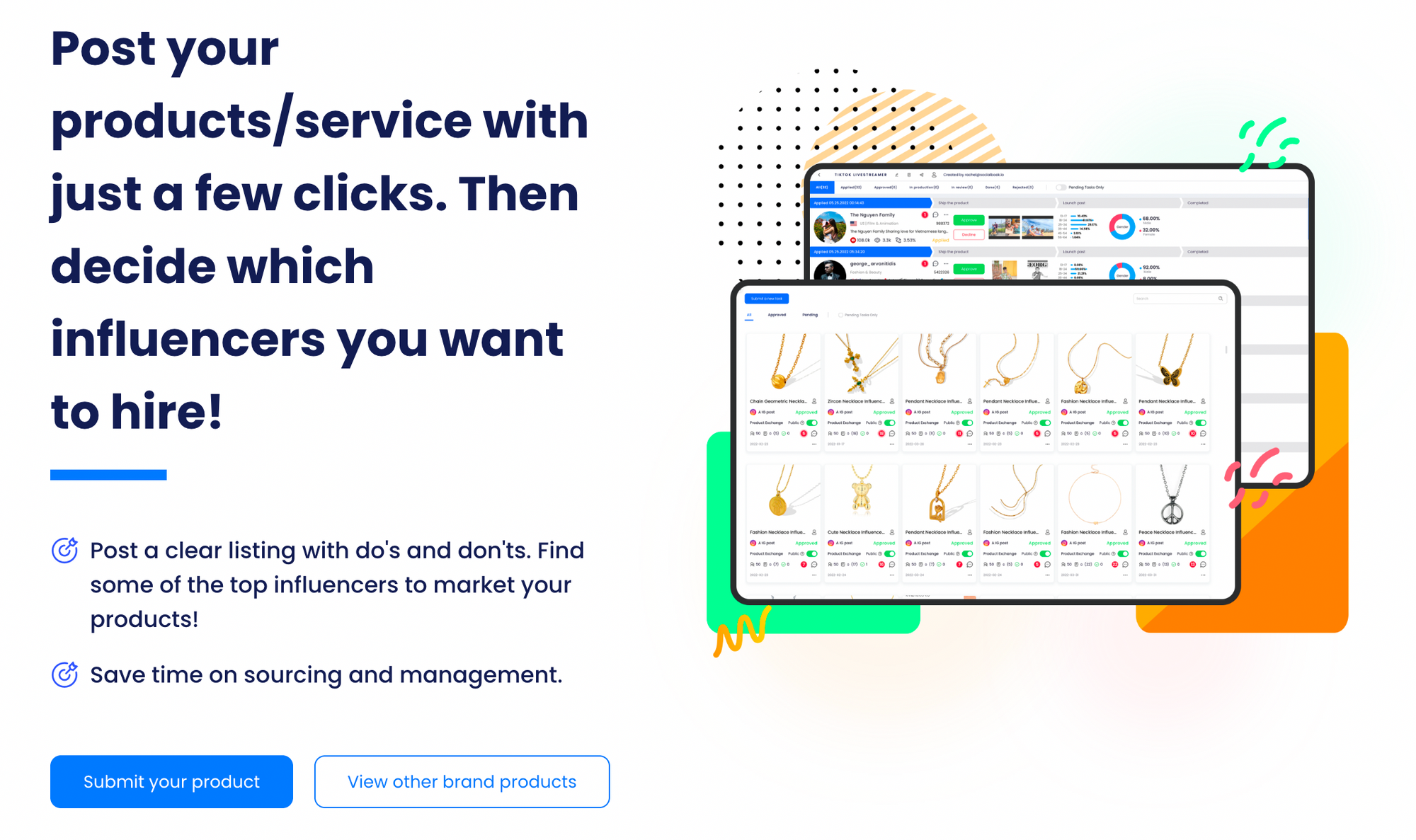 For brands, posting collaborative tasks is very easy – just fill in the information about your products, your requirements for influencers, your budgets, etc. Then, the system will recommend the tasks to influencers, and help find the most suitable influencer for the brand to cooperate with.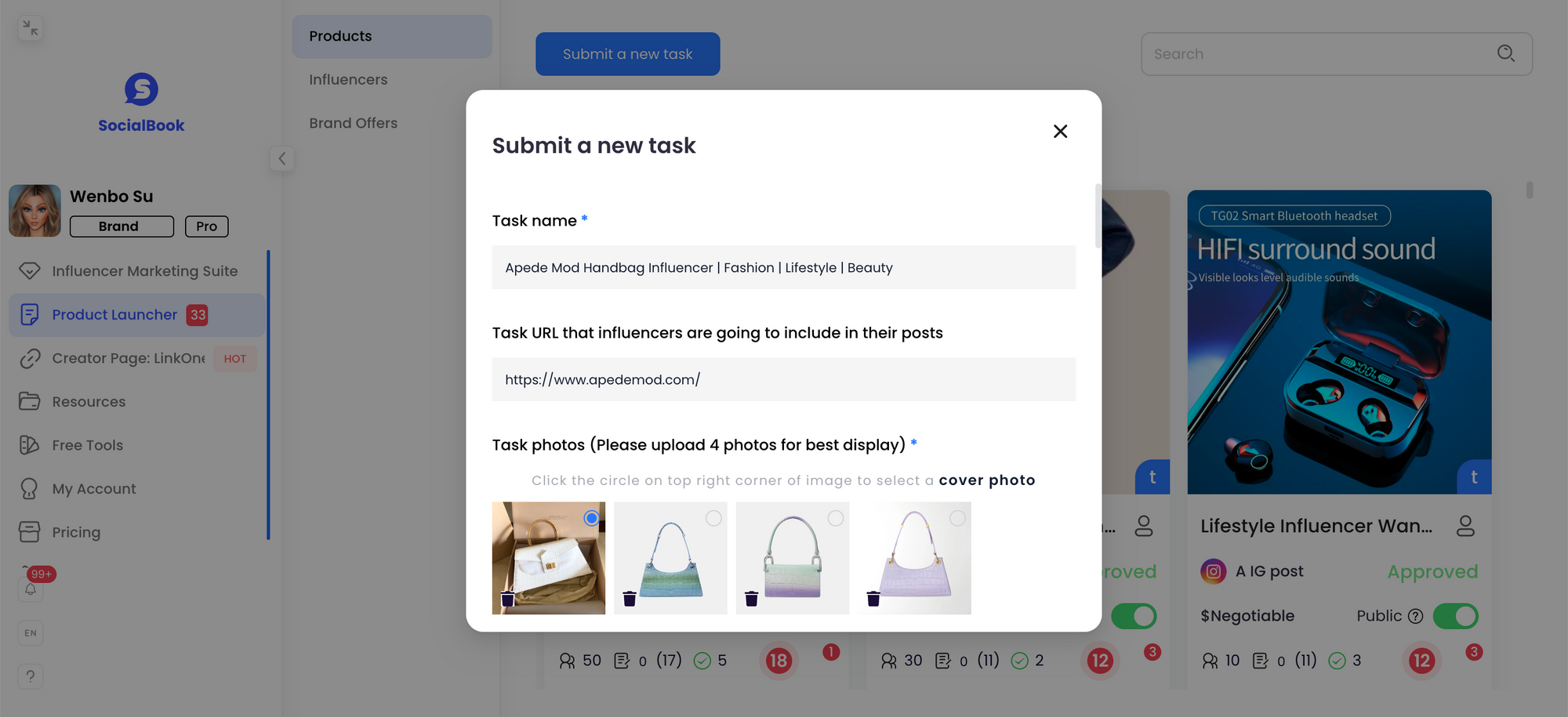 In addition, brands can also track the cooperation process very clearly. You can check the status of each influencer and each task, such as agreeing to collaborate, sending products, publishing posts, etc. SocialBook protects the rights and interests of our clients. SocialBook will not send the deposit paid by the brand to the influencer until the cooperation is completed.
Further reading:
Be Confident in Influencer Marketing
If you are a pro and you want to reach out to a higher level of influencers, you can use SocialBooK Influencer Marketing Pro to search for influencers, create influencer lists, contact influencers and manage campaigns.
Search for influencers
Look for over 8 million influencers all over the internet! We have 3 main ways (Name Search, Filtered Search, Competitor Search) to search for influencers that cater to your various needs. Then, add them to your Influencer List.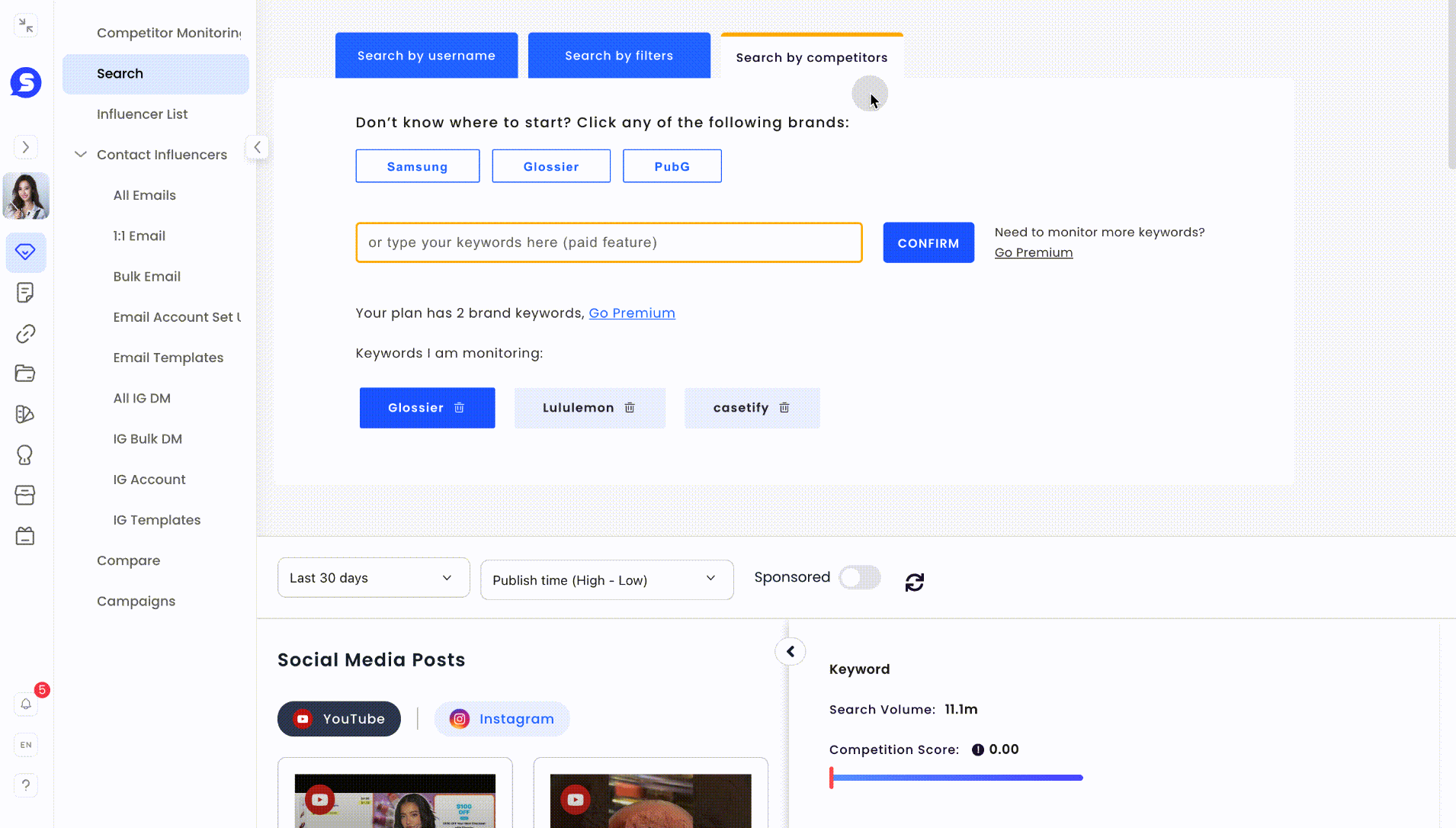 Read more:
Create influencer lists
After you have searched for influencers in various ways, you should add the selected influencers to your list of influencers.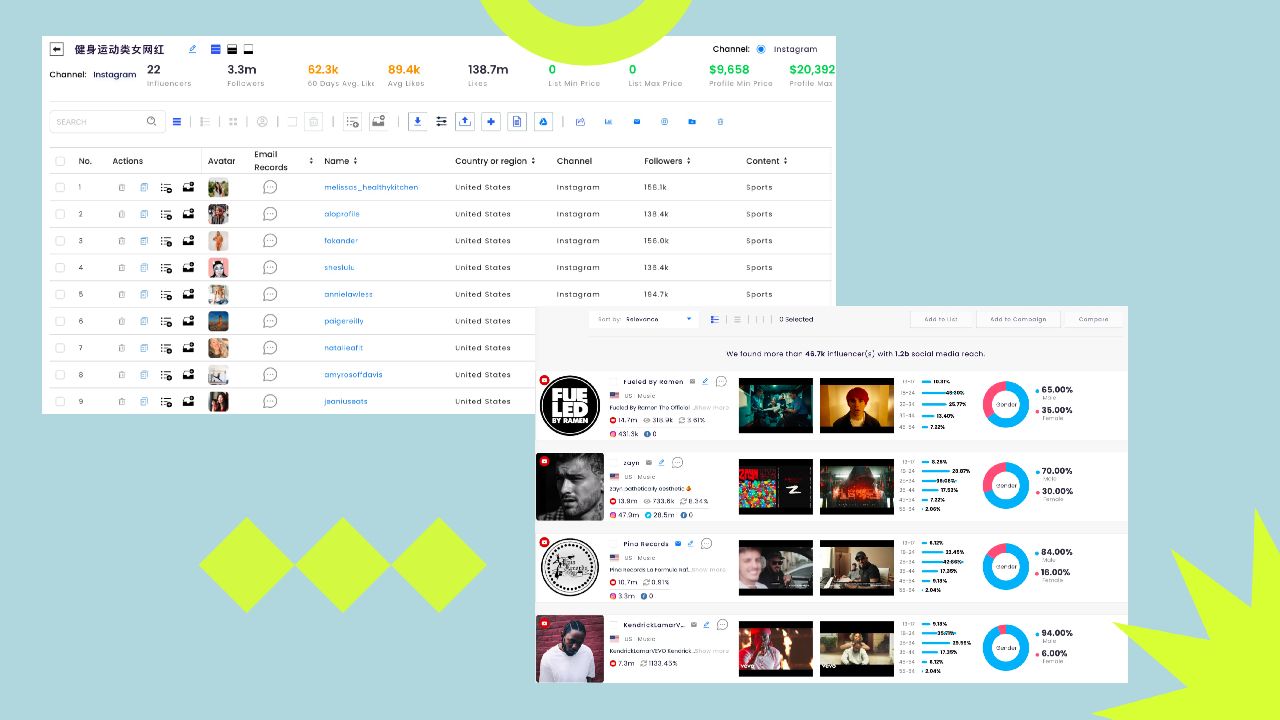 Read more:
Contact influencers
After you confirm the influencers list, you can use SociaBook to contact them in batches. The influencer's mailbox can also be linked to the influencer's social media, allowing you to have a clearer representation of the influencer's posts.
Of course, this function requires you to connect the mailbox to SocialBook first.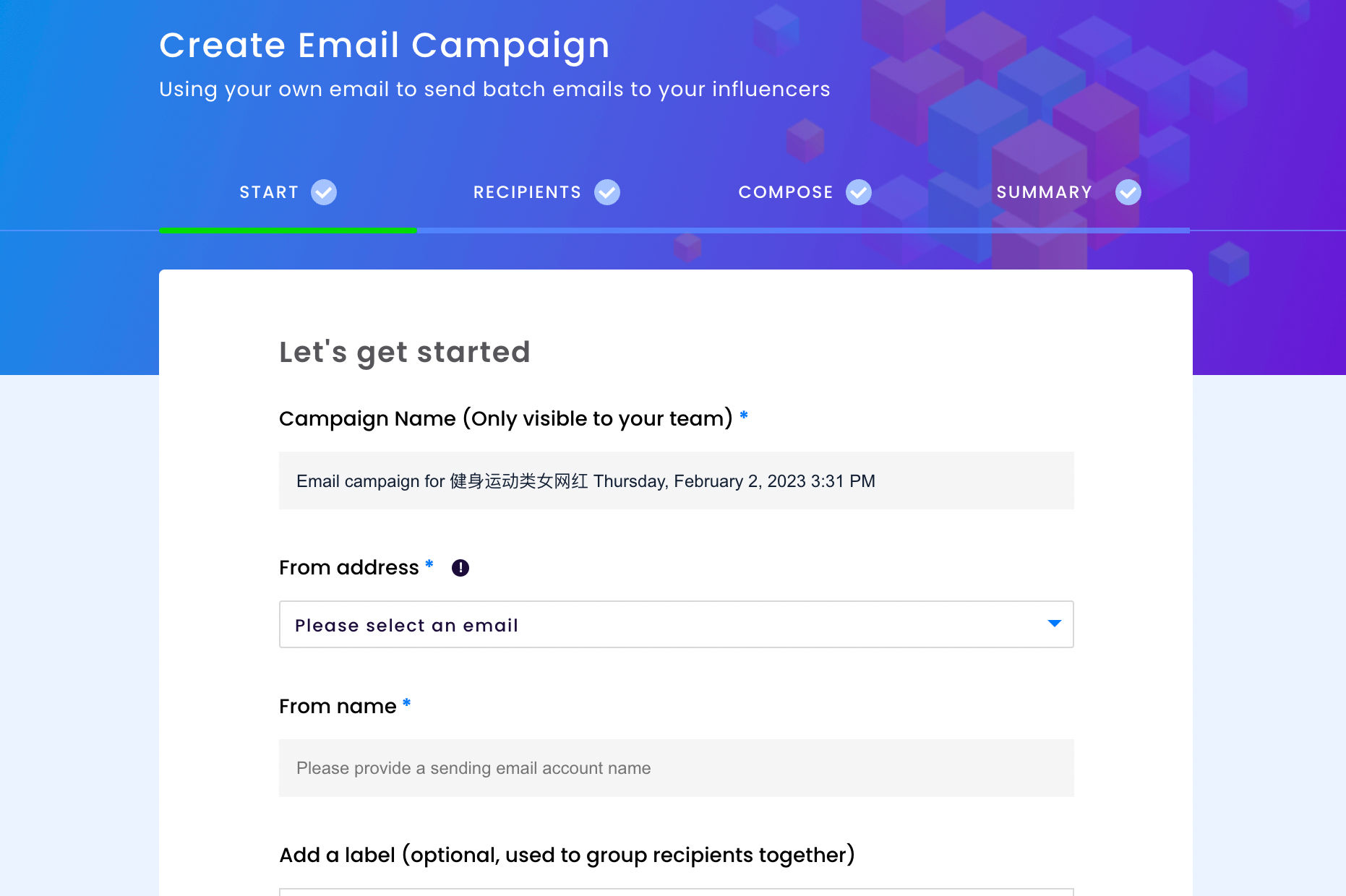 Read more:
Manage campaigns
After the influencers express their interests in the collaboration, you should move them to a campaign, name your campaign, and track the progress of your project!
In the campaign, you can have an eye on the campaign timeline / draft review / contract status / post link / affiliate link / payment detail / cost tracking / performance data / sales rate  …

Read more:
Final words
Having good products but not knowing how to promote them is a great loss for the brand. As long as you register a SocialBook account, you can do well to promote your products. Let your products shine in front of the public!
Further reading: