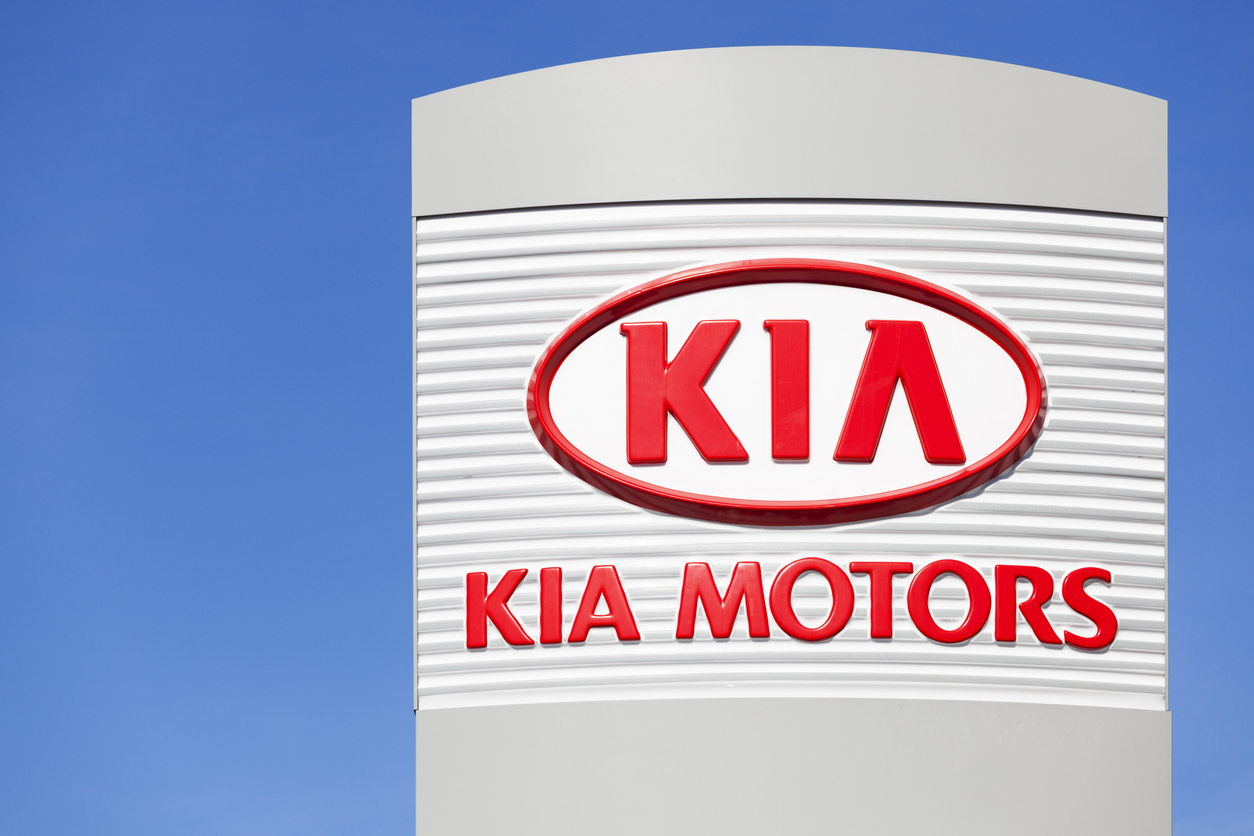 A (highly illegal) TikTok trend has become a huge operational and reputational challenge for carmaker Kia.
As Fast Company reports, the "Kia Challenge" began cropping up on the clock app in summer 2022. But it wasn't a new viral dance — it was instructions on how to easily steal some models of Kia and Hyundai cars using a USB cord.
This trend, as many do, spread outside the social media realm and into the real world. In the last six months of 2022, Kias and Hyundais accounted for 64% of all cars stolen in St. Louis, with double-digit numbers also reported in New Orleans, Washington, D.C., and other cities across the country, according to Fast Company.
Even if the cars can't be stolen using the USB method, would-be thieves often try anyway, and leave interiors trashed.
Though the problem first cropped up in mid-2022, it's still persisting into the new year, and responses seem slow.
As Fast Company reports:
In a statement provided to Fast Company, Kia says it "remains concerned" about "criminal actors" targeting its vehicles, and that in addition to distributing wheel locks, it's working on "the development and testing of enhanced security software, for affected models, at no cost." The company says it has already started notifying owners and "anticipates it will make software upgrades available for most affected vehicles over the next few months."

…

To be clear, the real bad actors here are, of course, the car thieves; surely Kia and Hyundai have also felt victimized by the original social-media spread. But the responses now feel belated and piecemeal, as though they were hoping this whole mess would just fade as quickly as, well, a viral trend. Maybe—with this more concrete and genuinely sympathetic response from both carmakers to what has to strike many Kia and Hyundai owners as a drastic security fail—they'll be able to gain back some consumer trust.
Why it matters:
Having your car stolen or vandalized is no small inconvenience. The fact that a fix is still months down the road will plague Kia and Hyundai and damage trust in the future — another challenge communicators will have to help overcome.
PR folks are obviously not responsible for the deployment of software fixes. But we are responsible for clearly and consistently communicating with audiences about what the company is doing to fix problems. On this issue, both automakers are coming to the party late. Communicators should have flagged the "Kia Challenge" early and put crisis plans into place to help top leadership understand the urgency of the situation.
Layoffs coming for News Corp, Yahoo
The seemingly daily drumbeat of media layoffs and tech layoffs continues.
News Corp, which publishes the Wall Street Journal among other media enterprises, will cut 1,250 jobs, about 5% of their total workforce, Reuters reported. The cuts, which will occur across the business, were attributed largely to declines in advertising, which fell 10.6%. And while subscription sales are strong at the Wall Street Journal and Barron's Group, approaching 5 million, revenue still fell 3% year over year, according to Reuters.
Continuing the tech industry's no good, very bad year, Yahoo will lay off 20% of its total workforce, Axios reported. Yahoo CEO Jim Lanzone said in an interview that the cuts are due to "strategic changes," primarily centered around shutting down its ad tech unit, which will be cut in half by the layoffs.
"A lot of resources were going into that unified stack without a return," Lanzone told Axios. "This was a longstanding issue with every variation of this company … that needed to be solved eventually."
Why it matters: A poor advertising market is a bellwether of the chaotic overall state of the economy. While it's unclear if any journalist's jobs will be cut in the News Corp layoffs, we all know clients want to appear in the pages of the Wall Street Journal, and any cuts there can make our jobs more difficult. Yahoo's cuts represent another tech course correction, though less driven by pandemic decisions than a long-standing attempt to do battle with Google and Meta — a fight it lost long ago.
Southwest COO testifies before Congress about December meltdown
Southwest Airlines Chief Operating Officer Andrew Watterson testified before Congress Wednesday to discuss what led to the company's mass cancellation of flights around the holidays — and how the company intends to fix it.
"I want to sincerely and humbly apologize to those impacted by the disruption," Watterson said, according to CNN. "It caused a tremendous amount of anguish, inconvenience, and missed opportunities for our customers and employees during a time of year when people want to gather with their families and avoid stressful situations."
Watterson was grilled by senators, who wanted answers on call center staffing, whether frequent flier points were enough to compensate for inconvenience and hardship, and the status of refunds and returned bags.
Throughout, he was apologetic and took ownership of the disruption: "Let me be clear. We messed up," he said at one point. He also revealed that some fixes to the scheduling system that led to many of the issues will be rolled out Friday.
However, his contrition and outline of future plans was undercut by the testimony of Casey A. Murray, president of Southwest Airlines Pilots Association, who said, "The pilots have been sounding the alarm for over a decade. We've seen these meltdowns occur with more frequency and more severity."
Why it matters: Southwest has been clear and repeated in its apologies for the situation. Some questioned the decision to send the COO rather than the CEO, who reportedly had other plans that day (one wonders what plans could trump testifying before Congress). But it's critical that the company not stop with apologies. Communicators must regularly share with the public the concrete actions the airline is taking to improve and avoid a repeat scenario.
Read more about how Southwest's communications team has responded to the disruption.
Americans are less concerned about health data privacy in apps
We're becoming more and more comfortable sharing our most personal data with a host of health apps, according to a new poll from Morning Consult.
As Morning Consult reported:
The share of U.S. adults who said they were either "very" or "somewhat" concerned about their data privacy while using health apps declined from 64% in a September 2021 survey to 56% in the new Morning Consult survey.
Millennials had the largest decrease among generational groups with a decline in concern of 13 percentage points to 52%, followed by baby boomers and Gen Xers with drops of 10 points to 62% and 5 points to 56%, respectively.
About half of Gen Z adults said they were concerned about data privacy for health apps in the most recent survey, essentially unchanged from 2021.
Why it matters: While this is a boon for the app companies, it might present dangers for consumers. Data breaches are already common across all industries, and few consumers take the time to read an app's privacy policy to understand how their data is legally being shared. It's on us as communicators to advocate for our audiences in good faith and to be responsible stewards of data. The increasing trust consumers have in these apps is hard-earned — and will be easily lost if it's abused.
Allison Carter is executive editor of PR Daily. Follow her on Twitter or LinkedIn.
COMMENT