It's every YouTuber's ultimate goal to monetize their followings while making content. Yet, among the 1.9 billion active users on YouTube, how can your channel stand out? Follow the 5 strategies by SocialBook for growing and monetizing your channel and creative work.
Better headshot, more attractive
In cyberspace, the first impression you leave on your audience comes from your avatar. A unique avatar can not only show your personality, but also attract the attention of netizens. There are three tools in SocialBook that can make eye-catching avatars for you. You can get it here.
Pandora Avatar – An avatar generator that makes mind-blowing AI avatars based on your appearance. You only need to upload 15-20 close-up photos with clear facial features and various expressions, and our powerful AI will generate avatars in 120+ styles.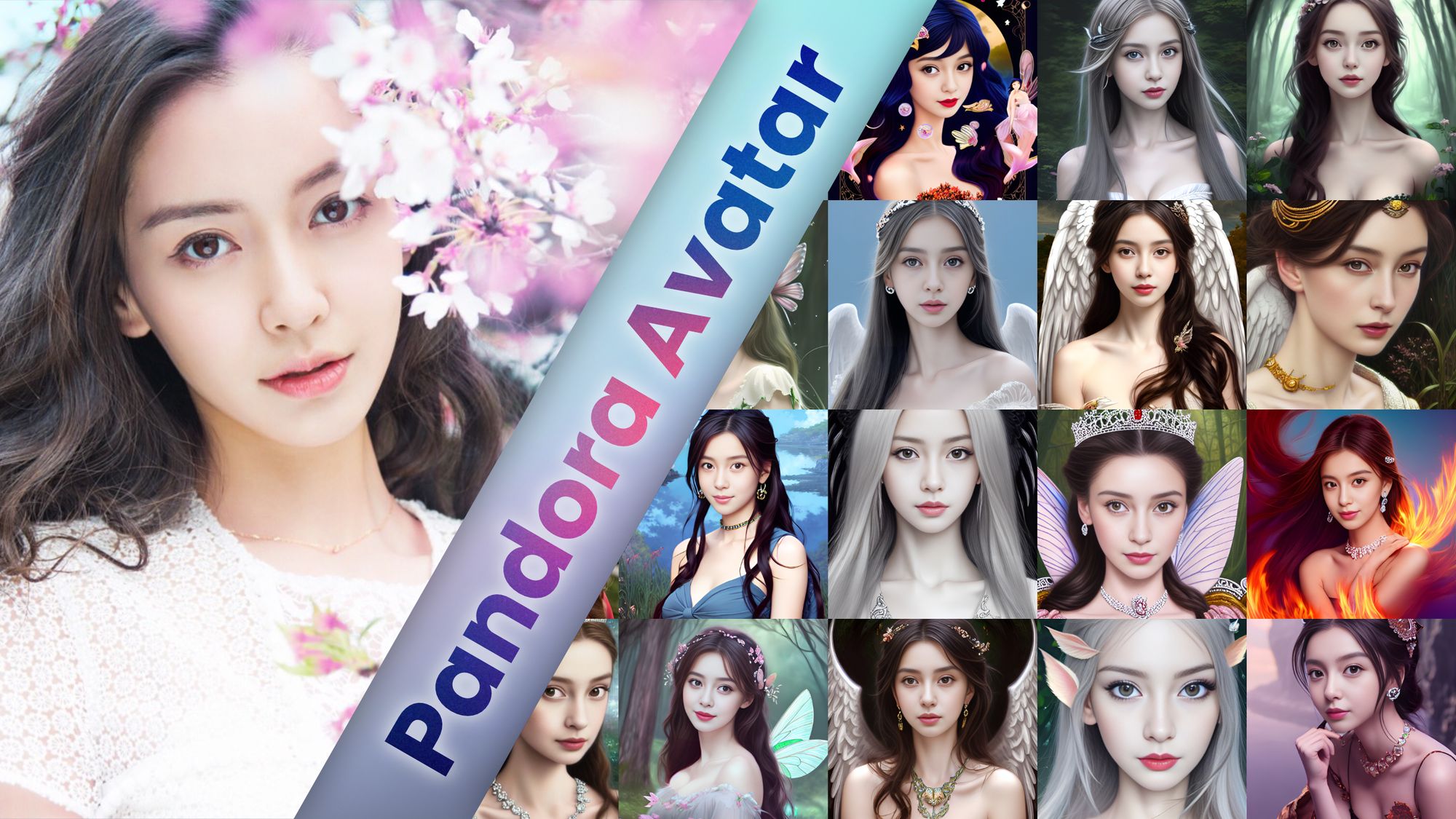 Me-taverse  – A tool that converts your photos into anime. To keep up with the anime AI trend, take a photo or upload a picture, and Me-taverse will generate anime/manga style images based on your appearance.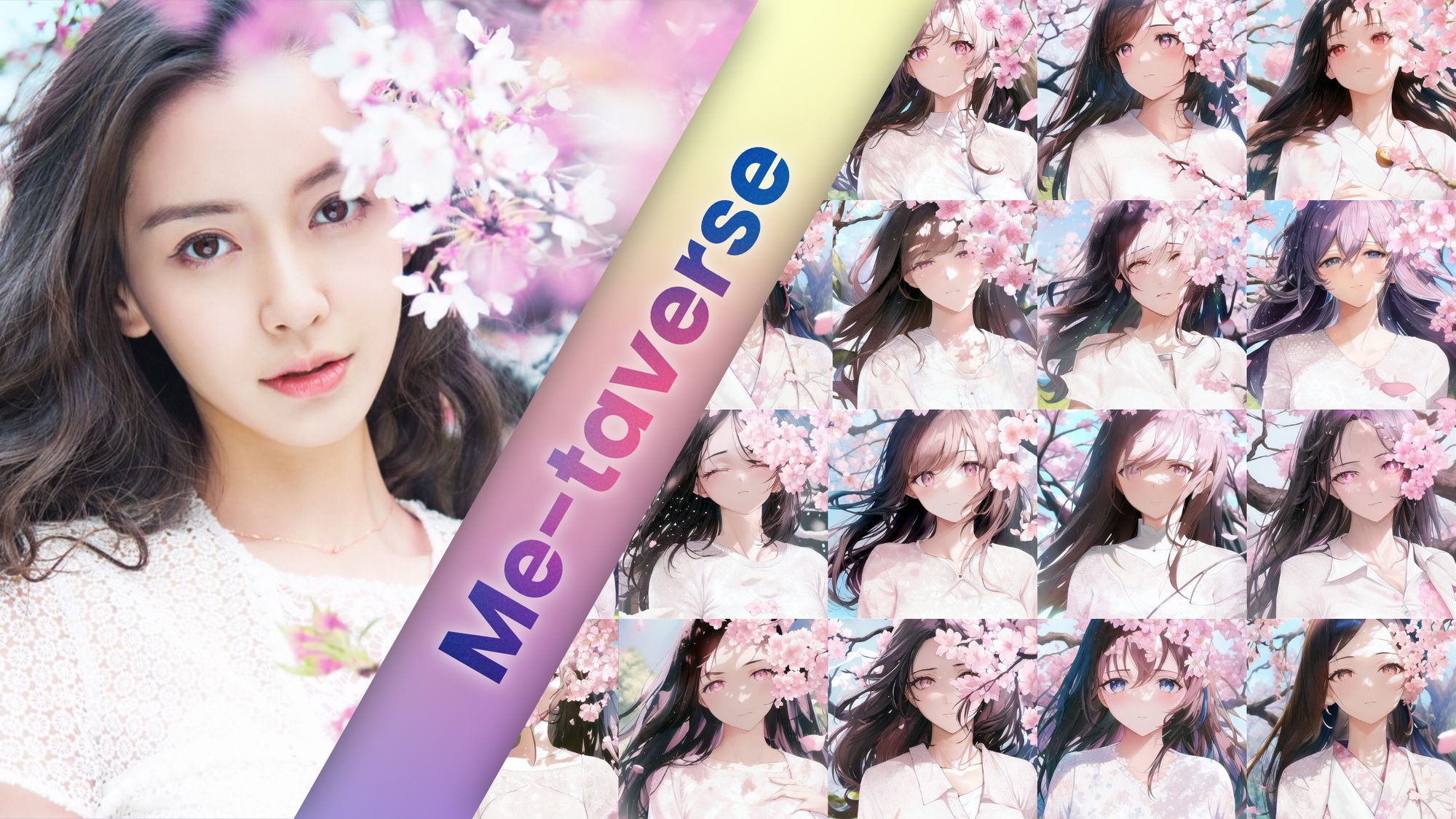 Cartoonizer  – For those of you who want to use cartoon profile pictures, SocialBook Cartoonizer helps turn your photos into cartoon art!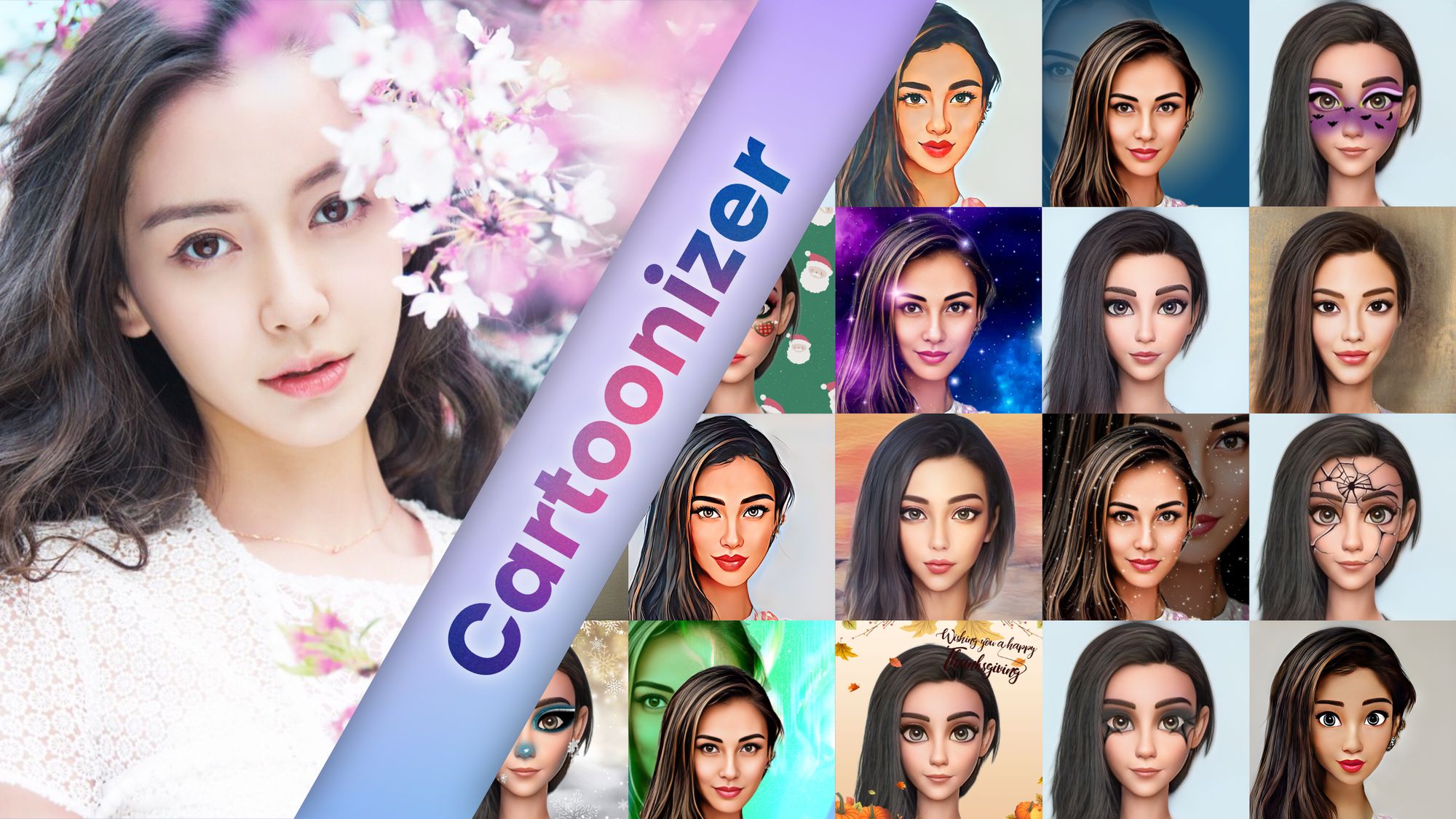 For mobile users, you can also download the Pandora AI app to get full access to all the tools above!
Read more:
Make good-looking video thumbnails

Do you know that 90% of the best-performing YouTube videos have custom thumbnails?
The moment an audience sees your thumbnail, they already get a glimpse of what your video's about, which helps them decide whether to watch!
Now you know the importance of a great thumbnail, don't you?! SocialBook's PhotoStudio has helped tons of famous YouTubers use to create gorgeous thumbnails such as Kayla Chandler, Roxxsaurus and mrnigelng. It doesn't matter if you don't have experience in thumbnail making, there are just as many templates in  PhotoStudio for you to use.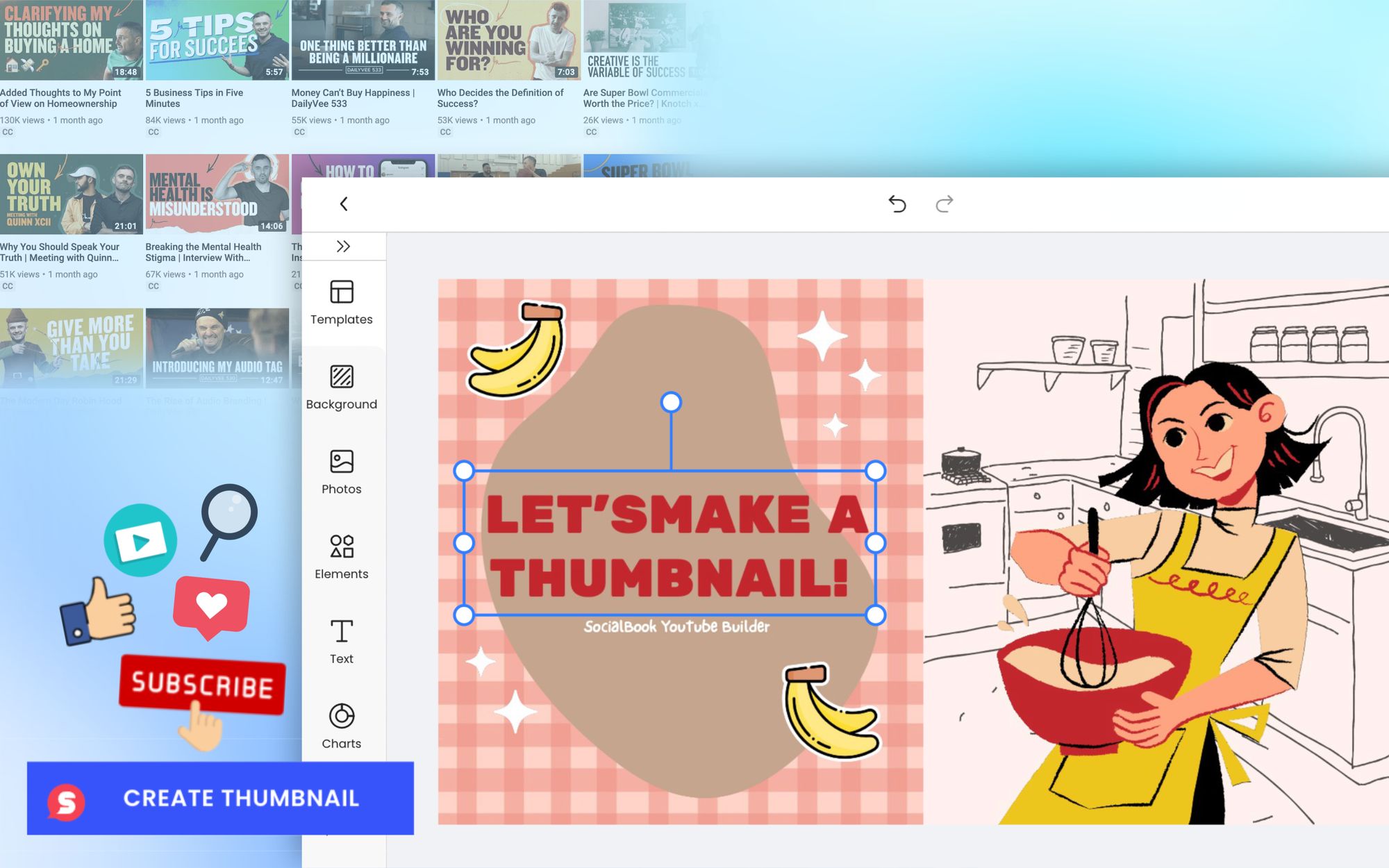 Read more:
Follow the guidelines to make eye-catching YouTube thumbnails!
Bio Links are more than bio Links
Next, since some social media platforms only support one clickable link in bio, it's hard to drive traffic to your YouTube channel due to such a restriction. You need to integrate all your social channels all in one link so that people can easily find you from one site to another.
LinkOne is THE ultimate link-in-bio tool that you can use to link your social media, you can even feature your latest video there to attract potential audience.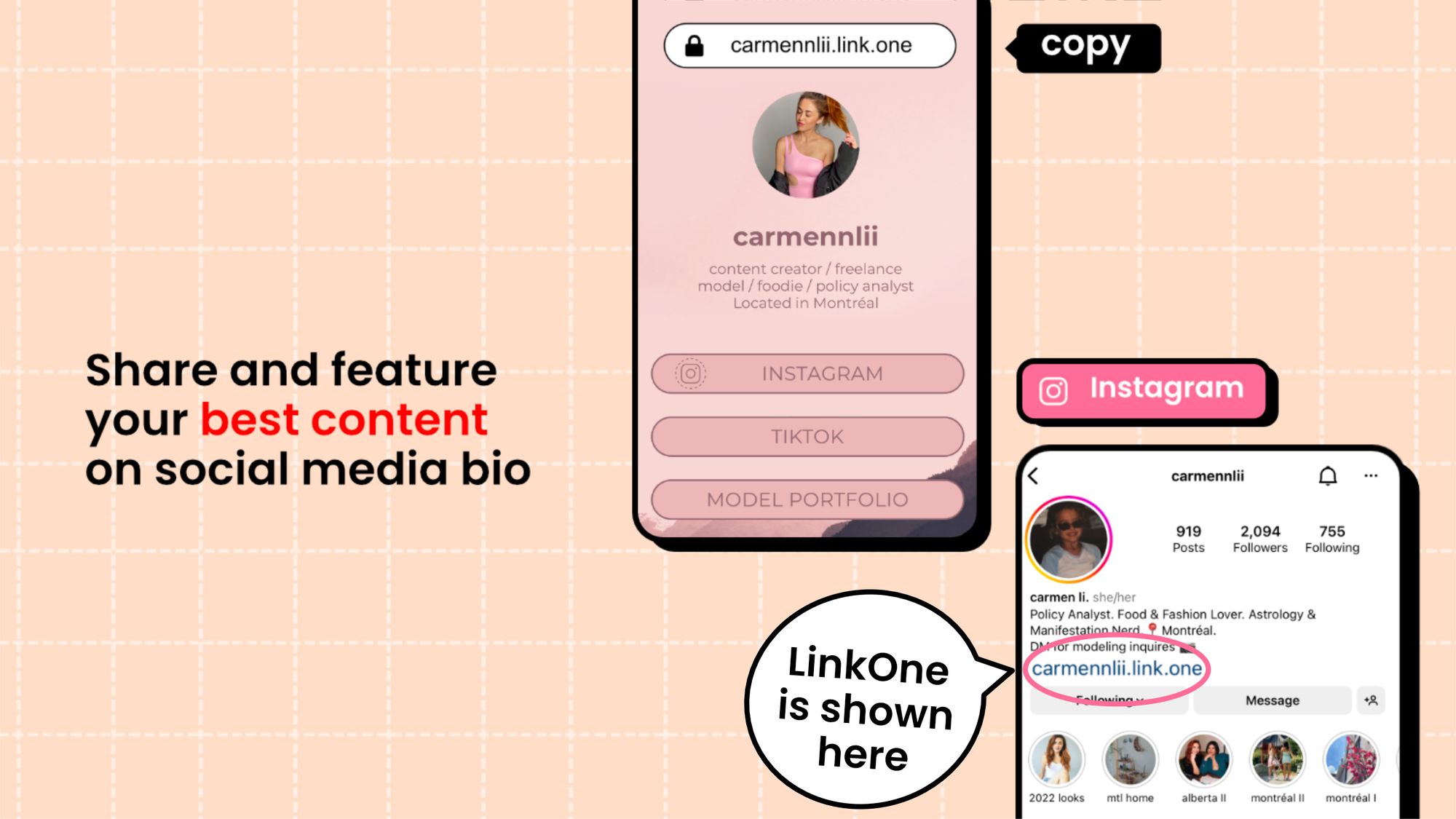 Beyond that, LinkOne helps content creators make money by selling merches or linking products to your posts! Commissions are made when your followers purchase anything through the links on your LinkOne page.
All in all, LinkOne is so much more than just a link-in-bio tool. Watch the video below to learn more about making money using LinkOne.
You can put your affiliate links on LinkOne and earn money by sharing your knowledge, engaging with your fans, or selling digital or physical products!
Read More:
Seeking Opportunities in Launcher
Some small businesses do not have sufficient funds to cooperate with influencers with large fan bases. They will choose to publish their products on Launcher to recruit influencers for product exchange, and this is also a good opportunity for small content creators to get brand deals!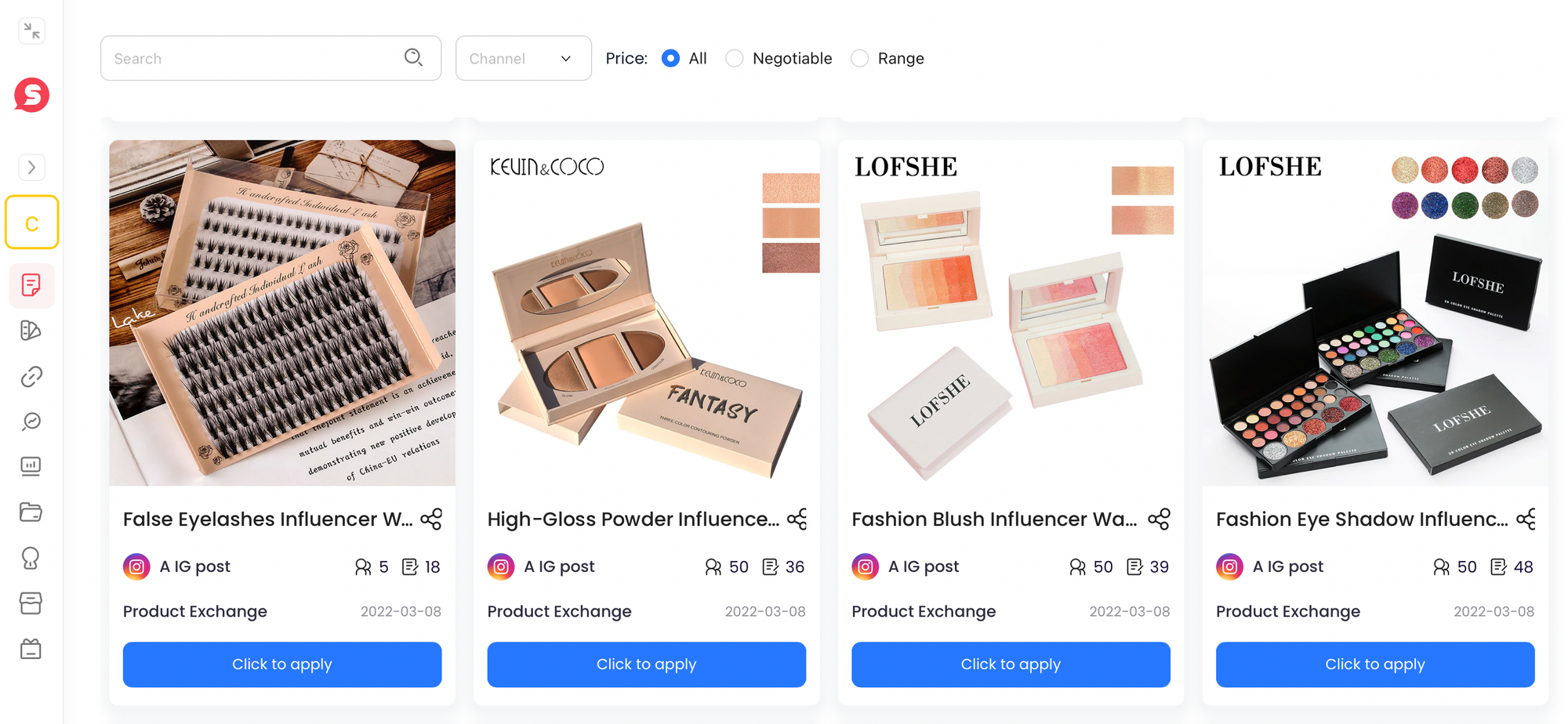 Launcher shortens the gap between brands and influencers, making it easier for both sides to reach out to each other and collaborate. You can always apply to collaborate with them with just one click! Click here for more platform details.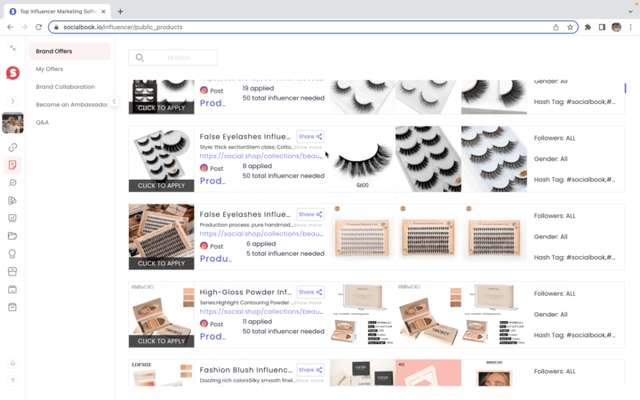 Let brands know you're open to collaborations
For influencers who are ready to take some serious brand deals here. We highly suggest that you complete The Brand Collaboration Form on SocialBook.
This form includes your expected pricing for different types of promotions, as well as your contact details, favoured product categories and preferred locations (i.e. whether you're able to attend offline events).
There are so many brands working with SocialBook. The Brand Collaboration Form speaks for yourself and brands can have a well-rounded understanding before working with you based on it.
Additionally
If you are a Chrome user, go and add SocialBook YouTube Builder to your Google Extension, because it will help you a lot towards becoming a pro YouTuber.
Only with SocialBook YouTube Builder will you experience the most efficient way to manage tags, keep up with trendy topics, compare with other YouTubers and see what they've posted……
What's even more shocking is that you only need to register a SocialBook account to realize all the above functions. What are you waiting for? Sign up for an account now and be ahead of other YouTubers!
Read more: