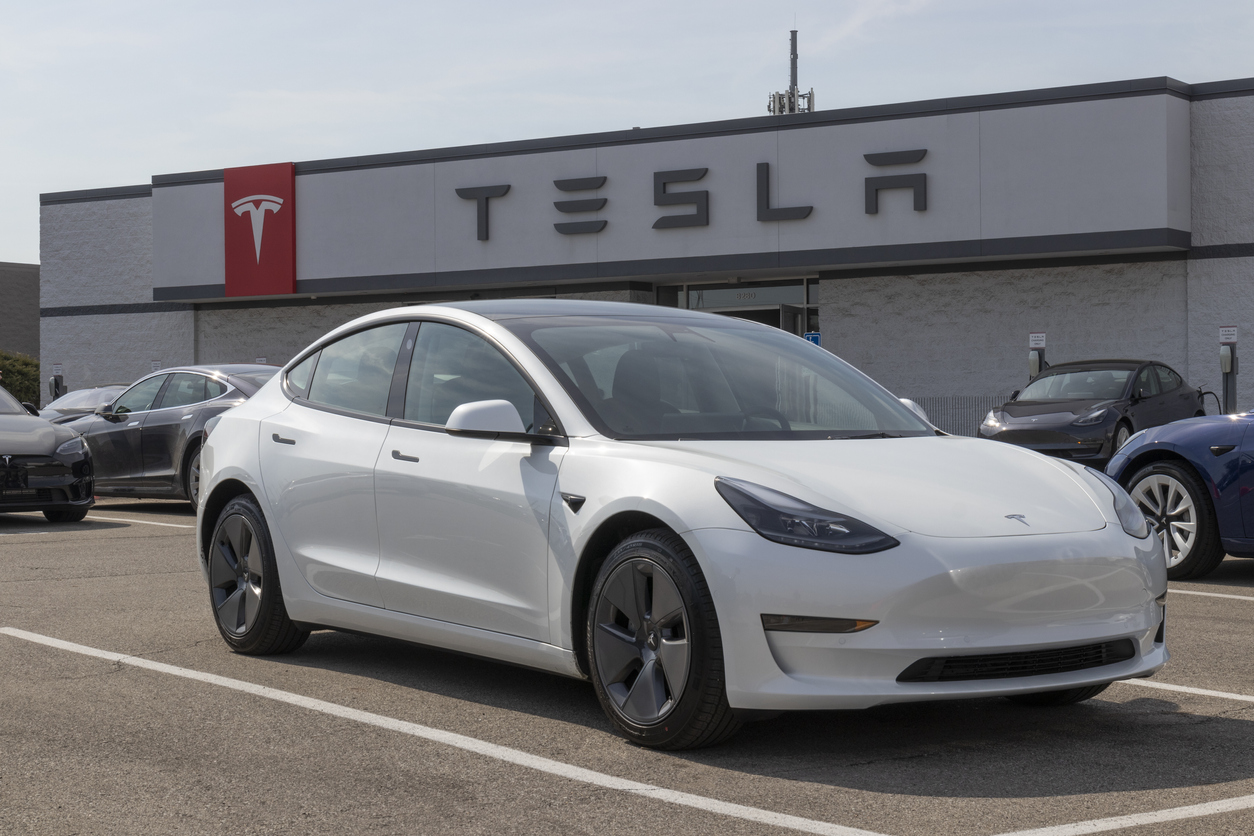 Tesla has issued a recall for more than 360,000 of its vehicles over issues with its self-driving features. The problems include going straight while in a turn-only lane, not coming to a complete stop at stop signs and not adhering to posted speed limits, among other issues, the Washington Post reported.
While there is an official recall notice posted by the National Highway Traffic Safety Administration, Tesla CEO Elon Musk railed against the use of the term "recall" to describe a software update using the other company he owns, Twitter.
Definitely. The word "recall" for an over-the-air software update is anachronistic and just flat wrong!

— Elon Musk (@elonmusk) February 16, 2023
Why it matters: Tesla infamously dissolved its PR department in 2020, but this is a time when that lack is keenly felt. Whether or not this is a recall or an update is beside the point: the cars were engaging in dangerous behavior that puts not just drivers, but the entire general public at risk. If Musk wants to be the spokesperson for Tesla, that's an option, but he has offered no other comment on the issue besides his complaint about terminology.
Tesla's stock fell 5.7% after the news broke. Without a communications department to explain what went wrong, what happened next and why the vehicles are safe, both owners and everyone who shares a road with them are left to wonder. This estimate offers the latest teachable moment from Musk, and also validates the importance of the communications role.
New York Times faces criticism over coverage of trans issues
The Gray Lady is facing criticism from many of its own contributors over how it has handled coverage of transgender people.
As NBC News reports:
One of the letters, signed by more than 370 current and former Times contributors, several of them trans and nonbinary, said that "the Times has in recent years treated gender diversity with an eerily familiar mix of pseudoscience and euphemistic, charged language, while publishing reporting on trans children that omits relevant information about its sources."

The letter, addressed to Philip B. Corbett, the paper's associate managing editor for standards, included the signatures of well-known public figures and writers like Cynthia Nixon, Chelsea Manning, Roxane Gay, Jia Tolentino and Sarah Schulman.

In a second letter, more than 100 LGBTQ and civil rights groups, including GLAAD, the Human Rights Campaign and PFLAG, said that they support the letter from contributors and that the Times is platforming "fringe theories" and "dangerous inaccuracies." Among the prominent advocates and public figures signing it were "Jeopardy!" champion Amy Schneider, TikTok star Dylan Mulvaney, comedian Hannah Gadsby, "Queer Eye" star Jonathan Van Ness and actors Gabrielle Union-Wade and Tommy Dorfman. They called on the Times to take a number of actions to change its coverage of transgender people.
In statements sent to NBC News, the New York Times defended its coverage. ""Our journalism strives to explore, interrogate and reflect the experiences, ideas and debates in society — to help readers understand them," Charlie Stadtlander, director of external communications, wrote. "Our reporting did exactly that and we're proud of it."
There's also a looming internal communications issue. A leaked email warned staffers against participating in any such public criticism.
https://twitter.com/maxwelltani/status/1626324277422133253
Why it matters: The New York Times is in a difficult position here. Yes, it is the role of media to ask difficult questions and to even advance unpopular opinions — if they are supported by evidence and data. Hopefully the Times is taking this moment as an opportunity to reflect on if it is upholding that mission.
Perhaps more interesting is the internal response to the campaign. The email specifically warns journalists from participating in "advocacy groups," but does that include identity-based organizations like the Trans Journalists Association, the Association of LTBQ+ Journalists (NLGJA) or race and ethnicity based organizations?
We must not treat employees' lived identities as special interests or advocacy groups. They are a deep and important part of their identity — not something that can be put aside. Ignoring this risks having them voice their frustrations elsewhere, especially when their voice and identity are already honed for external audiences.
Americans are cautious about the expanding use of AI
Even though we're writing about AI nearly every day in the Scoop now, most ordinary Americans aren't sold on its expanding use, according to new data from the Pew Research Center. Only 15% are more excited than concerned about the use of AI, 38% are more concerned than excited and 46% have equal concern and excitement.
Understanding of how AI is being used is also still in its early stages; when asked about six different use cases, only 30% of respondents were able to correctly identify when AI was used.
Why it matters: We keep hammering on this, but transparency and education is key in these early days of AI. Do not assume your audience knows what AI is or how it is affecting what they see, hear and read. Be utterly transparent in how you are using the technology and take the time to address concerns.
Check out our recent article on ethically using AI in your writing for more.
TikToks of rug cleanings are satisfying and successful for Ghanaian company
A small business in Accra, Ghana that specializes in rug and upholstery cleaning has found both successful advertising and side-hustle revenue from their oh-so-satisfying videos of rugs being cleaned, Marketplace reports.
The secret sauce is, apparently, scraping rugs, rather than shampooing or otherwise cleaning them, as users search for "ASMR" videos to give them brain tingles.
Not only do the videos help drive customers to his business, they can bring in $1,000 each month through creator fund revenue on YouTube.
Why it matters: This is certainly not what the business owner had in mind when he joined social media, but by happy accident he's embraced it and not only gotten new customers while finding  a clever new side revenue stream. Are there opportunities like this in your organization? Remember that not everything on social media must be — or even should be — straight sales. Look for opportunities to try new things and see the response. You may be surprised.
Allison Carter is executive editor of PR Daily. Follow her on Twitter or LinkedIn.
COMMENT