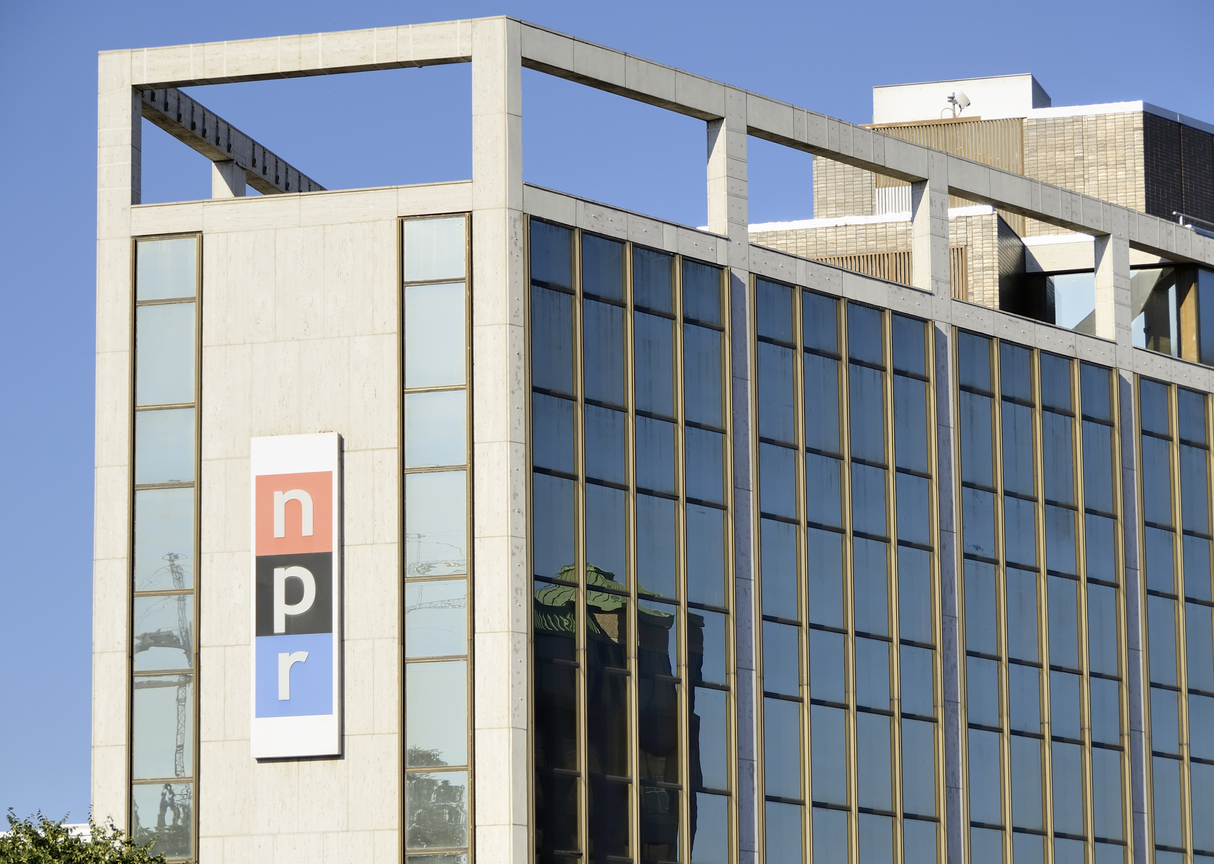 More layoffs have been announced in industries where they've become all too common: media and tech.
NPR announced Wednesday that they would lay off 10% of their staff — about 100 people — to help close a $30 million budget shortfall the organization blamed on weak ad revenue.
In a memo obtained by the New York Times, NPR CEO John Lansing wrote:
"At a time when we are doing some of our most ambitious and essential work, the global economy remains uncertain. As a result, the ad industry has weakened and we are grappling with a sharp decline in our revenues from corporate sponsors."
Meanwhile, Meta has announced another round of layoffs, about three months after it RIFed 13% of its staff and signaled that would likely be the extent of its cuts.
According to the Washington Post, the reductions are likely to happen in two ways. First, the organization expects to convert some managers to individual contributors — what some will see as a demotion — in an attempt to flatten the organization's bureaucracy. It's expected at least some will leave of their own accord in the wake of that reorg. Additionally, more traditional layoffs are on the table, though the numbers are unclear.
The news comes as a new jobs report reveals yet another drop in first-time filers.
Why it matters: For PR pros, any cuts to journalists are bad news. We're continuing to see cuts to traditional media — as we have for decades at this point — underscoring the importance of getting creative and helping clients and stakeholders see the benefit in types of media that extend beyond legacy, like influencers, podcasters, YouTubers and others.
While all job cuts are unfortunate, Meta's announcement is a reminder that tech is not the economy. Even as this prominent and high-paid sector adjusts its labor force, the overall job market remains tight.
ChatGPT is upending comms
Several stories reveal just how disruptive AI writing programs like ChatGPT are, even in their infancy —a likely look at continuing chaos ahead.
In a cautionary tale, Vanderbilt University's Peabody College apologized publicly for using ChatGPT to help shape a communication sent to students in the wake of the Michigan State University shooting, the Tennessean reported. The email, which urged the community to rally together, contained a disclaimer that it paraphrased language provided by ChatGPT.
As the Tennessean reported:
The next day, Nicole Joseph, the associate dean for Equity, Diversity and Inclusion, sent a follow-up email to apologize for the "error in judgement," according to a statement.

"I offer my heartfelt apologies to all those who deserved better from us and did not receive it," Benbow said.

The email fell short of the typical Peabody process for development and distribution, which includes multiple layers of review. Benbow said she and other university leaders were unaware of the email before it was sent, and that a thorough review is underway.
Additionally, JPMorgan announced that it is limiting use of the AI tool among its employees, according to CNN. The ban is not due to a specific issue, but rather due to concerns about compliance.
Why it matters: On the one hand, we suppose we have to give kudos to Vanderbilt's Peabody College for being transparent about ChatGPT use. On the other hand, using automation for a letter of condolence is the antithesis of what we as communicators should do. No matter how busy we are, we must keep our humanity, especially when communicating our most difficult messages.
On the other end of the spectrum, we'll be keeping an eye on how regulated industries are handling the AI software. JPMorgan's proactive stance amid the AI service's rampant errors seems wise, given their regulated industry.
This story continues to evolve by the day. What issues are you seeing arise in your industry?
The danger of 'commenting for reach'
If you're on LinkedIn, you've almost certainly seen these three words on a post. Maybe you've dropped them into the comments section yourself.
The Wall Street Journal published a thought-provoking article about how this algorithmic play can come across as cynical, even slacktivism.
Writing "commenting for reach" is no lazier than clicking a "like" button or sharing an emoji. It's arguably just as substantive as other boilerplate comments such as "love this" and "totally agree."

What sets "commenting for reach" apart from other low-effort reactions, however, is the nakedness of the ploy. Someone who leaves only a heart shape or "YESSS" in the comment field may be trying to draw attention, but the motive is politely concealed by a sentiment. A person who writes "commenting for reach" doesn't even pretend to be driven by anything other than helping a post go viral.

The lack of substance can be all the more stark when compared with the original post, which might be a lengthy reflection on a career milestone.
Why it matters: Commenting on LinkedIn posts is part of a smart overall thought leadership and networking strategy. And we're all aware that our feeds are algorithmically driven creations over which we have only a little control. However, blatantly saying we're gaming the algorithm isn't going to help your personal brand.
It takes just a few seconds more to write a sincere message — even if that's something simple, like "congratulations," or "my condolences." It takes a minute or two to write something more thoughtful.
Do you want to be known as someone who games an algorithm, or someone who's human and authentic?
Social media engagement is declining, survey says
Social media engagement is declining across all platforms — including TikTok, according to a new study from Socialinsider.
The darling social media platform has seen a 28% year-over-year decrease in engagement, the study found. Even so, TikTok remained far and away the most engaging social platform — and it isn't even close. The average engagement rate for TikTok was 4.25%, the survey found, while the next closest competitor, Instagram, was just 0.6%. Facebook followed with 0.15% while Twitter lagged with 0.05%.
Why it matters: No social network remains dominant forever. TikTok won't either. There will be a cooler, hotter social platform, just as Facebook gave way to Instagram gave way to TikTok.
Yes, engage on TikTok. Find a way to make that magic algorithm work for you. But keep your eyes on the horizon for the next thing.
Allison Carter is executive editor of PR Daily. Follow her on Twitter or LinkedIn.
COMMENT