Table of Content
Why is International Women's Day Important for Marketing?
International Women's Day (IWD) is a global occasion that honors women's social, economic, cultural, and political achievements and serves as a call to action for promoting gender parity. It's a day when people around the world engage in significant activities to celebrate women's successes, advocate for women's equality, and push for positive change. Every year on March 8th, IWD offers an opportunity to educate, raise awareness, lobby, fundraise, and engage in a wide range of campaigns, events, and performances that advance the cause of gender equality. Whether it's rallies, festivals, parties, fun runs, or any other type of celebration, all forms of IWD activity are welcome, which makes the occasion highly inclusive on a global scale.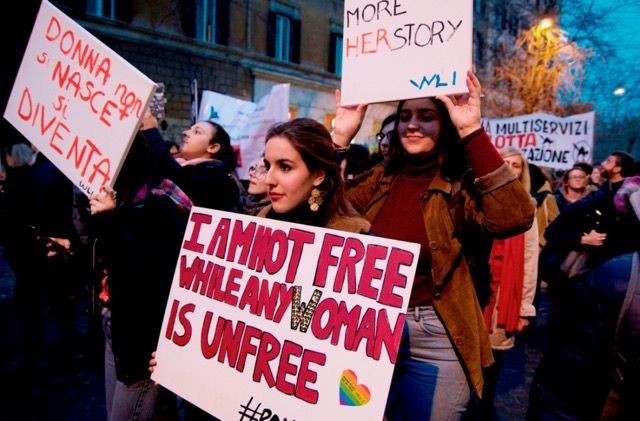 With the improvement of economic freedom and social status, women have become the main customer group for many brands, especially in clothing, beauty, and fast-moving consumer goods. According to data, more than 90% of young women have the habit of shopping online for at least one hour a day, and more than 80% of women say they will continue to follow their favorite brands.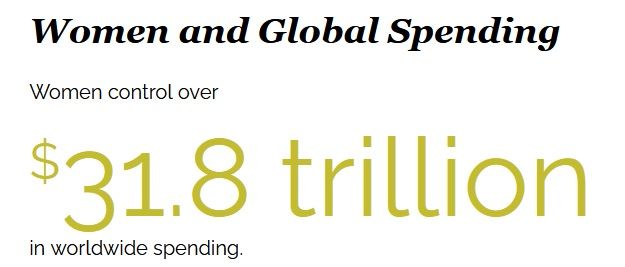 Moreover, 81% of millennial women say that "social media" is the best way to communicate with brands according to the American women's news website Bustle. Among them, the top three media platforms that women prefer are Instagram, TikTok, and YouTube, in that order.
What is the theme of International Women's Day 2023?
The theme for International Women's Day in 2023 is "DigitALL: Innovation and technology for gender equality.". This theme is closely linked to the priority theme for the 67th Session of the Commission on the Status of Women (CSW-67), which is "Innovation and technological change, and education in the digital age for achieving gender equality and the empowerment of all women and girls". The focus of the theme is on how innovation and technology can be used to promote gender equality and empower women and girls around the world. It also highlights the importance of education in the digital age and the need to ensure that all women and girls have access to the skills and knowledge they need to succeed in a rapidly changing world.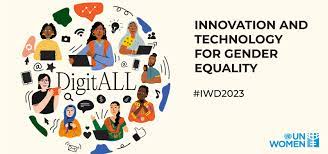 Best Practices of Brand Campaigns for International Women's Day
Purelei
Purelei is a jewelry design company based in Germany with three-quarters of its employees being women. The brand's jewelry is often brightly colored and features a Hawaiian style. Purelei aims to spread the beauty and passion of jewelry to users worldwide by utilizing social media marketing, such as TikTok.
Previously, to commemorate International Women's Day, Purelei launched the "International Women's Day" series, combining its product design with the theme of "women's core," and initiated the #TYBON (Reject Negativity) campaign.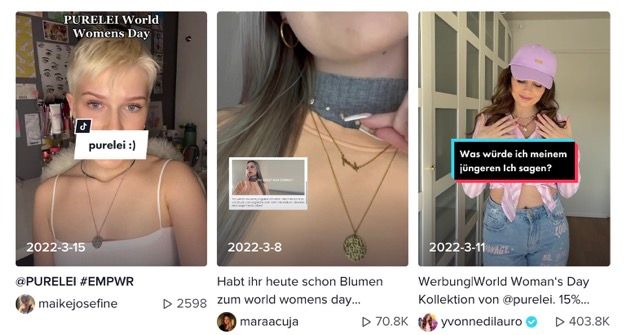 Meanwhile, Purelei invited female singer Nina Chuba to collaborate and complete an excellent Influencer Marketing campaign, promoting both the spirit of women and the charm of the brand's jewelry. Nina made a video to perform her song "Who Hurt You," and Purelei spread the power and charm of women to Germany through this song, in line with the spirit of International Women's Day. The video was then selected as a One-Day feed advertisement and appeared in feeds across Germany, spreading like a snowball. After a few days, the heat from International Women's Day did not dissipate, and the video was also broadcast as a dynamic auction advertisement, which means that Purelei will reach a wider potential audience, increasing the probability of monetization and consumer purchasing behavior.
It is reported that this TikTok marketing campaign attracted tens of thousands of young people in Germany to participate, who followed the video and became re-posters, expressing their "refusal of negativity" message.
Reebok
Reebok's 2020 International Women's Day campaign titled "It's a Man's World" was a departure from the typical women-centric ads. The brand collaborated with female entrepreneurs to design a women's shoe line with the bold slogan, "It's a Man's World," crossed out in bright red. The campaign aimed to draw attention to industries where women are still underrepresented.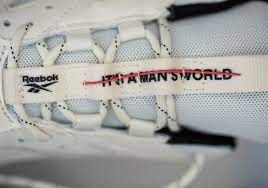 For this project, Reebok partnered with MADWOMEN, an organization that focuses on empowering women in the creative industries. Larteyley von Hippel, one of the co-founders, described the group on LinkedIn as "a collective for women who think differently." This collaboration was a perfect match for Reebok on such an important day, and they leveraged their creative power to create a truly unique product. The limited-edition sneakers were released on March 8th and were a huge success.
CPB London
CPB London has partnered with research agency Perspectus Global to launch a nationwide campaign called "Imagine" for International Women's Day, aimed at raising awareness of unconscious gender bias among children. The campaign features a series of posters that encourage the public to imagine a person in a particular job role and question whether they imagine a man or a woman. A survey conducted in February of 1,000 UK-based parents of children aged between five and 11 and 1,000 UK-based children in that age group found that 39% of children polled believed that "mummies should look after babies and do all the housework" and 38% believed "daddies should go to work." The survey also revealed that 45% of children thought that nurses are always women and 22% believed a doctor was likely to be a man. The campaign, which is centered on the theme of #BreakTheBias, includes donated media from supporters such as Goodstuff, Assembly, and Open Media. CPB London has also created a children's coloring book, which is available for purchase on its website.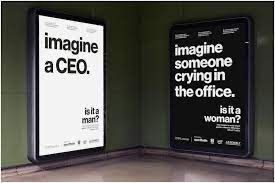 In 2021, TikTok launched a campaign called #WeAreHere in the European market, targeting International Women's Day and focusing on the current state of women in the music industry. According to advertising data, there are far fewer female singers and music producers on music charts than male counterparts. In light of International Women's Day, the #WeAreHere campaign advertisement featured Scottish female singer and songwriter Nina Nesbitt's music and received continuous exposure on social media platforms such as TikTok, YouTube, and Facebook.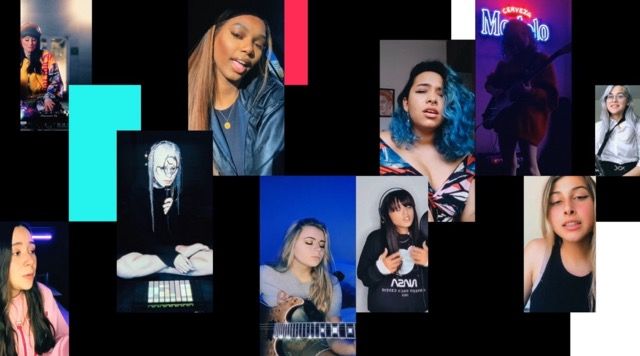 Furthermore, TikTok invited other female KOLs to hold celebration events on the platform, such as inviting Anne Marie, Cat Burns, and Girl in Red to perform, and singer-songwriter Grace Carter to participate in a live Q&A with DJ host Jyoty. Skepta's manager and MOBO's founder also posted mentorship talks on TikTok to encourage and help women rooted in the music industry.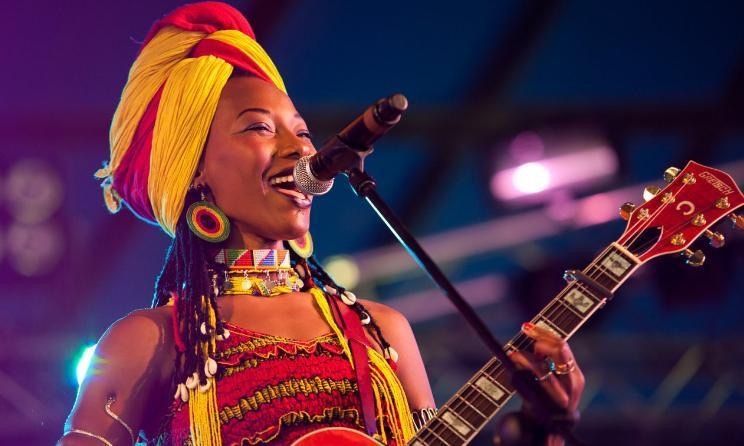 The campaign was also supported by the TopView advertising acquisition. During the campaign, TikTok collaborated with the women's independent music industry and minority community organization shesaid.so to hold offline Q&A events across Europe. It can be seen that a good idea can resonate widely. Music is an indispensable part of the TikTok platform, and many women love music and contribute to creating content on TikTok, but unfortunately, reality is not equal. TikTok used International Women's Day to create a stage of "music freedom and gender inclusivity" and invited many representative and outstanding women to participate in the campaign, resulting in a significant impact.
YouTube, the world's largest online video platform, previously launched the "#HerVoiceIsMyVoice" campaign, which is one of the standout Women's Day marketing cases. YouTube invited creators from around the world to use the hashtag and share a video of an inspiring or admired female figure, and to share the stories of these outstanding women with the community's users.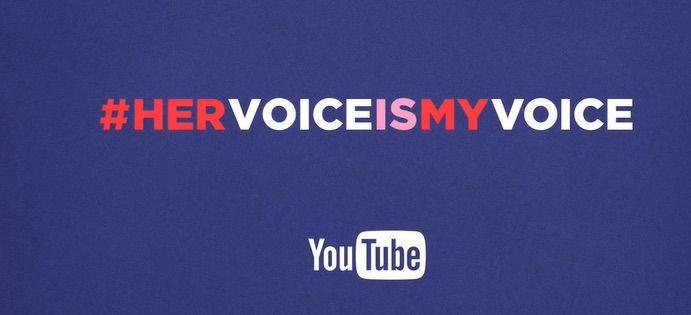 The YouTube Spotlight channel also released videos, inviting women's rights activists, Egypt's first female pilot, and the first female astronaut to talk about their stories. According to relevant statistics, this week-long event attracted over 1,600 user-uploaded videos and a total video view of 4.5 million. YouTube is committed to delivering its mission of "breaking down prejudices", which is not only evident in Women's Day events, but also in LGBT-related events.
Moreover, another popular mainstream social platform, Instagram, also supports women and combines charity with the public welfare, relying on the effect of influencers, and also carried out a significant Women's Day campaign. In 2021, the world-renowned luxury brand website Net-a-Porter launched the Women's Day marketing campaign #PowerToChange. Net-a-Porter collaborated with 12 female designers to launch 13 limited edition works and donate all proceeds to the nonprofit organization "Women for Women International".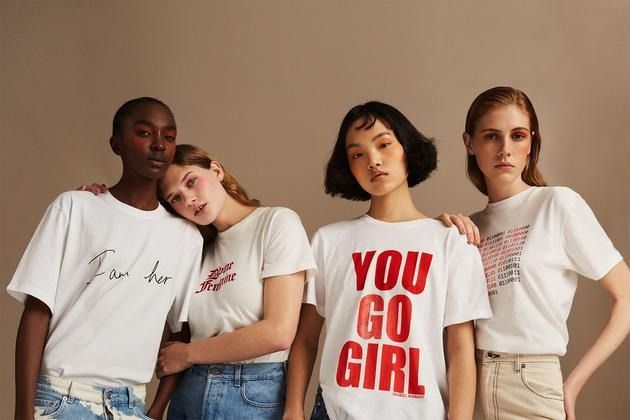 During Women's Day week, users will receive a $1 content donation reward by using the #PowerToChange, @womenforwomen, and @netaporter tags and uploading to Instagram. In addition, Net-a-Porter invited 8 female opinion leaders KOL from its Incredible Women community to showcase the limited edition T-shirts designed by the designers, including Gal-Dem founder, entertainment expert Athena Calderone, model Salem Mitchell, Teddy Quinlivan, and so on. By leveraging celebrity effects, the exposure rate of products was further expanded.
5 Marketing Ideas for International Women's Day 2023
Establish user awareness of the brand, track potential user groups, and explore consumer motivations.
Find Influencers who match the brand's tone, and use their influence to further promote the brand with freshness and novelty.
Encourage users to add tags and share product content, leverage the power of Influencers, actively answer potential consumer questions, engage in two-way communication, and increase the number of fans and the degree of fan stickiness from small communities to large communities.
Email marketing can be an effective way to reach your customers and increase sales. One of the benefits of email marketing is the ability to segment your customer base and send tailored messages based on their interests. For example, you could use this approach to send a special discount code or offer for International Women's Day to customers who have previously made a purchase or visited your website. This targeted promotion can encourage them to make another purchase during the period of March 8th-10th.
To inspire your community on International Women's Day, consider utilizing social media by sharing relatable stories and quotes. Sharing your personal story as a woman in business could be a great way to connect with your audience. You can share your journey as an entrepreneur and the obstacles you've had to overcome. Additionally, you could offer advice to other women who may be facing similar challenges.

In summary, after formulating a marketing plan, brands need to promote and increase exposure. SocialBook has over 8 million global Influencer resources to search for the most suitable brand representatives and help brands successfully launch marketing campaigns. For more customized influencer marketing strategies and consulting, visit SocialBook to get the answers you need!