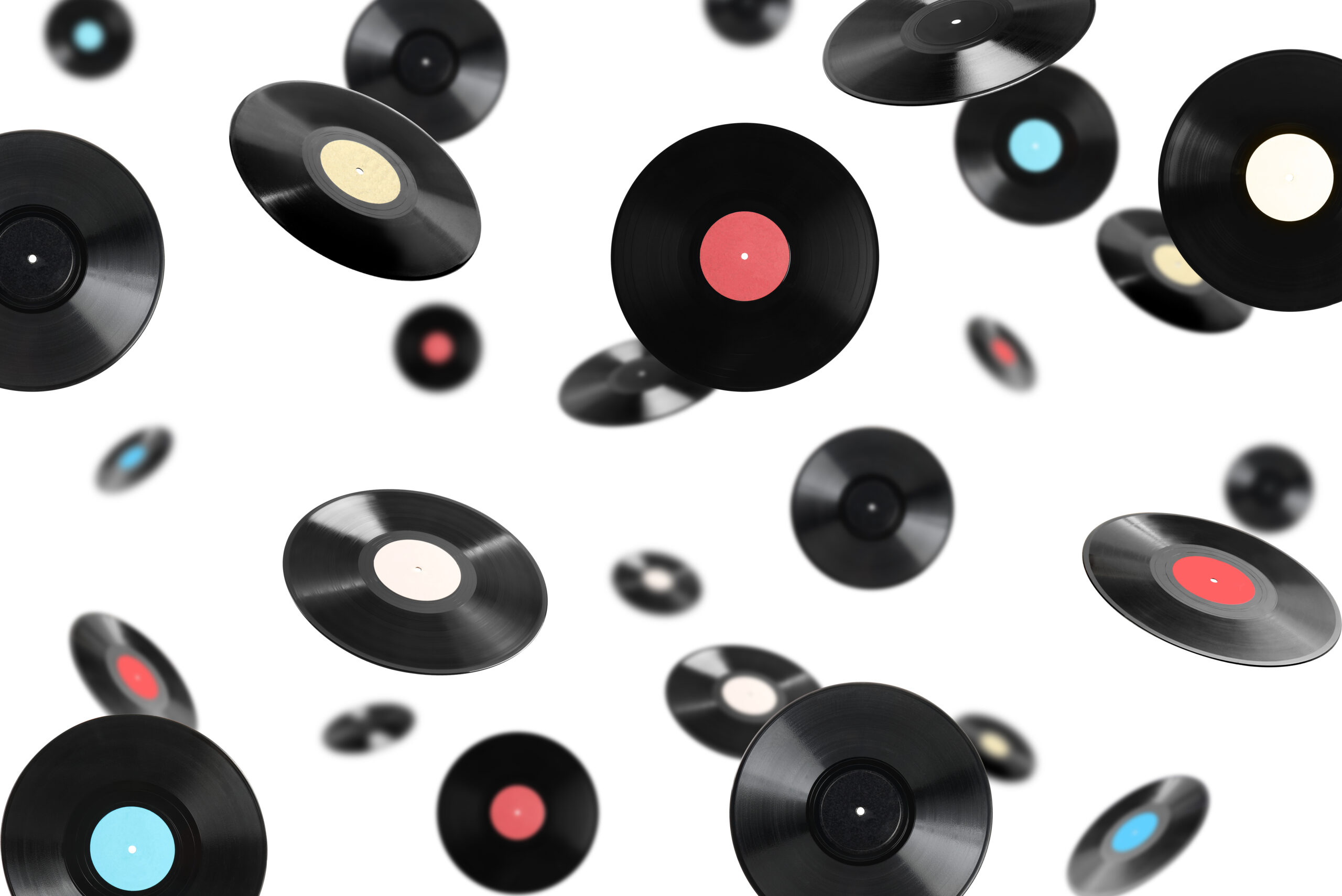 Before we get into it, the big news out of last night's Oscars was Michelle Yeoh's historic win at the Oscars, becoming the first actress of Southeast Asian descent to win the Academy Award for Best Actress. Yeoh won for her role as Evelyn Wang in "Everything Everywhere All at Once," which picked up a total of seven awards, including Best Picture and a Best Supporting Actor award for Yeoh's co-star Ke Huy Quan — becoming the second performer of Asian descent to win that award.
Now, here's what I've scooped up for you.
Meta considers its own Twitter-verse
Meta is in the early stages of creating a new decentralized, text-based social network to compete with Twitter. The effort would expand Meta's offerings beyond Facebook, WhatsApp and Instagram, potentially attracting Twitter users looking for an alternative to Elon Musk's continually changing platform.
"We're exploring a standalone decentralized social network for sharing text updates," the company told CNBC on Friday. "We believe there's an opportunity for a separate space where creators and public figures can share timely updates about their interests."
News that Meta has been exploring the new network was first reported Thursday by MoneyControl. The app, codenamed P92, is relying on a protocol called ActivityPub, which powers Twitter rival Mastodon. The plan is to allow users to log in through their existing Instagram credentials, but Meta is also exploring the possibility of integrations with existing social networks like Twitter and Mastodon.
Why it matters: By carving out another, yet arguably less ideologically motivated than others, text-based social platform, Meta could cut into Twitter's sizeable market share, creating an even more fragmented digital space trying to vie for attention. Communicators, prepare yourself now, for another channel might be about to emerge on the scene.
Birchbox might have lost its bark
The Insider reported over the weekend that customers of the pioneering Birchbox monthly beauty subscription box are frustrated as the company has appeared to have "ghosted" them, indicating they haven't received a new box in months.
Birchbox, founded by two Harvard Business School grads, once boasted hundreds of thousands of subscribers and nearly a $500 million valuation but was sold in 2021 to FemTec Health for only $45 million.  Layoffs, a shrinking customer base and a rise in subscription-based offerings are among the company's multiple issues. But a year later, news started leaking that FemTec Health hadn't paid some vendors and a content creator and may have considered filing bankruptcy in November 2022 as reported by WWD. At that same time of bankruptcy consideration, Birchbox posted a statement on Instagram that reads: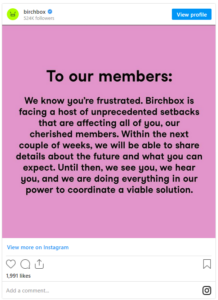 And that's where the trail goes cold. Birchbox hasn't posted since and frustrated customers are now flooding comments on that and a similar Facebook post complaining that they haven't received a box since October of last year.
Why it matters: Look, everyone struggles from time to time, but that struggle doesn't need to be alone. While a brand takes time to figure itself out, it needs to remember to engage the people who have been loyal over the years and have made it a brand to begin with. It's been five months since the organization was considering bankruptcy and with no filing yet, it appears that Birchbox is stilling trying to find a path forward. But going radio silent on the people willing to spend money with them probably isn't the best course of action for success. Giving customers timely updates and what to expect could have gone miles for the brand and helped with longevity.
What's old is on top again
Who says you can't teach an old dog new tricks? Well, there's no new tricks here — it's more about nostalgia and how people would like things to sound. For the first time since 1987, vinyl record sales have surpassed CD sales according to the Recording Industry Association of America's (RIAA) annual revenue report.
Records sales have been slowing growing over 16 years, 41 million records were sold in 2022 vs. 33 million CDs. An interesting note too is that digital downloads, once making up 43% of recorded music revenues in 2012 have dropped to just 3%, 10 years later. Overall, it was a positive year for recorded music, growing about 6% from 2021.
"Music lovers clearly can't get enough of the high-quality sound and tangible connection to artists vinyl delivers and labels have squarely met that demand with a steady stream of exclusives, special reissues, and beautifully crafted packages and discs," said RIAA Chairman and CEO Mitch Glazier in a post on Medium.
Glazier indicated that continued success in the industry is partially due to "celebrating all styles and genres of music, from bold new voices that champion tomorrow's styles to established artists working to build a lifetime's body of work." He went on to say that "those efforts in many ways — including continued high growth in Latin music, reflecting years of label investment, outreach, and commitment to this dynamic segment of the market."
Why it matters: Creating an industry that opens its arms and embraces a larger swath of people can be a boon and shouldn't be taken lightly. While this vinyl victory didn't happen overnight, sometimes you need to be in it for the long haul. Glazier indicated that these results also build on labels' deep commitment to diversity, equality and inclusion within the industry. He went on to say the numbers show that:
"Meaningful progress in hiring and elevating talented leaders from underrepresented groups — including Black executives where labels have surpassed all other segments of the music business," Glazier said. "And it reflects an abiding commitment to fairness, justice, and civil rights."
Jon Minnick is a Conference and Awards producer for Ragan Communications and PR Daily. Connect with him on LinkedIn. No daylight savings were harmed in writing today's Daily Scoop.
COMMENT