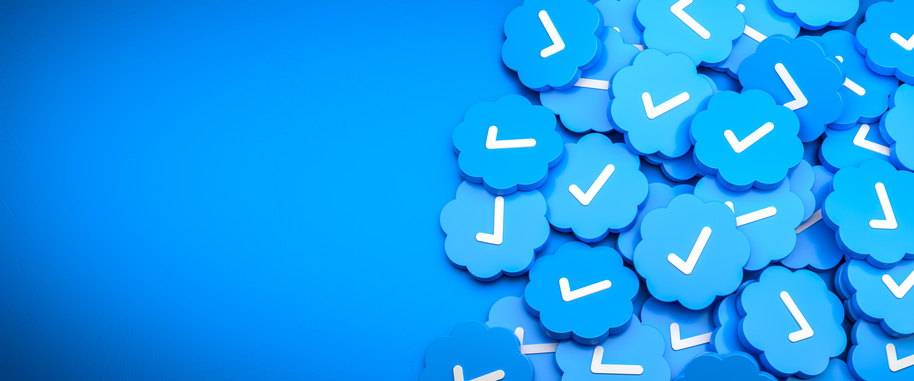 Have you noticed your Twitter feed's advertisements changed a bit during your leisurely scrolls across the interwebs? There's a reason behind that. 
While recent turbulence under Elon Musk coincides with a long-term company effort to raise ad awareness, direct response advertisers are investing more money on Twitter, the Wall Street Journal reports. 
Twitter is getting a boost in less well-known marketers looking for clicks and other immediate responses as the social media giant changes its sales strategy and some major brand advertisers continue to avoid the platform, according to the article.  
Over the majority of its existence, Twitter attracted large marketers who purchased advertisements to increase visibility, the article adds. Per the corporation, brand advertising budgets accounted for about 85% of its annual ad revenue, with the remaining 20% coming from performance advertising, WSJ notes. 
"We're an aggressive spender on digital marketing, and we have started spending a lot of money on Twitter this year," Sean Frank, chief executive of The Ridge Wallet, told the Wall Street Journal.  
Why it matters:  Advertising to connect with consumers is always important in addition to the content. 
Musk's quest to keep up with the times is an admirable one. 
"Twitter did not consider relevance in advertising until three months ago. How many products have you bought off Twitter? Probably zero," said Musk in the article. "Performance-based advertising is really just advertising that is relevant." 
Now, with Twitter dipping its toe in the waters of direct marketing it will be crucial that Twitter continues to find its footing to adapt and keep their customers' interests, and digital marketers, central in this conversation. It will be interesting to see how they plan to win back favor from larger marketers, too. 
Laying off DE&I experts weakens corporate racial justice commitments, messaging 
The bold vows made by businesses to increase the representation of underrepresented groups in their C-suites and ranks as a result of George Floyd's murder and the protests that followed are being blunted by the widespread layoffs, Bloomberg Law reports.  
Following Floyd's murder while in the custody of the Minneapolis police in 2020, the global Black Lives Matter movement sparked a hiring boom for diversity, equity, and inclusion specialists as well as commitments from large employers to address racial inequity in the workplace, according to the article. 
But, over the past year, many of those hired to diversify the workforce — mostly people of color— have been laid off. According to a survey released in February by workforce analytics company Revelio Labs, employers have reduced DE&I positions at a higher pace than other positions, Bloomberg Law noted. 
Why it matters:  
Companies making promises and bailing on them send mixed signals to employees and the public. 
Jean Lee, president and CEO of the Minority Corporate Counsel Association, an organization that promotes diversity in the C-suites, called the trend "concerning," as it may discourage underrepresented workers from taking jobs at organizations that have reneged on their DE&I efforts. 
""I think the most important thing employers must consider is the message they're sending. That affects your brand and communication," Lee told Bloomberg Law. 
The death of Floyd created a chain reaction, which included positive changes in the workforce with the creation of these DE&I roles. Now with countless roles gone, companies need to mean what they say and say what they mean in the long run. 
Study says PR is one of the most recession-proof industries.  
No matter the economy, starting a successful small business is challenging. It can seem nearly difficult to start one in an economy that is on the verge of a recession, Forbes Advisor notes. 
The industries most likely to prosper in a recession in 2023 are bookstores, public relations firms and interior design services. 
The 10 industries with the lowest chances of surviving a recession include restaurants, women's clothes stores and vacation rentals. 
Forbes Advisor evaluated 60 different types of small businesses to find which ones are most and least recession-proof in 2023 using information from the U.S. Bureau of Labor Statistics (BLS) and a measure of popularity from Google search patterns.  
Why it matters: PR professionals can breathe a sigh of relief. There's an old axiom that PR is the first to be cut in a recession, but this survey indicates PR firms have surprising resiliency, even when times are tough. 
Keep proving your value and your worth, and it'll see you even through hard times.  
A PR expert's take on Damar Hamlin's injury 
In mid-February, Buffalo Bills safety Damar Hamlin suffered a cardiac arrest during a game in January. His very public medical emergency drew the eye of concerned fans and fellow players.  
A Forbes article highlights PR professional Jeff Bradford, president of Dalton Agency's Nashville office, and his take on the incident that drew scrutiny to the game and the NFL
He concludes that, somewhere along the line, they got it right, calling it "an excellent case study in crisis management." 
"First and foremost, the NFL and the Buffalo Bills provided accurate and timely information to the media and the public about Hamlin's condition," Bradford said. By sticking to what was known, they allowed medical experts to explain the nature of his sudden cardiac arrest. 
Why it matters: In terms of messaging, it's always important to let the facts and data speak for itself while not being bombarded by negative messaging that tries to get ahead of crisis comms. Clear, concise messaging always trumps salacious stories that try to drown out the noise.  
Sherri Kolade is a writer at Ragan Communications. In her spare time when she is not with her husband and two boys, she enjoys watching Alfred Hitchcock-style films, reading and building an intentionally curated life that includes a balance of something occasionally fried. 
COMMENT