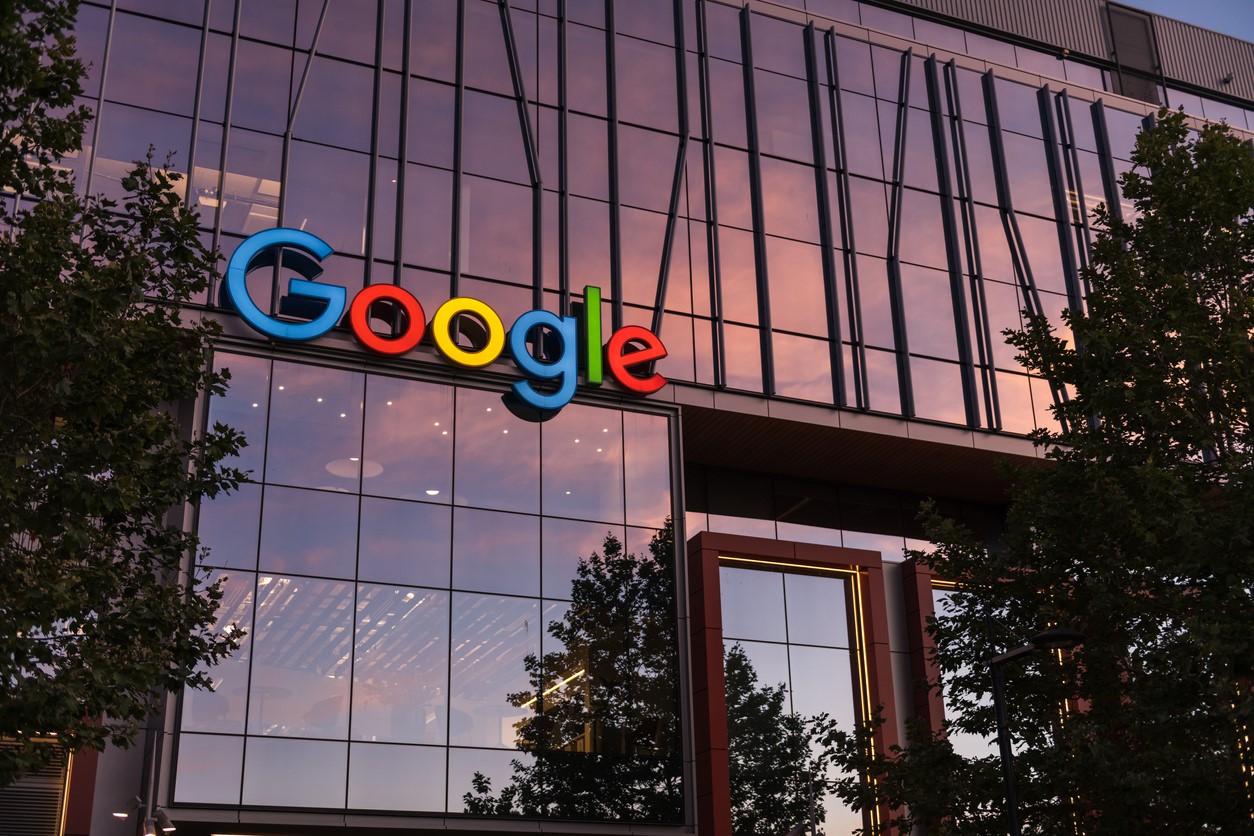 Google recently released its chatbot, Bard, and AI fans continue to rejoice at the expanded artificial intelligence tools offered by big tech.  
The NY Times recently reported that Google debuted Bard in a more carefully-plotted rollout in comparison to its counterparts OpenAI and Microsoft AI. According to the article, the nascent chatbot will be accessible to a "limited number of users" in the United States and Britain. The article adds that Bard will also be available to extra chatbot users, including those in other countries, and in several different languages.  
Described as a "cautious rollout," Google getting on the AI train distinguishes the company from its competitors, who some critics say are quickly capitalizing on a still-unstable, sometimes unreliable, and accidentally racist AI tool, according to experts and even users.   
Google's Vice President for Research Eli Collins explains in the article:  
"We are well aware of the issues; we need to bring this to market responsibly. At the same time, we see all the excitement in the industry and the excitement of all the people using generative A.I."  
Why it matters: Working out kinks in your rollout and communications strategy allows you to have the wisdom of perspective over those with similar products. The delayed reveal of Bard (Oxford dictionary fittingly defines it as a poet) sends a timely message that Google's being fashionably late to the AI chatbot party is the tech giant possibly arriving right on time.   
Survey finds Black women still not at the table   
Black women in the workforce appear to have received the short end of the stick for some time now.  
According to a recent poll "The State of Black Women in Corporate America" from Lean In, Black women also encounter various issues across the board, from pay disparities to limited opportunities for climbing the corporate ladder. The poll notes that 49% of Black women feel that their ethnic background keeps them from being promoted, receiving a raise, or the "chance to get ahead" in comparison to only 3% of white women and 11% of women in general.  
One Black woman, a vice president, explains in the survey:  
"I don't feel I have the same opportunities to advance as others. If you look like the people making the decisions, it's easier to advance. And I don't look like any of the people making decisions here."  
Why it matters: Bringing more qualified Black women on board for senior leadership positions where it counts and sends a crucial message that inclusivity and diversity are a priority, and not simply a pacifying move to appease employees. Doing so lets others see the hiring company has solid DE&I strategies without simply filling a quota.  
PepsiCo sounds alarm on water shortage in 2025  
Pump the brakes on global warming,  because there is a new crisis in town and this one is centered around an imminent water shortage. 
Fortune reported that half of the world will experience a water shortage in 2025.  
Jim Andrew, PepsiCo executive vice president and chief sustainability officer said that time is ticking on this looming water shortage, which is already impacting people in countries resulting in drought and other water insecurities.  
"Fortunately, many companies have set ambitious water goals and are taking action," Andrews said. "There are thousands of individual projects around the globe working to tackle water stress, but presently there are few opportunities for the private sector, NGOs, and governments to work together and pool the necessary resources to address this crisis at scale." 
Andrews added that the only way to address the global water crisis is to engage all stakeholders to take action around the common goal of "improving water conservation and governance while ensuring that all people have access to safe, clean water."  
Why it matters: ESG data reveals that a growing number of consumers care about creating a more sustainable Earth and they want businesses, groups, and other entities working together and striving for real change.  
From big companies like PepsiCo to smaller-run mom-and-pop shops, addressing global like a water crisis can be communicated effectively through educational messaging and storytelling that conveys measurable impacts.
New York Community Bank takes control of Signature Bank  
New York Community Bank is now in charge of the deposits and a number of the loan portfolios previously overseen by the former Signature Bank, Axios reported.  
The article adds that Signature's 40 branches will now be under the Flagstar Bank name.  
NPR also reports that Signature Bank's shuttering, on the heels of the Silicon Valley Bank debacle, was due to "its high amount of uninsured deposits as well as its exposure to crypto and other tech-focused lending."   
Regulators closing Signature (a $2.5 billion cost) resulted in the "third largest bank failure in U.S. history" according to the article.  
Why it matters: Despite very public and expensive blunders, this acquisition offers the latest reminder that transparency is key in communicating what moves are happening and why it's crucial to build backup trust. New York Community Bank is demonstrating an early ability to effectively handle change comms with timely announcements, press releases, and messaging to the public, which results in good business sense overall despite SVB's catastrophic shaky start.   
Sherri Kolade is a writer at Ragan Communications. In her spare time when she is not with family, she enjoys watching Alfred Hitchcock-style films, reading, and building an authentically curated life that includes occasionally finding something deliciously fried.  
COMMENT