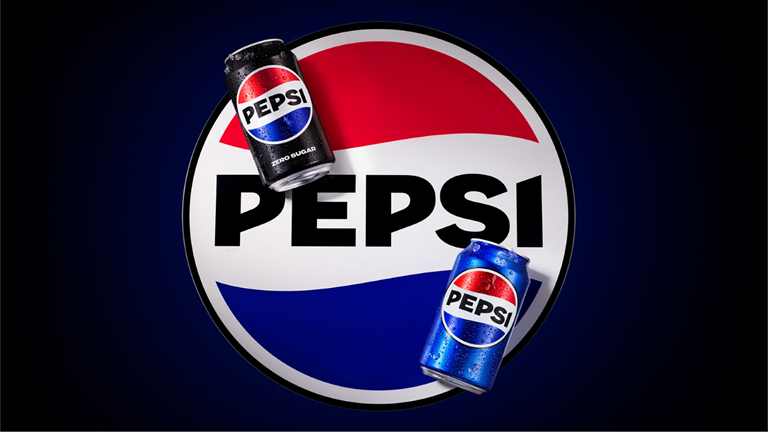 Pepsi is marking its 125 years of history in style this year with a rebrand to update its iconic look.  
The Pepsi brand is debuting a new logo and visual identity system in the fall after maintaining its current one for 14 years, according to a news release by PR Newswire.  
Some dramatic changes include a bold typeface, revamped color palette and a "signature pulse" fans can still readily recognize as familiar, according to the press release.   
Todd Kaplan, chief marketing officer, noted the need to refresh while still keeping continuity with the beloved brand: 

"Pepsi is an iconic brand that is constantly evolving with the times, as it has been a staple in pop culture and disrupted the category for the past 125 years. We couldn't be more excited to begin a new era for Pepsi, as this exciting new and modern look will drive brand distinction to show up bigger and bolder and help people find new ways to unapologetically enjoy the things they love. This new visual system brings out the best of the Pepsi brand's rich heritage, while taking a giant leap forward to set it up for success in an increasingly digital world."  
The revamped "Pepsi persona" will be released this fall in the United States and Canada. A worldwide release is set in 2024.   
Why it matters: Pepsi has many connections to pop culture events and celebrities down the years (Michael Jackson and Britney Spears anyone?).  
Building on an already popular foundation while staying relevant can go a long way for anyone looking to make the redesign leap. Don't be afraid to modernize, revamp or rebrand your business, especially one with deep, cherished ties to a community. Pepsi is a good example of pivoting while maintaining brand integrity. 
Cyber disruption threats are a real risk  
Cybersecurity threats are a growing concern for Americans.  
According to the new Gallup's World Affairs survey on terrorism-related concerns, cyberterrorism is "ranked highest among 'critical threats' to U.S. vital interests," per 84% of survey takers. Thirteen percent of survey takers think this threat is important but not critical.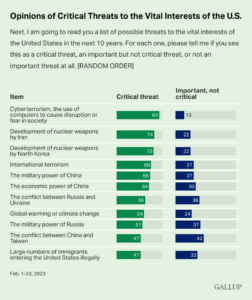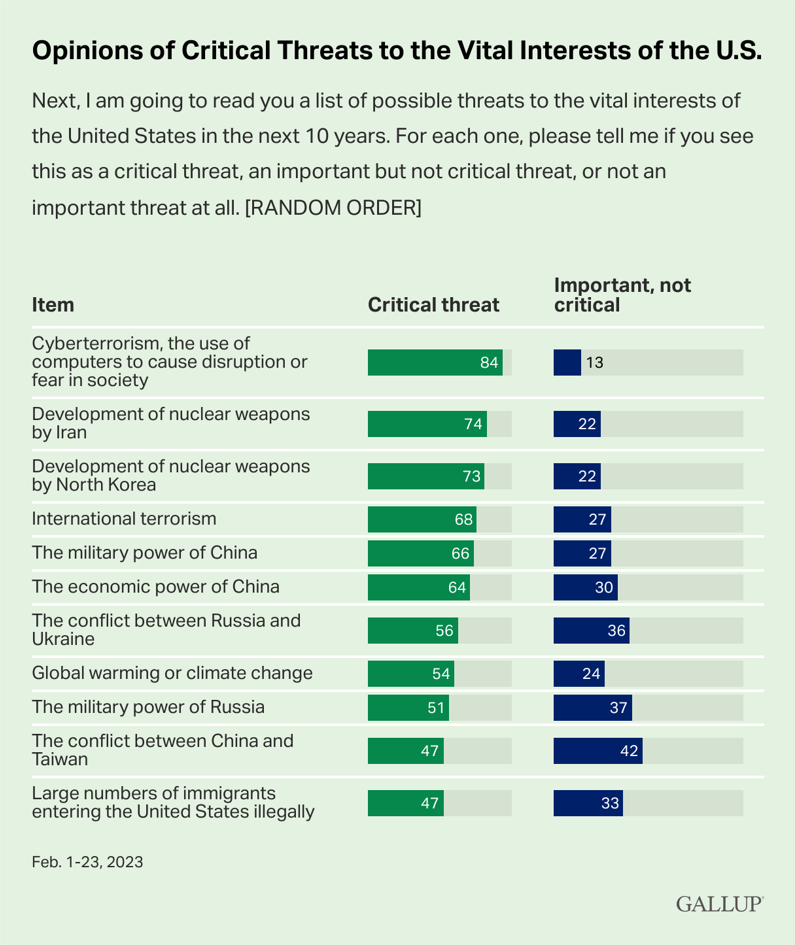 The potential cybersecurity threat outweighs concern over the development of nuclear weapons by Iran, which comes in second on the list at 74% of people who think the threat is critical. Twenty-two percent of survey takers view it as important but not critical, according to the Gallup report.  
The survey, conducted in February, also found that Chinese military threats and the Russia-Ukraine conflict are also points of concern. 
Why it matters: Prepare your communications strategies in advance in case cyber risks harm staff members and customers who depend on your brand to handle their sensitive data. Prepare a communications strategy in case of a breach and be ready to be a source of trusted information, even amid chaos.  
Amazon gives you the lowdown on regularly returned items   
Consumers cherish the ability to make educated selections on products before they buy.  
Amazon is significantly simplifying this process by giving customers the heads up about frequently returned products, according to an article by The Verge.   
"We're currently showing return rate information on some product detail pages to help our customers make more informed purchase decisions," Amazon spokesperson Betsy Harden said in the article to The Information.  
Amazon is letting its warning label of "frequently returned" items speak for itself to "encourage consumers to check the item details and reviews before making their purchase, helping customers avoid misleading or low-quality products and reducing unnecessary returns," according to the article.  
Presently, Amazon's return policy lets customers return new and unused purchases up to 30 days after ordering, typically for free, except if the item is deemed nonreturnable, according to the article. This move aims to cut down on the inconvenience of returning products, bypassing "deceptively marketed products" with fake reviews, the article adds.   
The "frequently returned item" addition has not yet been fully released.  
Why it matters: Being transparent is king and being upfront is priceless to consumers. No one wants to buy a repeat-offender product that has to be returned. Amazon gets cool points on providing excellent, honest feedback and promoting being open about occasionally unpopular items that they could turn a blind eye to. Giving customers another tool to consider when deciding what to buy is a priceless advantage. It helps a lot if terrible transactions aren't hidden.  
Roblox gets fashionable   
Move over kids, adults are getting in on Roblox, too.  
Renowned supermodel Karlie Kloss is taking the virtual runways on the online gaming community platform in a welcomed partnership, Mashable reported.  
Kloss told Mashable that her interest in connecting Roblox with fashion stemmed from her seeing unique threads already on the game creation system, which has 67.3 million daily active users and around 214 million monthly active users, according to statistics. Players are already creating fashion trends that many are cashing in on. 
Welcome to Fashion Klossette, my new world exclusively on @roblox! Anyone can design, style, create, express themselves, and share that with others. Can't wait to see you there! xx pic.twitter.com/IVlTjUPJev

— Karlie Kloss (@karliekloss) March 22, 2023
Kloss explains to Mashable her reason for coming from exclusivity in the fashion industry to accessibility for all: 
"How did I end up in these spaces? And how do I share that access? That's where I see the potential; democratizing these experiences, tools, and opportunities. This game is reaching a demographic and audience that is very real. And if you build it, they will come."  
Why it matters: It's important to find new ways to interact with niche populations that might not be your regular clients or customers. Kloss, a fashion icon, emphasized the significance of thinking outside the box, recognizing the potential and utilizing the already devoted gaming community to close the gap. That can go a long way for PR pros. It also speaks to the growing power of the metaverse for all audiences.  
Sherri Kolade is a writer at Ragan Communications. In her spare time when she is not with family, she enjoys watching Alfred Hitchcock-style films, reading, and building an authentically curated life that includes occasionally finding something deliciously fried.  
Follow her on LinkedIn.  
COMMENT