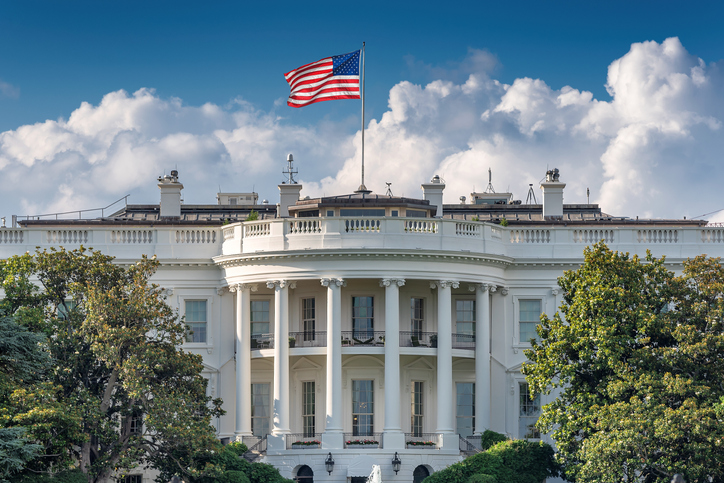 Donald Trump had his first day in court in Manhattan on Tuesday. During his arraignment, he pleaded not guilty to 34 felony counts of "falsifying business records in a historic and unprecedented court appearance," CNN reported.  
Prosecutors said that Trump allegedly attempted to undermine the "integrity of the 2016 election" by paying off women with hush money who reportedly had extramarital affairs with Trump, according to the article.  
Trump, who is claiming innocence, is the first former president to be indicted in United States history. According to the article, Trump's team has to file any motions by August 8; the prosecution will respond by September 19. The next in-person hearing is on tap for December 4.  
 While there is nothing most communicators need to do to respond to this, it all contributes to this singular moment in American history. Be watchful, be thoughtful and be prepared for the unexpected. 
The White House invite that bombed 
There was controversy on and off the basketball court recently after a game between the Louisiana State University Tigers' victory over the University of Iowa Hawkeyes.  
Controversy, however, surrounded LSU's Angel Reese who held her right hand up and pointed to her ring finger, in front of Iowa's Caitlin Clark in a move suggesting that her championship ring might go there.   
When Iowa's Caitlin Clark did a similar gesture to another player earlier in the tournament, according to the article, there was less fallout over her move. 
ANGEL REESE HIT CAITLIN CLARK WITH THE "YOU CAN'T SEE ME" 👀 pic.twitter.com/Zj3mqIzkk9

— ESPN (@espn) April 2, 2023
Reese received backlash online. Some called her move "childish" and some, like Ted Risk, said in response to ESPN's tweet, "Why are you glorifying terrible sportsmanship?"  
Spencer Chrisman said: "It's only a problem when Angel does it but when Caitlin does no one cares. Hmmmm."  
The White House later invited both the LSU and the Iowa women's basketball teams. Traditionally, only the winners are invited.  
"So I know we'll have the champions come to the White House, we always do," First Lady Jill Biden said. "So, we hope LSU will come but, you know, I'm going to tell Joe [Biden] I think Iowa should come, too, because they played such a good game."   
Biden backtracked her invite after Reese called it "A JOKE," according to the article.  
 In a comment on a post from The Shade Room, a tweet from Reese said: "WE NOT COMING. period."  
Vanessa Valdivia, press secretary to the first lady, clarified Biden's comments in a tweet, saying that they "were intended to applaud the historic game and all women athletes. She looks forward to celebrating the LSU Tigers on their championship win at the White House."  
Why it matters: Some commenters feel that there is a double standard for Black women like Reese in comparison to white women like Clark. Reese's actions garnered negative reactions that Clark did not receive. Biden's invite of Clark also left a bad taste in Reese's mouth, along with other teammates because was considered disrespectful, Yahoo Sports reports. 
In the article, Reese's teammate Alexis Morris shared similar sentiments and suggested an alternative to Biden's invite.  
"Michelle Obama, can we (LSU National Champs) come [to] celebrate our win at your house?" Morris tweeted. 
Reese agreed by retweeting it and saying, "That's the tweet." 
 The New York Post reported that Iowa's coach, Lisa Bluder, "politely declined" Biden's initial invitation.   
"I gratefully acknowledge the First Lady's sentiments, but a day at the White House should belong solely to the champion, LSU and Coach Mulkey," Bluder said in a tweet following the invite before it was deemed a joke.   
Declining the invitation was the right PR move  to let LSU have their moment in the spotlight to shine -– even if LSU might not want to visit the White House to soak it all in. 
The retail space reckoning   
According to a State of Retail & E-Commerce report,Morning Consult's semiannual State of Retail & E-Commerce report, there is some major distrust coming from consumers who don't care too much for brands that don't have a physical presence, according to the report.  
"Just 77% of U.S. adults (and 68% of Gen Zers) trust online-only brands, and shoppers' enjoyment of the in-store experience is declining," per the report.  

  "There's a stark gap between the share of adults who trust online-only brands (77%) and the share who trust brands with a brick-and-mortar presence (93%). This disparity is present across all generations," the report added. "In fact, Gen Z has the lowest trust of online brands among all generations, and lower-income shoppers (those with less than $50,000 in annual household income) are also less inclined than higher-income individuals to trust online-only brands."
Why it matters: Brands that don't have a brick-and-mortar suffer especially with trust issues because it's harder to see what you're really buying online before you buy it. That adage, "Try it before you buy it" is impossible and fraudulent claims come quicker with little recourse.  
"Overcoming that gap requires stronger brand recognition and accurate product representation, to start," the report adds.  
For brands that don't have a physical location, look at ways to build back trust with consumers who can't see beyond the price tag what the product is all about. Work with influencers to build brand recognition. Being more active in responding to online reviews and complaints shows an engaged, authentic brand, too. 
Toys "R" Us is the comeback kid  
Everyone loves a good comeback story, especially one as good as the rebuilding of the beloved (and dare we say iconic) brand that is Toys "R" Us, Retail Dive reported.  
After declaring bankruptcy in 2017 and shuttering its stores, Toys "R" Us is back with a revamped digital push. This time they're taking on a YouTube series, "Geoffrey's World Tour," to stay current in the minds of youth and kid-at-heart adults alike.  
The adorable YouTube series promo features Geoffrey the Giraffe, who goes on a worldwide adventure to meet children. Along the way, he leads viewers back to stores to buy Toys "R" Us products.   
"Geoffrey's World Tour" is the first production set to be released later this spring by the new Toys "R" Us Studios, per the article. The company also is working on creating more live-action and animated series.  
"The retailer also partnered with Nickelodeon to make a branded content series debuting on Nickelodeon's YouTube channel this Spring," according to the article. "During the three-part series, a contestant will be asked trivia questions and given challenges based on Geoffrey's international tour."  
Why it matters: All in all it's a clever reboot of the primarily defunct store, which shows that opportunities abound to be financially viable even after the impossible. The promo video garnered over 15,000 views, while that leaves a lot to be desired, here's to hoping their come back is a good one, this time with more engagement in the long run.
Vogue Philippines champions beauty and tradition  
You can be beautiful at any age.   
That is the message Vogue Philippines put out after featuring a 106-year-old tattoo artist from the Philippines on their cover making her the oldest person ever to appear on the front of the prestigious Vogue magazine, CNN reported.  
Apo Maria "Whang-Od" Oggay symbolizes the strength and beauty of the Filipino spirit.

Heralded as the last mambabatok of her generation, she has imprinted the symbols of the Kalinga tribe signifying strength, bravery & beauty on the skin.

Read more on https://t.co/2F1mJ5iQWG. pic.twitter.com/urVcA3g2Ek

— Vogue Philippines (@vogueph) March 30, 2023
Vogue Philippines editor-in-chief Bea Valdes said staff at the magazine decided without a doubt that Whang-Od should be featured on the cover.   
"We felt she represented our ideals of what is beautiful about our Filipino culture. We believe that the concept of beauty needs to evolve and include diverse and inclusive faces and forms. What we hope to speak about is the beauty of humanity."  
Why it matters: The beauty industry has long needed an overhaul by bringing in broader perspectives of beauty and what beautiful inclusivity looks like after years of narrow thinking. The magazine and Valdes exemplify cultural sensitivity and good branding sense that goes out of the ordinary. It's important for beauty brands to promote unique cultures and beauty standards out of the norm. Find trailblazers and don't be afraid to use them to promote that message.
COMMENT