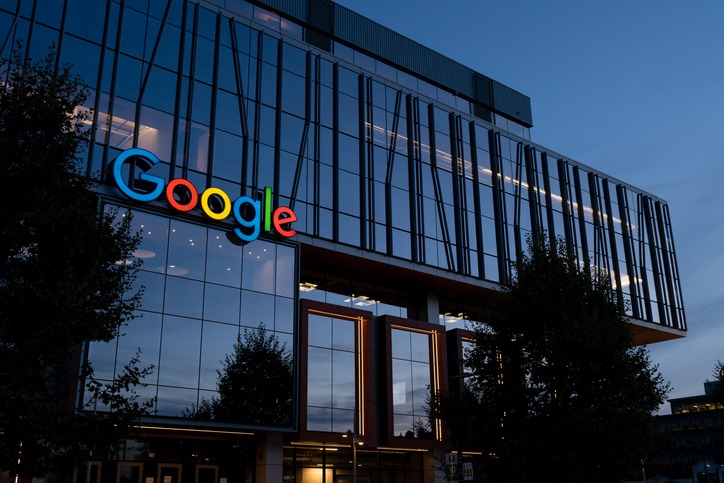 Google's Bard searches for right answer with AI use 
Google is set to integrate generative AI tool Bard into its search engine tool, though just how is yet to be determined.   
According to the Wall Street Journal, CEO Sundar Pichai said that the company will be looking to include large language models (or LLMs) right into Google search. It's unknown exactly when this will launch, but the article speaks to possibilities of what that integration could look like from Microsoft's Bing AI search tool in a Mashable piece.  
Google CEO Sundar Pichai says there's "more work left to do," regarding the push for Bard's mainstream use.  
Currently, Bard functions as a standalone product, separate from the search function billions use every day.  
There are still many kinks to work out before that happens, the article notes.  
"Given that Bard has notoriously gotten information wrong in some queries, it might be a while before Google feels comfortable rolling it into the main search page," according to the article.  
Why it matters: PR pros, be prepared for major upcoming changes to Google's search engine that could transform the very way we search. This could deeply affect content marketing and lead to seismic shifts for both consumers and content producers, not to mention how this tool could enhance our ability to do our jobs.  
It's early days of AI yet, but things are advancing rapidly. Be prepared for change.    
Baby Boomers are not getting with the (subscription) program  
"Younger consumers and men are much more interested in paying for subscriptions than older ones and women," based on new Morning Consult data.   
Seventy-seven percent of millennials said in the report that they feel "more loyal to brands with which they have subscriptions," according to the report, which adds Americans are not fully overwhelmed by the many subscription offerings.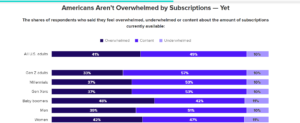 Survey respondents were also asked to indicate their interest in paying for subscriptions in nine different product or service categories. Gen Z adults and millennials expressed the highest levels of interest among all demographic groups across practically every tested possibility. Nearly half of Gen Zers (46%) and millennials (49%), for example, showed interest in subscriptions, typically, in comparison to about a third (34%) of the general public, per the article. Baby boomers , however, reported the "lowest levels of interest," which was "often significantly less than that of the public."   
"There is consensus around one part of the subscription ecosystem: additional features or rewards to reward consumer loyalty," the survey found. 
Why it matters: This is a great time for brands with subscriptions. If your brand has some subscription challenges, find out what's holding consumers back from fully being committed. What incentives in your brand can you promote?  
Goodyear joins forces with NASCAR  
 Two brands are coming together to celebrate their history .  
The Goodyear Tire & Rubber Company is joining forces with NASCAR in celebration of Goodyear's 125th anniversary. In recognition of this milestone, Goodyear announced a special sidewall logo design on its tire for the Official Throwback Weekend of NASCAR during the weekend of May 12-14 at the Darlington Raceway, according to their website.   
The vintage logo sidewall design features the historic Goodyear Wingfoot logo, created in 1898. The change coincides with the special 75th anniversary NASCAR Throwback Weekend of races.  
Goodyear will feature the limited-edition sidewall design on 3,500 tires at all three national series races to recognize the longstanding partnership between NASCAR and Goodyear, the longest-tenured sponsor in the sport, according to press release. 
Why it matters: Brand collaborations are a great idea for brand boosting and cross-promotion, especially where anniversaries and historic celebrations are concerned. The Goodyear and NASCAR collaboration is a perfect example of partnering where it makes sense. Like being the peanut butter to their jelly or Oreo to their milk, Goodyear, one of the world's largest tire companies, working with NASCAR, one of the largest motorsports leagues in the U.S., just fits. 
SiriusXM hidden fee practices     
SiriusXM is in a bit of legal hot water after their music royalty fee (which offsets royalties payable by SiriusXM according to their website) is under investigation for hidden fees.    
According to Top Class Actions, there are hidden fees associated with SiriusXM, leaving customers paying more than what they bargained for. 
"For example, SiriusXM advertises its 'Music & Entertainment' plan for $17.99 per month—but Customers allege that SiriusXM then bills subscribers $21.84 per month for the plan (21.4% more) after billing another $3.85 per month in the form of the U.S. Music Royalty Fee," according to Top Class Actions website. 
"Customers say that SiriusXM does not adequately disclose this 21.4% U.S. Music Royalty Fee when they sign up," the website adds. 
Why it matters: PR pros can take a lesson from SiriusXM's hidden fee issue and be more transparent with any fees related to goods, services or products. Don't let issues like this fester or balloon to a lawsuit. Also, double check for any confusing or misleading language that leaves consumers in the dark about what they're really paying for.  
COMMENT