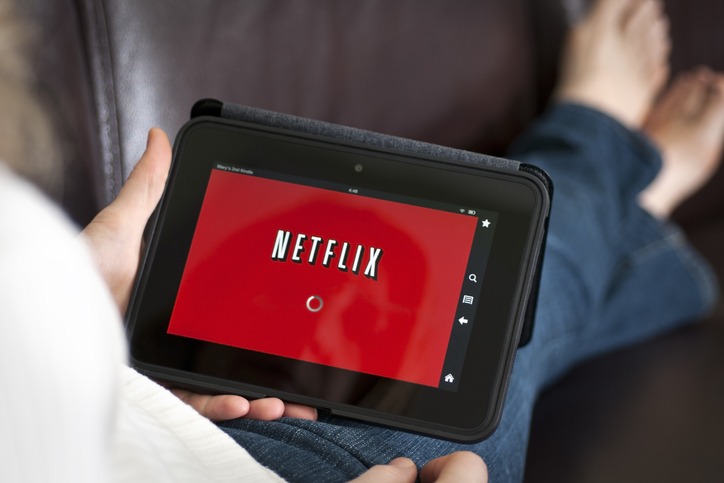 Netflix finally is putting a stop to password sharing — unless you cough up an additional $7.99 a month, NPR reported. 
On Tuesday, Netflix made good on its earlier promise to only allow people in one household to access an account, according to the article. For the additional monthly fee, however, account holders can opt to use a "transfer profile" feature, allowing others to pay for individual accounts, Netflix announced.
The Netflix announcement explains: 

A Netflix account is for use by one household. Everyone living in that household can use Netflix wherever they are — at home, on the go, on holiday — and take advantage of new features like Transfer Profile and Manage Access and Devices.

We recognize that our members have many entertainment choices. It's why we continue to invest heavily in a wide variety of new films and TV shows — so whatever your taste, mood or language and whoever you're watching with, there's always something satisfying to watch on Netflix. 
The article adds that the company acknowledged that it promoted password sharing previously and even tweeted about how "love is sharing a password" (see below).
Love is sharing a password.

— Netflix (@netflix) March 10, 2017
However, last March, the company said that this practice is no longer beneficial and is "impacting our ability to invest in great new TV and films for our members." 
People flocked to social media to express their displeasure over the announcement.
Mal! tweeted, "Netflix you really not the girl you think you are," after reposting news from DiscussingFilm about Netflix's password change.
Netflix you really not the girl you think you are https://t.co/qfkqc1DT2R

— mal! (@photonsmight) May 23, 2023
PK Lance simply tweeted, #CancelNetflix with a 2017 tweet from Netflix that said, "Love is sharing a password."
TikTok user petersbrainfold posted a short video recap about the Tuesday announcement and said, "Corporate greed has no end."
Why it matters: Netflix is backing its customers into a corner with no way out save for paying the $7.99 fee, having an awkward convo with their fam and friends (are you paying or am I paying?), or just ditching their account altogether in hopes of finding greener pastures elsewhere.
The company earlier this year botched announcements over its plans to eliminate password sharing. While instructions are a bit clearer this time around, will the message stick and resonate with customers?
Netflix reminded users why the company is doing what it's doing to "continue to invest heavily" in new films and television shows for all to enjoy but fans aren't buying it. 
They want their shows and the freedom to share passwords with whom they choose — a benefit they've enjoyed with Netflix's tacit and explicit permission for more than a decade. No one ever likes having to pay for a previously free benefit, Netflix has been especially bad at understanding customer concerns, especially at a time when there are more streaming choices than ever before.
While there has to be some give and take, Netflix needs to explain more of the benefits behind its decision and be even more transparent with users — not leaving them in the dark.
While it does look like some lessons were learned from Netflix's previous announcements, questions still arise for families who live in different households due to divorce, college kids, those in the military and more. 
Netflix needs to show the nuts and bolts of the impact these changes will have regarding very common scenarios that play out day to day or expect many to leave — some already have, according to countless social media posts with the hashtag #cancelnetflix.
While not everyone will be a fan of this change, holding the hands of your customers a little bit more and walking them through this process can bridge the gap between a subpar announcement and a good one.
Top headlines:
· Target is taking down some of its LGBTQ merchandise before Pride Month due to violent outbursts from some customers toward workers.
·    A verified Twitter account posted an image of an AI-generated explosion near the Pentagon on Monday. The post portrayed it as real news with retweets from others. The account has since been suspended. 
·    Kraft Singles gets a new look and it's really cheesy.
Sherri Kolade is a writer at Ragan Communications. When she is not with her family, she enjoys watching Alfred Hitchcock-style films, reading and building an authentically curated life that includes more than occasionally finding something deliciously fried. Follow her on LinkedIn. Have a great PR story idea? Email her at sherrik@ragan.com. 
COMMENT