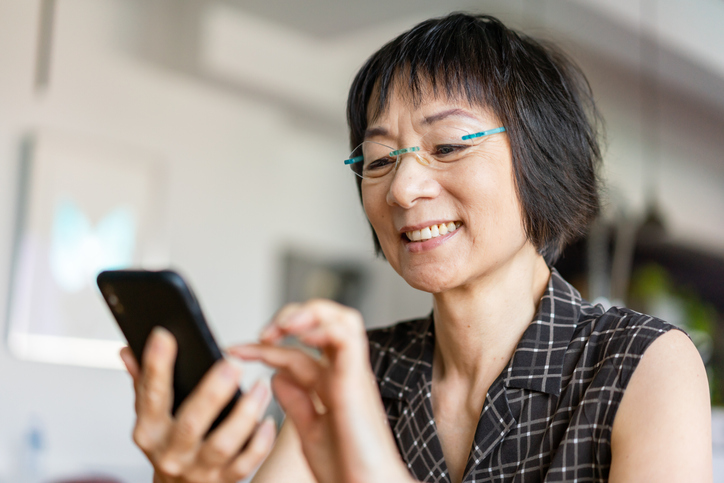 Social media is in a feel-good frenzy over watching older influencers, aka granfluencers, talk about being trendsetters, aging, cooking, fashion, doting over their grandchildren and more – and we're loving every minute of it. Some brands are too, The New York Times reported.
The context 
The article explains:

 

TikTok is gaining traction with older users, so brands are following them there, said Mae Karwowski, founder of Obviously, an influencer marketing agency that connects companies with content creators. Her agency works with Amazon and others to find TikTok influencers over 55.

 

 "Older influencers have popped in popularity recently," Ms. Karwowski said. Over the past year to 18 months, she added, "it's really been accelerating‌." 

 
The article adds that brands typically seek creators with low followers like 5,000 because they give "an authentic feel."
It's giving grandma era
Some of these golden-haired gals and guys were born during the Silent Generation, but they've got a lot to say on social media platforms. People are craving this type of content. A quick Twitter and TikTok search will show that people are craving this kind of content. A popular term #grandmaera is where younger people participate in typically perceived "older" activities like gardening, knitting, baking bread (the pandemic taught us that) and more.
It's no surprise that brands are partnering with senior influencers who have a huge following. From tens of thousands to millions of followers – these seniors like Jenny Krupa, its_j_dog, partnered with Paramount Pictures for a TikTok advertisement promoting 80 for Brady. In a hilarious video, she plays bingo with a neighbor, watches the movie and winds up "arrested." This wild scene promos the movie perfectly.
Popular influencer Lynn Yamada Davis aka "Grilling Grandma" is also a hit as she grills everything from smoked brisket to trying pastries during a Forbes women's summit.
Why it matters: Kevin Creusy, Upfluence co-chief executive, said in the New York Times article that since April, his influencer market platform featured just 2,700 people 60 and up -– and only 174 had TikTok.
TikTok is a popular platform of choice for seniors, Creusy notes, due to its almighty algorithm that serves up content based on what they watch, not who they follow.
"It removed a barrier between creators and viewers," Creusy said in the article. This matters for brands because they could consider using TikTok to promote their products.
Tan and other influencers are a natural fit for brands looking to go beyond the typical when searching for content creators. Using granfluencers simply works because so many people on social media (me included) get a nostalgic feel when watching these elders share wisdom or posts from influencers like baddiewinkle that might make even you blush.
Their vibes can imbue feelings of trust with the public, a sense of wisdom given their age, an overall feeling of wholesomeness and they're just simply fan favorites.
Consider using a granfluencer when you're looking for your next brand. Choose a senior citizen whose content reflects your brand's image and tone. What's not to love about them?
Top Headlines:
Sherri Kolade is a writer at Ragan Communications. When she is not with her family, she enjoys watching Alfred Hitchcock-style films, reading and building an authentically curated life that includes more than occasionally finding something deliciously fried. Follow her on LinkedIn. Have a great PR story idea? Email her at sherrik@ragan.com. 
COMMENT