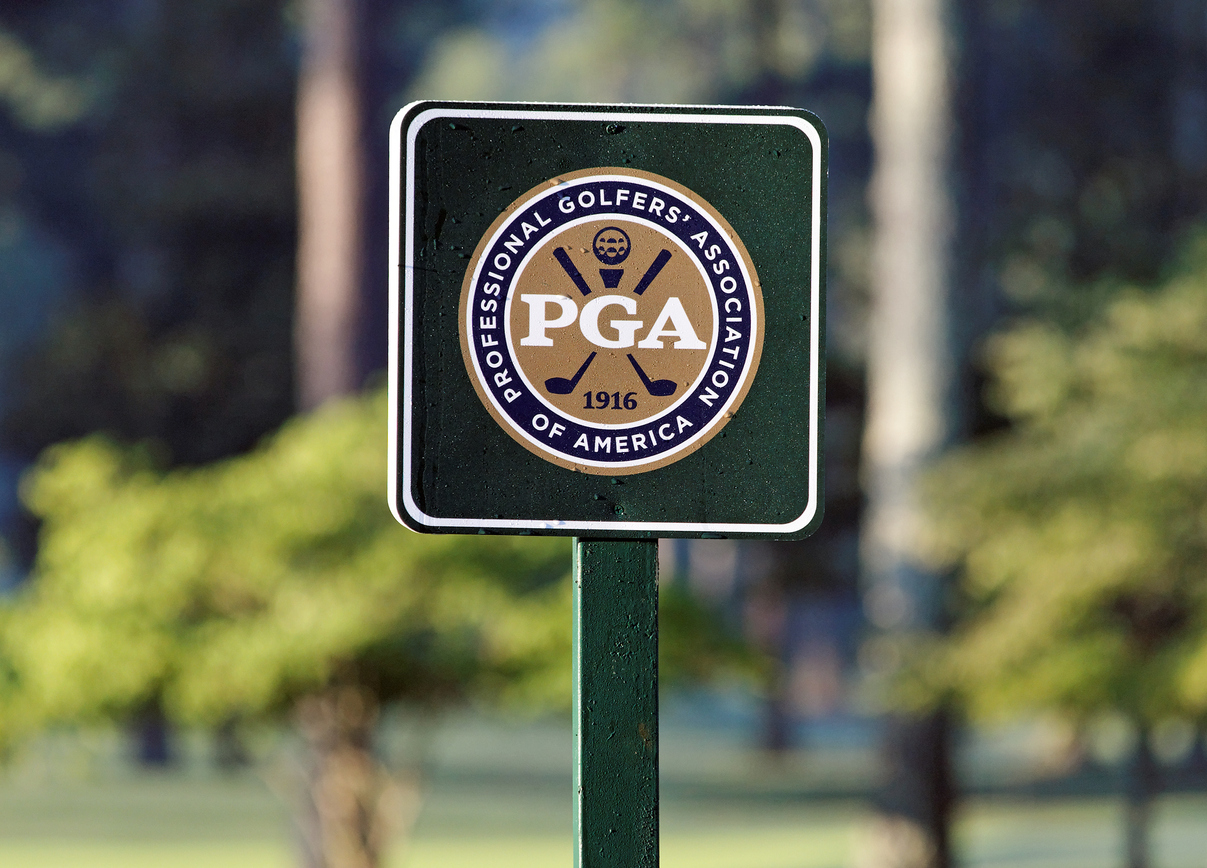 The PGA Tour, the world's preeminent golf league, will merge with LIV Golf, a breakaway league funded by vast sums of Saudi cash, CNBC reported.
This comes after years of acrimony between the two tours, with LIV backing up metaphorical dump trucks of cash to lure players. The PGA wrote in one lawsuit that the rival league was using "LIV Players and the game of golf to sportswash the recent history of Saudi atrocities," according to CNBC's reporting.
Saudi Arabia, of course, has a dismal history of human rights that includes mass beheadings, the brutal murder of journalist Jamal Khashoggi, and repression of women and LGBTQ+ people.
The response
It appears that the PGA made little to no effort to communicate this move internally before it was announced externally — even among its biggest players. ESPN reported that even legends like Tiger Woods and Rory McIlroy didn't get a heads up before it went public on social media.
During an angry player meeting Tuesday night at the site of the PGA's RBC Canadian Open, players upbraided tour commissioner Jay Monahan, demanding new leadership and calling Monahan a hypocrite, ESPN reported.
"He said, 'Yeah.' He took it, for sure," recalled Australian Golfer Geoff Ogilvy.
During an earlier press conference Tuesday, Monahan addressed the hypocrisy accusations head on, ESPN said.
"Anytime I said anything, I said it with the information that I had at that moment, and I said it based on someone that's trying to compete for the PGA Tour and our players. I accept those criticisms, but circumstances do change. I think that in looking at the big picture and looking at it this way, that's what got us to this point."
It is unclear what circumstances changed after Monahan discussed Saudi ties to the 9/11 terrorist attacks just a year ago.
U.S. lawmakers are also taking a critical eye to the merger. Senator Chris Murphy, a Democrat from Connecticut, joined the hypocrisy chorus.
https://twitter.com/ChrisMurphyCT/status/1666111578242990080
Meanwhile, Oregon's Senator Ron Wyden urged U.S. officials to consider the power the move would give to the foreign government, raising echoes of similar concerns over TikTok with China.
https://twitter.com/RonWyden/status/1666161177955639298
The positive response
Not everyone was angry about the move. Yahoo Sports notes that, "From a pure golf perspective, this is nothing but good news," as the sport's biggest players will face off once again.
Jack Nicklaus, one of the greatest golfers to play the game, also reacted favorably, the Palm Beach Post reported, calling it "good for the game of golf."
Why it matters
There are times when any organization might merge or otherwise ally with a former rival. That's just business. There might have been harsh words between the two groups over who had the better products, pricing or service.
But rarely are the arguments about such weighty questions of ethics.
Monahan and the tour have been unequivocal in the past about their opposition to LIV on human rights grounds. Monahan's weak statement about "changing circumstances" does not explain what changed, other than that they accepted the cash the Saudis spread freely.
Additionally, their failure to tell their biggest asset — the players — before the move was announced may ripple into the future of the merged league. Golfers were at the center of a tense bidding war, with some turning down eye-popping paydays to stay with the PGA over LIV. Now those choices are rendered moot, and they didn't even get a courtesy text ahead of time. These high-profile stakeholders are certainly proving now that the internal always becomes external. Rather than being advocates for the new league, they're shocked, hurt and processing in public.
The new league has a lot on its plate as it juggles placating players, dealing with a skeptical U.S. government and finding out if fans care about its ties to the Saudi regime.
Editor's News Picks
Hundreds of people, many of them children, swam in Detroit's Belle Isle Beach despite its closure due to E.coli contamination. According to a TikTok from a local reporter, the news was communicated via tiny, printed signs reading simply "beach closed" with no explanation why — a clear public health failure that put many at risk.
Chris Licht is out as CNN chairman after just 13 months. The New York Times described his tenure as "chaotic" and "marked by one controversy after another."
The Wall Street Journal reports that Instagram's algorithms designed to build community have been leading pedophiles to child pornography — or even in-person "meet-ups." This violates both Meta policy and federal law. Meta says it is taking action.
Allison Carter is executive editor of PR Daily. Follow her on Twitter or LinkedIn.
COMMENT