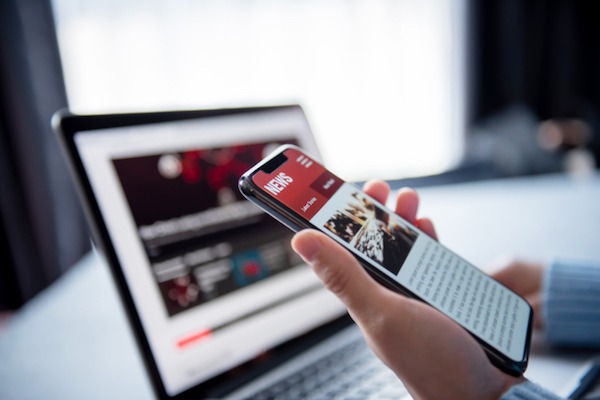 GQ is under fire.
Jason Bailey, a freelance writer, recently wrote a GQ.com piece that was critical of Warner Bros. Discovery CEO David Zaslav, which was taken down shortly after it was posted, Variety reported. Zaslav's camp was unhappy with the article and contacted GQ Editor-In-Chief Will Welch, leading to the removal. A GQ rep said that the initial article "was not properly edited" before it went live.
The piece described Zaslav in the headline as "public enemy number one in Hollywood."
A friendlier, more neutral version was then posted with a separate URL, per Variety. The writer asked for his byline to be removed from that story. Afterward, GQ opted to remove the story. GQ said that they regretted their "editorial error that led to a story being published before it was ready."
"Journalistic best practices dictate that stories never just disappear," Variety added.
The conflict of interest is heavy with this. Welch is producing a Warner Bros. movie called "The Great Chinese Art Heist." Welch and another editor were heavily involved in the decision to remove the stories.
Why it matters: Welch was not fully transparent about his involvement with WB to the GQ audience. Beyond transparency, basic journalistic ethics dictate that he should have removed himself from the decision-making process if he had a conflict of interest, which he appears to have. While a Warner Bros. Discovery rep says that "no one at the corporate level was aware of Welch's ties to the movie studio," audiences still feel like someone is pulling the wool over their eyes. Transparency and integrity are essential to your brand. Without it, there's not much else — especially in journalism.
If there were legitimate errors in the story, of course, they should be addressed. But that should be done in the open, via detailed editor's notes describing what changed. That's journalistic best practice for a reason: It inspires confidence in readers that even when you make a mistake, you'll own it and make it right.
Additionally, this presents a PR problem for Zaslav, who is already facing a number of image problems, including his role in the writer's strike and his decisions surrounding former CNN head Chris Licht. It all adds up to make an extremely powerful man look thin-skinned and insecure, and removing the article is a prime example of the Streisand Effect in action.
If your boss ever asks you to "get an article taken down," remind them of this incident.
Editor's Daily Reads:
Only hours into the July 5 debut of Meta's Threads Twitter attorney Alex Spiro sent Meta owner Mark Zuckerberg a letter threatening a lawsuit, Semafor reported. The letter says that Meta "has engaged in systematic, willful, and unlawful misappropriation of Twitter's trade secrets and other intellectual property" in relation to Threads. Other complaints in the letter stem from Zuckerberg allegedly hiring former Twitter employees who have Twitter's trade information and "highly confidential information." The letter also wants Meta to stop using Twitter trade secrets or other information. Musk said in a July 6 tweet that "competition is fine, cheating is not." Meta's Communications Director Andy Stone told Semafor that Twitter's accusations are baseless. "No one on the Threads engineering team is a former Twitter employee – that's just not a thing," Stone said.
A Subway franchise in Rincon, Georgia is in hot water after someone posted a picture of its outdoor sign that said, "Our subs don't implode." The sign was in reference to the Titan submersible imploding deep underwater and killing five passengers.  "We have been in contact with the franchise about this matter and made it clear that this kind of comment has no place in our business," a Subway spokesperson told TODAY.com. "The sign has since been removed." Subway's response to the franchise was swift and appropriate. Helping franchisees communicate messages about their products respectfully without being insensitive goes a long way.
The U.S. Space Force is searching for its identity. Now three years old, the Space Force is the misunderstood sixth branch of the U.S. Armed Forces. "Its culture and identity are still being molded, as its leaders push to set the department apart" from other U.S. Armed Forces according to The Washington Post. The U.S. Space Force has a blank slate to create what identity they want while they are ironing out their priorities and duties. There are endless opportunities for this brand to shine in and out of this world in terms of creativity.
Sherri Kolade is a writer at Ragan Communications. When she is not with her family, she enjoys watching Alfred Hitchcock-style films, reading and building an authentically curated life that includes more than occasionally finding something deliciously fried. Follow her on LinkedIn. Have a great PR story idea? Email her at sherrik@ragan.com. 
COMMENT