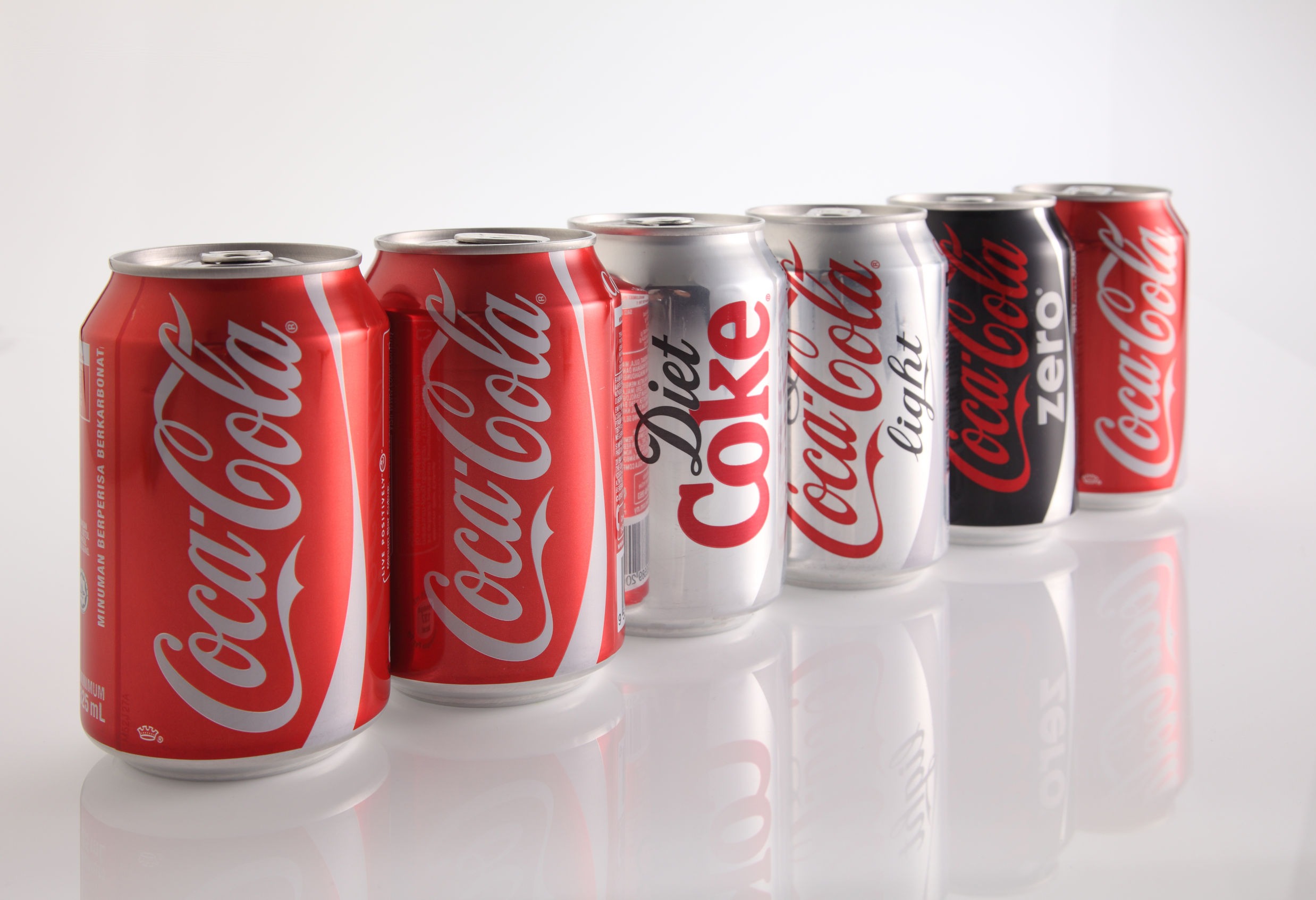 In 1974, the Food and Drug Administration approved aspartame. Decades later a continual battle has lingered over brands' use of the artificial sweetener, The New York Times reported.
From sugar-free gums and energy drinks to diet colas, aspartame is heavily used across food and beverage companies with thousands of these products enticing people to consume without the extra sugar.
"One of the benefits of aspartame is that it's been made for so long that manufacturers have really refined the costs and processing of it so well and they get a superior product," Glenn Roy, a Vassar College adjunct organic chemistry professor, said in the article.
The World Health Organization's cancer research arm announced last week that aspartame sweetener is a "possible carcinogen," yet said it's safe to consume at certain levels. However, despite alarmist headlines, the Food and Drug Administration also affirmed that aspartame is safe. A second W.H.O. committee said that a 150-pound person would have to drink over a dozen cans of Diet Coke daily to be at any potential risk.
Why it matters: This isn't the first time aspartame's use seemed in doubt — but after briefly removing the sweetener, Diet Pepsi switched back as drinkers recoiled from the taste. That lesson seems to be resonating today, as both soda giants seem set to stand firm on their recipes.
"The big beverage companies have been doing contingency planning for months, experimenting with different sweeteners, with a goal of having the taste and quality of the diet beverages being as consistent as possible with existing products," Garrett Nelson, a CFRA Research analyst, said.
Last week, PepsiCo's Chief Financial Officer Hugh F. Johnston spoke on Bloomberg Markets and said he did not anticipate a huge consumer response to aspartame.
"I do believe that, in fact, this is not going to be a significant issue with consumers based on just the preponderance of evidence that suggests aspartame is safe," Johnston said.
Coca-Cola responded with a statement on the company's website: "We are not planning to change our recipes containing this ingredient. The Coca‑Cola Company has been a leader in providing consumers with a wide variety of beverage choices … we will continue to focus on this mission."
While the WHO's warning sounds dire, the actual nuances are more complex. The soda companies are working not to overcorrect based on a splashy-sounding warning. They also have been preparing for this eventuality for some time — they planned for the crisis and were ready with statements. Now comes listening and seeing how customers respond. People will ultimately vote with their wallets. But never underestimate the loyalty of a diet soda fan.
Editor Top Picks:
A Morning Consult report showed U.S. adults have varying trust levels for AI companies "to do what is right." Thirty-eight percent of adults trust companies to do what's right; 26% don't know or don't have an opinion and 36% don't trust these companies. Democrats were more likely to trust the companies (47%) compared to Republicans (32%). There's time for AI organizations to build that trust before government regulations come in — but they need to act now.
Elon Musk tweeted over the weekend that Twitter is still negative with its cash flow because of a 50% drop in advertising coupled with massive debt. "Need to reach positive cash flow before we have the luxury of anything else," Musk said. Since taking over last fall, Musk tried to make good on his guarantees with advertisers that his leadership would not be detrimental to the platform. Yet issues persist and Threads' debut didn't help things either.
TikTok users are in love with a viral filter that lets people see how they will theoretically look as they age. "Experts say each time people share their altered faces, Americans reveal their particular obsession with youthfulness and deep-seated fears about aging," according to Washington Post. Even Kylie Jenner got in on the fun. "Sometimes when people are scared of something, they are drawn to it," Brandeis University Professor Sarah Lamb said in the article.
Sherri Kolade is a writer at Ragan Communications. When she is not with her family, she enjoys watching Alfred Hitchcock-style films, reading and building an authentically curated life that includes more than occasionally finding something deliciously fried. Follow her on LinkedIn. Have a great PR story idea? Email her at sherrik@ragan.com. 
COMMENT