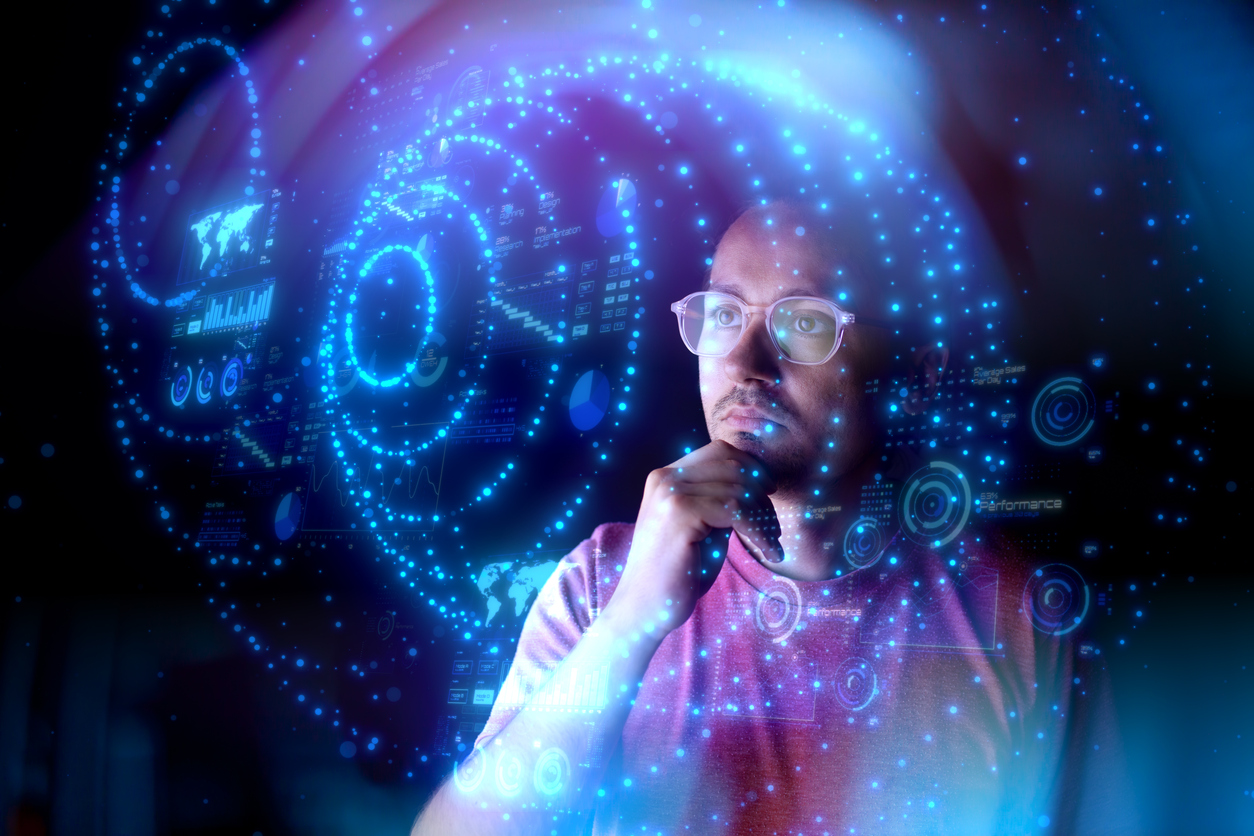 Buckle up for 2024: the upcoming American election year will be a rocky one as AI-fueled mis- and disinformation gear up. And this time there are even fewer safeguards in place, CNN reported.
In June, Florida Gov. Ron DeSantis' presidential campaign posted reportedly AI-generated images that showed Donald Trump giving Dr. Anthony Fauci a hug, CNN reported.
"The images, which appeared designed to criticize Trump for not firing the nation's top infectious disease specialist, were tricky to spot: they were shown alongside real images of the pair and with a text overlay saying, 'real life Trump,'" CNN reported.
Twitter, facing its own challenges, was slow to respond but eventually placed a community note on the post to highlight the misinformation. Without real guardrails in place for AI technology, misinformation and disinformation are going to be rampant.
In addition to the absence of AI regulations, problems abound for social media companies, like Twitter, which have undergone significant layoffs to their content moderation teams. That means misinformation might not be taken down right away.
"I'm not confident in even their ability to deal with the old types of threats," Psychology of Technology Institute AI Researcher and Ethics Adviser David Evan Harris told CNN. "And now there are new threats."
Why it matters: Disinformation and misinformation are nothing new on social media. Yet, even beyond politics, in the age of AI, brands have to be even more nimble and observant of threats. You don't want to miss a fake story or AI-generated image that hurts your reputation and credibility. That could cause chaos and spell serious trouble.
Make sure you're being proactive with social listening and monitoring to catch threats as early as possible. You may not be able to rely on the social networks themselves for timely help, but you can foster your own game plan and response to counter the misinformation.
And of course, pre-planning is key. Anticipate misinformation. What areas is your organization most vulnerable to? Start creating talking points to counter social media lies and have them ready, just in case.
Editor Top Picks:
Interior Secretary Deb Haaland is the first Native individual to be represented as the United States Secretary of the Interior. She is in charge of a department that is responsible for one-fifth of land in the country. Haaland keeps close to her Indigenous traditions like wearing Native jewelry and keeping her hair long. "Representation matters, not only representation mattering for Indigenous people, but also for people who are just everyday Americans," Haaland told The Washington Post. Representation is essential and when done authentically can create big impacts with stakeholders who feel seen and heard.
A Morning Consult survey found that a large segment of U.S. adults (60%) are aware of "woke" companies and 36% think positively of a company described as such. An almost identical number (35%) have negative views of the same companies. "If there's one learning that has been reiterated these past several months, it's that when brands take a position and then backtrack on it in the face of scrutiny from a small group of consumers, they risk appearing disingenuous and angering all parties, including larger consumer groups and employees," Lauren Gray, Edelman's crisis and reputation risk senior VP, said.
Disney World is facing a dip in attendance. Disney CEO Bob Iger told CNBC that Disney World's most recent drop in visitors is due to multiple factors. "Florida opened up early during Covid and created huge demand and didn't have competition because there were a number of other places, states that were not open yet," Iger said. "So if you look at the numbers in Florida in 2023, or just recently versus 2022, where not as much was open and Florida was the only thing, the only game in town. There's a lot more competition today."
Sherri Kolade is a writer at Ragan Communications. When she is not with her family, she enjoys watching Alfred Hitchcock-style films, reading and building an authentically curated life that includes more than occasionally finding something deliciously fried. Follow her on LinkedIn. Have a great PR story idea? Email her at sherrik@ragan.com. 
COMMENT