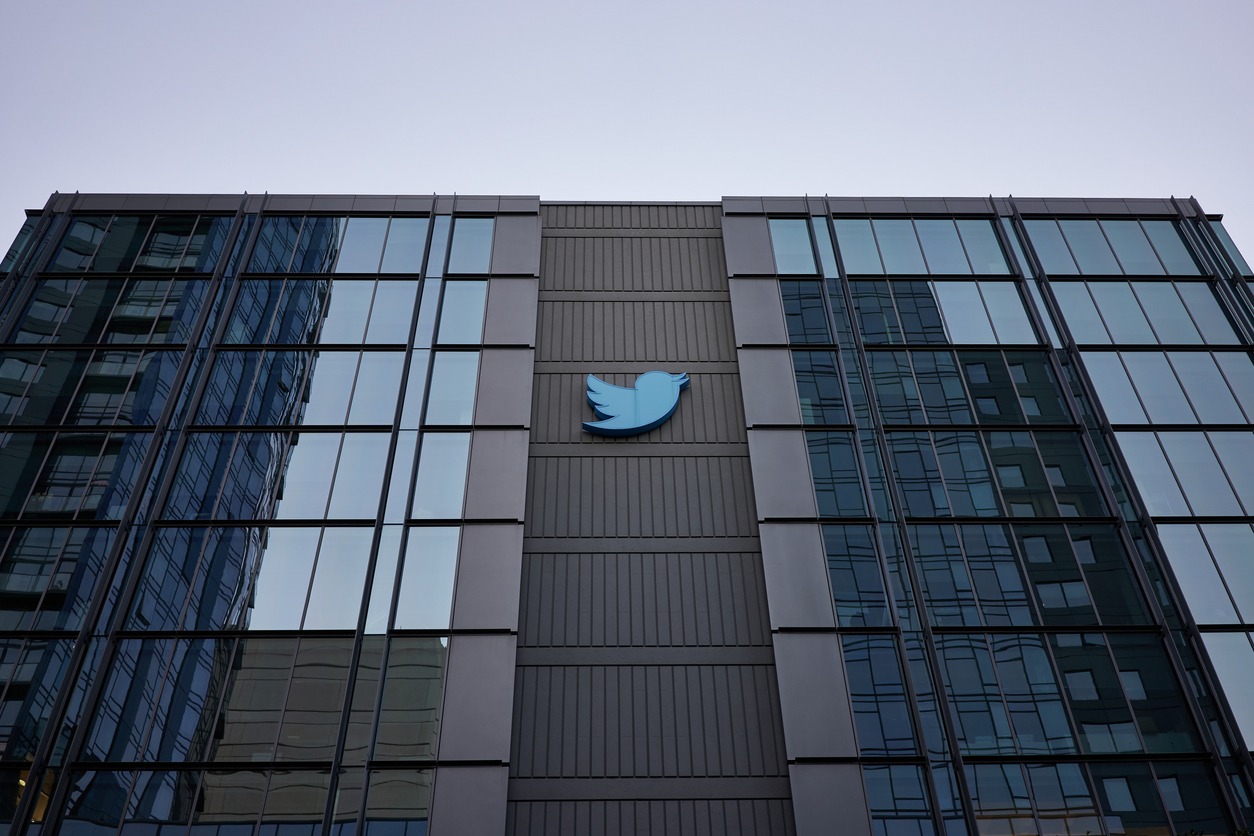 Elon Musk changed Twitter's iconic blue bird logo to an X, the New York Times reported. But that's far from the only change for what was once a simple social media app.
The newly dubbed "everything app" is intended to be much more than a social media platform. It plans to include payment services and instant messaging – more along the lines of WeChat, a Chinese app, according to the New York Times.
Musk has had plans in the works to change Twitter to X for some time now.
"Sorry it took so long," he said during a weekend Twitter Spaces, NYT reported.
Twitter Chief Executive Linda Yaccarino tweeted Sunday that people have pushed Twitter to be better.
"To dream bigger, to innovate faster, and to fulfill our great potential. X will do that and more," she posted adding that there are no limits now. "We've already started to see X take shape over the past 8 months through our rapid feature launches, but we're just getting started."
Why it matters: You simply can't be everything to everybody. It's evident that Twitter's facing an existential identity crisis. They are no longer just a communications platform to connect with others over tweets and inside jokes with your virtual friends. It's not even a practical place to engage in deeper discussions anymore. Want to communicate about your brand and connect with followers? Good luck. For a long time, Twitter was the platform where cool things were happening. Now, their focus to try to be everything at once dims their platform's mission and makes them forget about what made them a household name in the first place.
Musk tweeted on Sunday that the X logo is "to embody the imperfections in us all that make us unique."
The X rebrand seems to be the opposite of that goal as it created just another sterile, bland logo that doesn't embody anything to anyone (think Max to HBO Max). It also jettisons more than a decade of brand equity and seems likely to kill the well-known phrases: tweet and retweet.
It's time now to start thinking about jumping ship from this platform for your brand. Consider finding a new platform that resonates more with your brand and make the switch. It's not going to be easy but look into it now before you are stuck wondering where everyone, including your audience, went.
Editor's Top Picks:
David Letterman was seen wearing an apron at an Iowa Hy-Vee grocery store during a recent "shift." "You never know who you'll bump into while shopping the aisles at Hy-Vee," a Facebook photo caption read. Letterman was in the state last weekend attending the Hy-Vee INDYCAR Race at the grocery store before the event. Letterman and his Rahal Letterman Lanigan Racing team co-own No. 45 race car, driven by Christian Lundgaard. It was a fun, playful photo op that helped drive attention to the race using Letterman's star power, that far outstrips most drivers in the series.
The "Barbie" movie has garnered a very warm reception from fans in the U.S. who shelled out about $155 million this past weekend to catch the movie. Retailers have also gotten in on the pinkalicious fun as brands have debuted scores of Barbie-themed merchandise from toothbrushes to home goods. "UBS Executive Director Arpiné Kocharyan said that the movie's release would possibly give the franchise an "overall halo effect," with a bigger chance in products for consumers, given the film's older audience reach, according to Reuters.
OpenAI's Trust and Safety Leader Dave Willner announced his plans to depart from his job, which he's held since February 2022. In a LinkedIn post, Willner said he is leaving as an employee and moving into an advisory role. "I'm proud of everything our team has accomplished in my time at OpenAI, and while my job there was one of the coolest and most interesting jobs it's possible to have today, it had also grown dramatically in its scope and scale since I first joined," Willner said. Willner's departure takes place as the company's ChatGPT AI chatbot is at a pivotal juncture. Lawmakers, regulators and others have safety and privacy concerns and want answers from OpenAI about solving these mounting issues.
Sherri Kolade is a writer at Ragan Communications. When she is not with her family, she enjoys watching Alfred Hitchcock-style films, reading and building an authentically curated life that includes more than occasionally finding something deliciously fried. Follow her on LinkedIn. Have a great PR story idea? Email her at sherrik@ragan.com. 
COMMENT