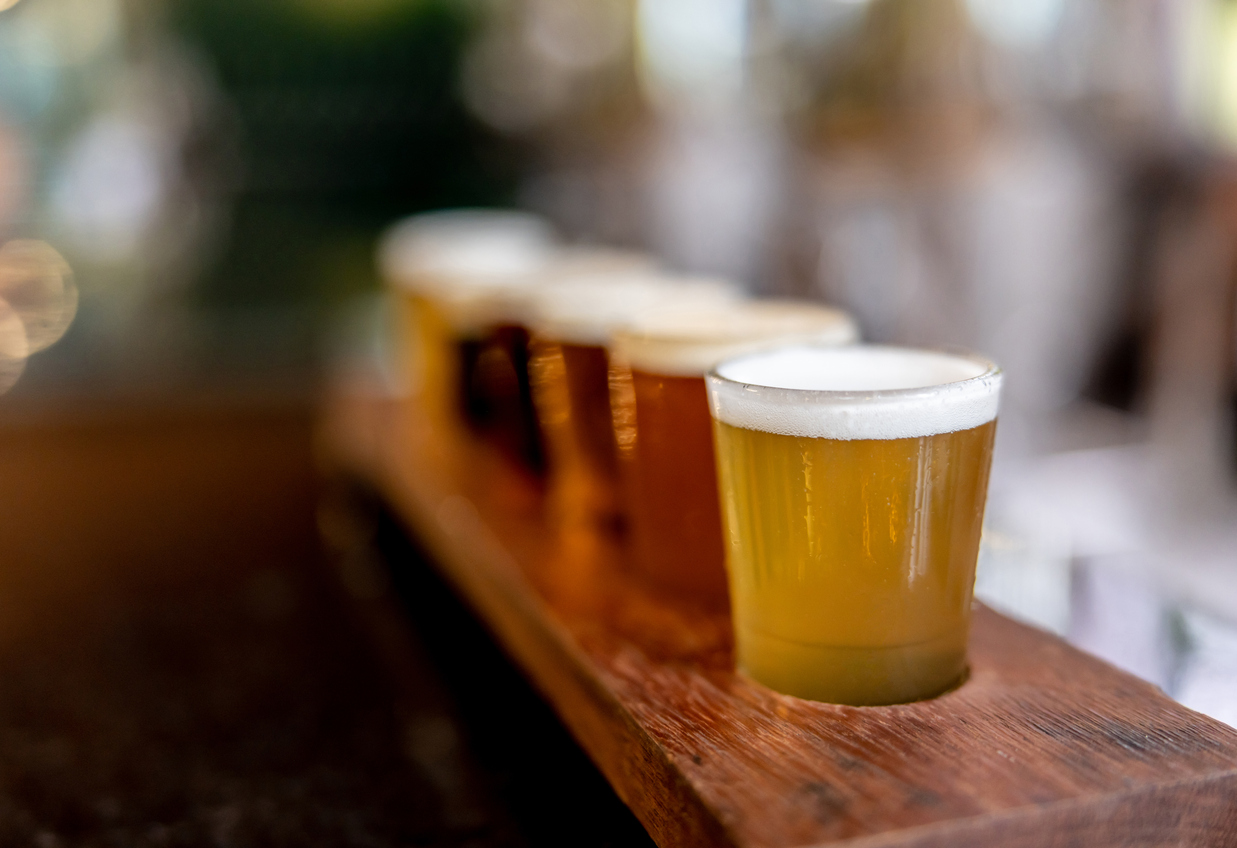 Mexican beer Modelo is currently the king of beer in America with no signs of slowing down, the New York Times reported.
As Americans consume less beer than before, the beer they do drink is costlier as consumers want more imports and craft beers, such as Modelo, or hard seltzers and canned cocktails, the New York Times reported.
Constellation Brands, Modelo's owner, has reported an 11% sales uptick and a 7.5% hike in shipments this spring, according to the Times.
Constellation Brands CEO Bill Newlands told investors that the beer's dominance happened "sooner than we anticipated," the Times reported.
Younger drinkers have more adventurous, expensive tastes than older generations, Nadine Sarwat, beverage analyst at Bernstein Autonomous, told the Times.
"You don't like to drink what your parents drink," Sarwat said.
In addition to a larger Hispanic base in America, Mexican products also are culturally appealing to non-Hispanic consumers, Sarwat said.
Modelo debuted its first English-language advertisement in 2016 and partnered with basketball player Damian Lillard. The brand showcased itself as having a "fighting spirit" and in the years since, it's carefully continued to craft its identity.
"Since then, Constellation has sought to position Modelo as a game-day beer," according to the New York Times.
In 2017, Modelo was the Ultimate Fighting Championship sponsor. Modelo marketing leaders pushed to ensure that this beer has a separate identity from its sister brand, Corona, which is more geared toward drinking "on the beach with friends," per the Times.
Why it matters: Modelo is not a stranger to gaining new customers while keeping true to its original consumer. Since Constellation acquired Modelo a decade ago, marketing the beer brand has "been a balancing act of maintaining its authenticity to its Hispanic base while inviting new consumers," Jim Sabia, Constellation's executive vice president and president, Beer Division, told the Times.
Modelo's authentic beer brand identity is growing by leaps and bounds as Modelo taps into a growing consumer base at the right time without being disconnected from its roots. The beer brand's game-day persona continues to attract consumers who want something that resonates with them and their drinking style.
Last month, Modelo dethroned Bud Light as the No. 1 beer in the country. Bud Light's been on a downward trend since its promotional failure with transgender influencer Dylan Mulvaney this past spring. Modelo, unlike Bud Light, is taking its customer base along with them on this journey of attracting even more thirsty customers who want something new.
Beyond Bud Light's fiasco, Modelo has been poised to take over and made sure it was ready when its time came by promoting the brand to other drinkers and wooing them, and their tastebuds, in the process.
"It takes a lot of time to truly find the essence of these brands," Sabia said in the article. "When we finally get it, we stick with it."
Other brands, take note of what to do when trying to get more consumers and stakeholders on your side while not alienating the ones who fell in love with you first. Modelo didn't abandon its core while attracting new customers and their marketing efforts prevailed.
PR pros, when you branch out to find more customers, keep your mission and core values aligned. Not everyone is going to accept your brand and that's OK. Discover what authentic marketing techniques work and you'll find the right ones who are for you. Cheers to the process!
Editor's Top Picks:
As the writers' and actors' strikes continue in Hollywood, publicists are going through a rocky period. As actors are forbidden from doing interviews and other promos, a number have paused their relationship with their publicists. Due to this, some PR agencies have seen plunging revenue. "I am just barely covering my overhead, and that's while not paying myself, because I do not want to lay off one person," a boutique PR firm owner told The Hollywood Reporter. "In the meantime, we are desperately trying to sign new sorts of clients to bring in some business." It's a sobering reminder that while specialization can make you better at what you do, it also carries risks during industry turmoil. Good luck to our colleagues in publicity.
Lyft CEO David Risher is making many moves to improve the company. He's made rides cheaper, slashed hundreds of jobs and, unpopularly, made employees return to work in person. "All those things were challenging," Risher told The Wall Street Journal. He also attempts to boost the brand internally and externally. He publicized his email address and answered over 1,000 emails – primarily from drivers. He also occasionally works as a Lyft driver. Not everyone agrees with him and his tactics, though he still seems to be trying to be more approachable and appear more down to earth. Will it work in the long run and help his image? We'll have to see.
Do you want to smell a slice of pizza with that Xbox game? Four people might soon enough be able to obtain one if they win the world's first pizza-scented Xbox controller. The four controllers are a marketing element for the "Teenage Mutant Ninja Turtles: Mutant Mayhem" movie. To win one as a sweepstakes prize, participants can enter by retweeting a post to the Xbox Game Pass Twitter "X" account.
Sherri Kolade is a writer at Ragan Communications. When she is not with her family, she enjoys watching Alfred Hitchcock-style films, reading and building an authentically curated life that includes more than occasionally finding something deliciously fried. Follow her on LinkedIn. Have a great PR story idea? Email her at sherrik@ragan.com. 
COMMENT