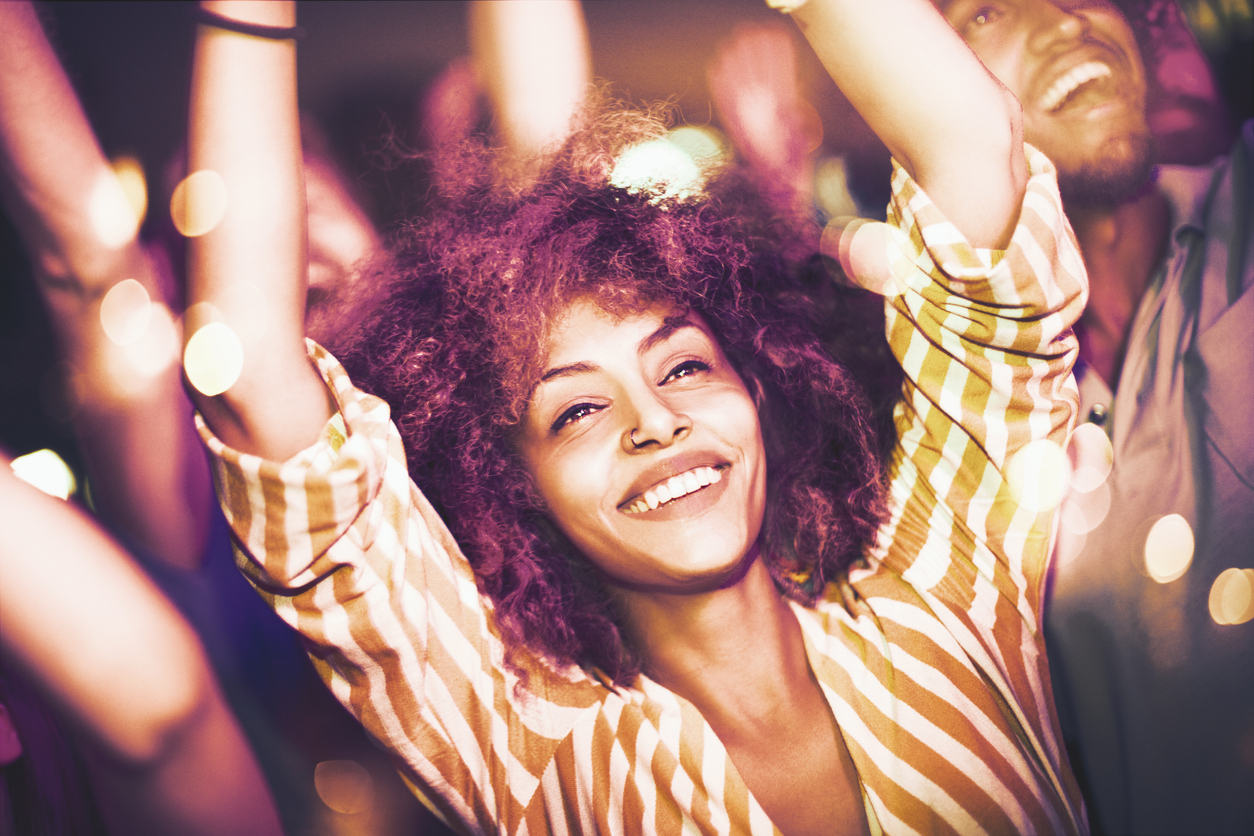 Every year, tens of thousands of people flock to the Essence Festival to take part in festivities that celebrate all things Black culture. Attendees visit elaborate hair shows to get tips, go to concerts to unwind, listen to empowering panel discussions and simply connect at the multiday event, The Washington Post reported.
"Essence Festival is like the Wakanda for Black women," content creator Kortlynn Jenae' told the Post.
Huge lifestyle and beauty brand reps also want to connect with sometimes-overlooked Black audiences and occasionally have trouble doing so. The 29-year-old Essence Festival helps foster those connections, per the Post.
Brands, like hair and skin company SheaMoisture, collaborated with influencers to reach these audiences at the Essence Festival.
During the Essence Festival, in lieu of selling products, SheaMoisture held panels, parties and film screenings that 10 influencers attended.
"When an influencer shares bottles of bath items, curling custard and deep conditioner on display at the festival to their online followers and gushes about the wonderful experience they are having, it generates more authentic and relatable marketing," per the article. "Brands hope that will later turn into more sales traffic."
Blake Newby, a TikTok star, told the Post that "when a Black creator says 'buy this' or they say 'I learned this,' Black women listen."
@missandrealewis

When I think of Essence Fest I think of a girls trip and what better way to do it then with my girls and one of favorite brands @SheaMoisture We came, we saw and we conquered NOLA! Every day was an adventure as we bonded over food, culture, our hair, and everything Black! A Great Day in Harlem pop up was the perfect destination giving you a little slice of hip hop and New York culture in the middle of the New Orleans heat. And getting the chance to talk about @blackbeautyeffect while getting my hair done by @lacyredway on stage felt like I was living my Black girl magic dreams! Thanks to my girls Sarah, Daisha and Yvette for your sisterhood and thanks to @sheamoisture for making this Essence Fest so special! #agreatdaywithshea #sheamoisturepartner
Why it matters: More brands like SheaMoisture are joining forces with influencers to spread their messages to audiences directly. Reaching these new stakeholders with popular influencers can help bridge gaps between new audiences and eager brands looking to meet them in unique places and spaces.
"It's not that we've walked away from traditional celebrities, but we have had to supplement in order to be able to reach a Gen Z audience," Taydra Mitchell Jackson, SheaMoisture's chief marketing officer, told the Post. "We used to make a ton of money offering people products by drawing them in using celebrities. Today, brands are bringing consumers and influencers in through curated experiences."
Brands should consider alternative forms of connecting with their audience beyond standard advertising practices. They should look for influencers they could use to connect with the public. Or develop a marketing strategy that casts a broader net for wider audience reach. They should find unconventional pathways and techniques to meet people right where they are.
Editor's Top Picks:
Pop-Tarts and Crocs partnered up to debut limited-edition Croc-Tarts. A Pop-Tarts Croc-Tarts Kit includes a pair of Crocs Classic Clogs, which feature Pop-Tarts-inspired charms along with a box of Unfrosted Strawberry Pop-Tarts featuring edible Crocs-shaped candy charms for the pastry. Fans could enter to win to purchase the limited-edition kit at croc-tarts.com. "Our latest ingenious collab further lets fans get creative and express themselves while challenging the idea of where Pop-Tarts can show up," Heidi Ray, Pop-Tarts' senior director of marketing, said in a press release. Find unique ways to collaborate with other brands to cross-promote and reach newer audiences.
Even the Pope wants people to be responsible when using AI. Pope Francis recently warned of its dangers in a Tuesday statement, describing it as possibly "disruptive." He said that there is a potential threat of bias due to AI's algorithms and the public should take heed, "so that a logic of violence and discrimination does not take root in the production and use of such devices, at the expense of the most fragile and excluded," CNN reported. Many have sounded the alarm on AI biases that could impact the user's perception of facts. Continue to use it judiciously and fact-check your work and look for any overt or covert biases.
Nickelodeon and CBS Sports joined forces for an inaugural, upcoming Super Bowl alternate telecast featuring a "NICK-ified" Super Bowl LVIII show that features, of course, slime. On Sunday, Feb. 11, the kid and family-friendly show will include guest reporters, virtual filters and memorable moments on Nickelodeon. "We're thrilled to partner with the NFL to bring the game to the whole family with the first-ever alternate telecast of the Super Bowl," Bob Bakish, president and CEO of Paramount, said in a press release. Always consider out-of-the-box ways to reach new and current stakeholders with memorable partnerships like this one.
Sherri Kolade is a writer at Ragan Communications. When she is not with her family, she enjoys watching Alfred Hitchcock-style films, reading and building an authentically curated life that includes more than occasionally finding something deliciously fried. Follow her on LinkedIn. Have a great PR story idea? Email her at sherrik@ragan.com. 
COMMENT