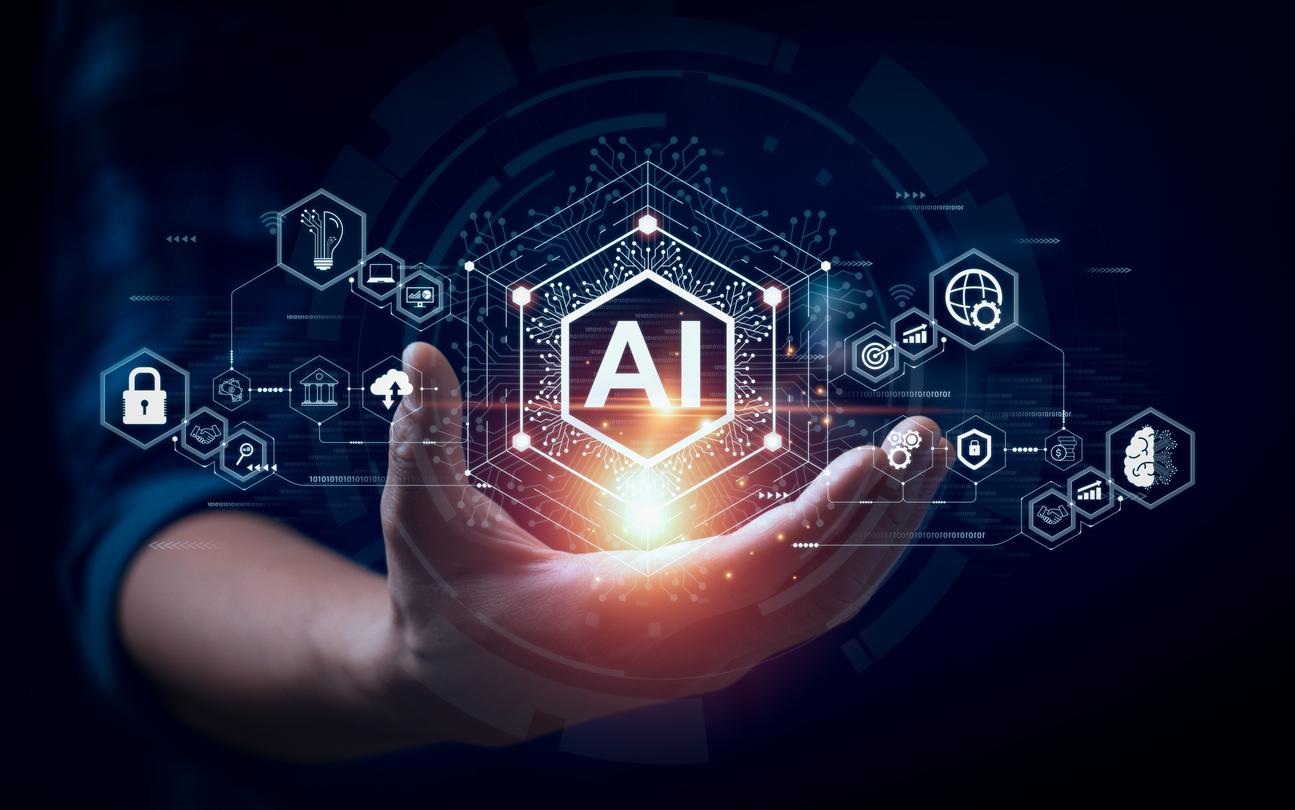 Some companies using artificial intelligence are facing negative public reactions from people concerned about overall job loss and greater technological implications with AI, The Wall Street Journal reported.
"Companies are now left to navigate how they can use the technology without upsetting their existing and potential customers," the Journal reported.
Emory Healthcare Chief Information and Digital Officer Alistair Erskine told WSJ, "If you're not concerned about it, you're going to get burned."
Emory Healthcare said recently that it tested a generative AI tool that sums up recorded doctor and patient conversations and auto-generates electronic health record notes, which are reviewed by doctors. While this is a timesaver, it could also create the perception that AI is directing patient care or working without oversight — which is not the case.
Erskine that the healthcare system would be ready to send out a statement if its AI usage is misinterpreted.
Why it matters: The public opinion of AI is changing at a breakneck pace and brands have to keep up with the times and sentiments as they roll out AI to audiences.
Brands must ensure that they are thoughtful about how they communicate about AI use to their audiences is what counts. Brands need to step up and show their audiences that AI is not a threat to their rights, their privacy or job security in their community. Brands need to also anticipate concerns and get out ahead of them rather than waiting for backlash to roll in.
Negative reactions that companies make surrounding AI are bound to happen but they shouldn't look thoughtless in their behavior around it, Nir Kossovsky, CEO of Steel City Re, told WSJ.
Identifying the risks beforehand, preparing responses and being nimble could be the difference between a successful AI rollout and a PR blow.
Editor's Top Picks:
President Joe Biden went to Maui on Monday to praise the "remarkable resiliency" of residents impacted by wildfires, which killed at least 114 people in early August. Biden said that America would stand with them. "Jill and I are here to grieve with you," Biden said, the Associated Press reported. "The entire country is here for you." Biden was under fire recently for failing to speak on the wildfires during a vacation at his Delaware beach house. Biden wants to be seen as a caring, present president and not aloof or indifferent. This trip might help perceptions.
KCON LA 2023, a recent three-day weekend convention in Los Angeles featured meet-and-greets, dance breaks, concerts and beyond. Around 140,000 fans celebrating K-pop singers came from all across the world to see their favorites up close. The fans ranged in age, race, gender and socioeconomic levels. "The culture of inclusiveness is huge," one fan, 40-year-old Floridian Annya Holston told the AP. K-pop encourages diversity and cultural exchange and is a medium that brings Korean culture to a worldwide audience, per Medium. Audiences who thrive on inclusivity desire brands and bands to have similar values. Focusing on inclusive values and shared purposes can bring diverse stakeholders together for a common cause or celebration.
Meta is cracking down on employees failing to come into the office three times a week. Starting Sept. 5, Meta employees who fail to appear in the office without a valid exemption could be terminated, Fortune reported. "We're committed to distributed work, and we're confident people can make a meaningful impact both from the office and at home," a Meta spokesperson said, per Business Insider. Morale is low for employees who fear being fired and lack a "clear roadmap," Fortune reported. Be clear to stakeholders about where they stand and help them feel valued and heard.
Sherri Kolade is a writer at Ragan Communications. When she is not with her family, she enjoys watching Alfred Hitchcock-style films, reading and building an authentically curated life that includes more than occasionally finding something deliciously fried. Follow her on LinkedIn. Have a great PR story idea? Email her at sherrik@ragan.com. 
COMMENT