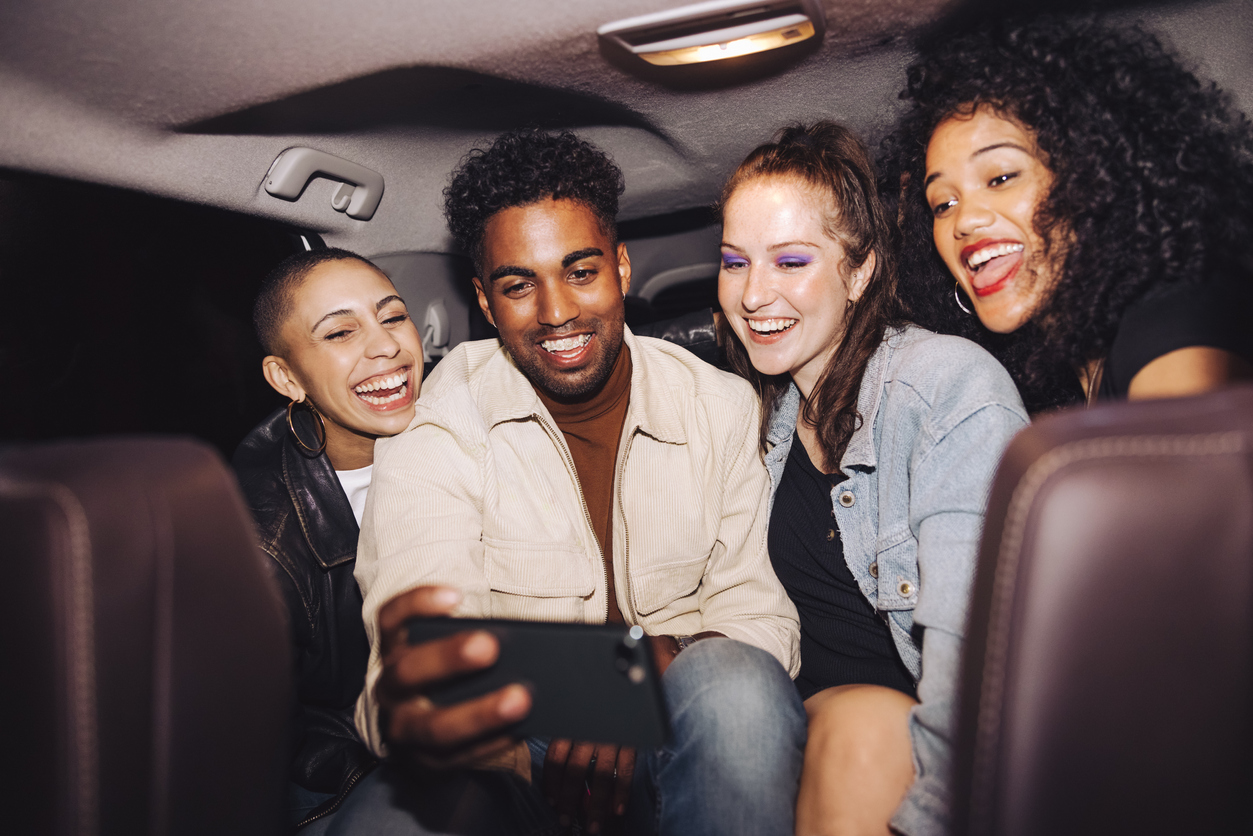 Anheuser-Busch, Uber and Mothers Against Drunk Driving (MADD) launched a "Decide To Ride" campaign across college campuses encouraging sports fans ages 21 and over to plan ahead for sober rides on game days, the brewer giant posted in a press release.
The late August announcement marks the multi-brand effort to prevent drunk driving on football game days in the fall. The initial 2021 launch of "Decide to Ride" did not feature colleges. Since 2022, the coalition garnered partnerships with 22 professional sports teams and five Live Nation venues, per the release. The coalition encouraged people to sign up to its Decide to Ride pledge, with almost 12,000 consumers choosing to redeem Uber ride-share discount codes available through the campaign.
"Anheuser-Busch has been promoting a culture of responsible drinking for over a century, and we know there is still more to be done. The expansion of Decide to Ride to college communities aims to promote alcohol safety where we can create the greatest impact," Anheuser-Busch Chief External Affairs Officer Cesar Vargas said in the release.
Why it matters:
Anheuser-Busch, MADD and Uber extending the "Decide to Ride" campaign to college campuses is an interesting move for Anheuser-Busch, whose brands have been embroiled in PR trouble lately.
While the three are working to expand their territory to connect with colleges to inspire fans to ride responsibly and plan on game days, could the Bud Light parent company score big in connecting with a wider audience base and leaning into Gen Z's affinity for sober culture post-Dylan Mulvaney?
For years, Anheuser-Busch has marketed to 21 and older college students.
Alissa Heinerscheid, former Bud Light VP of marketing, said in March on the "Make Yourself at Home" podcast, that the brand has "been in decline for a really long time."
"If we do not attract young drinkers to come and drink this brand, there will be no future for Bud Light," Heinerscheid said. Now, with nearly $400 million lost in sales, will this outreach be enough to help the beverage giant recoup its losses — and will it strike the right note, coming from a well-known alcohol purveyor?
With the college reach-out efforts still fresh, Anheuser-Busch will have to see if its efforts will pay off alongside Uber and MADD.
Previously, college students of drinking age were left out of the conversation around drunk driving on the principle that marketing to underage drinkers runs afoul of legal and moral principles. But the CDC reports that drivers aged 16 to 20 are 17 times more likely to die in a crash when they've been drinking, and the fact remains that almost half of teens in college will drink before they reach legal age—so this kind of messaging has the potential to literally save lives, and these three organizations form an authoritative phalanx on the matter.
With Uber and MADD still strong, standalone brands, this collab might be the needed boost Anheuser-Busch could use and draw more college students in down the line, winning back some favor and earning respect and attention among new audiences. It is also perhaps noteworthy that the company is trying another tack with these younger consumers—those who were not as put off by Bud Light's clumsy approach to its partnership.
Editor's Top Picks:
X, formerly known as Twitter, could collect even more of your personal data in efforts to beef up verification and advertising, CNN reported. X might collect users' biometric and job history information after X released updated privacy policy disclosures on the change "for safety, security, and identification purposes," per the policy. X Premium accounts will also have a choice to give a government ID and a selfie photo for verification. X wants to be the "everything app," and despite questionable business decisions, these data asks are on-brand, becoming more on par with WeChat and including financial services — hence the need for amplified security features.
Atlanta magazine is seemingly having an identity crisis as its leadership doesn't want it to appear too "woke" in a very Black and queer Southern city, the Washington Post reported. Magazine publisher Sean McGinnis is aiming to tone down political stances in the magazine that appear "progressive," per the Post. Due to this growing issue, three of six full-time editorial staff members resigned; the editor-in-chief will retire later this year, too. "That editorial independence is the bedrock of what we do, and it's why readers trust us," Sam Worley, exiting deputy editor, wrote, the Post reported. The magazine needs to figure out its core messaging purpose and listen to its internal stakeholders or prepare for further potential fallout.
Steve Harwell, founding band member of Smash Mouth, died at 56 years old, the New York Times reported. The late 1990s pop singer's band is well-known for the song "All Star" — featured in the movie "Shrek" — had massive cross-over. "The song was reborn again," Harwell told the Rolling Stone magazine in 2019. Harwell was diagnosed with a heart condition, cardiomyopathy (impacting speech and memory), in 2013. He retired from the band in 2021 after a live show in New York. Harwell, despite some controversies, will be remembered for his former band's brand staying power through his music that is still going down in an ogre-colored history.
Sherri Kolade is a writer at Ragan Communications. When she is not with her family, she enjoys watching Alfred Hitchcock-style films, reading and building an authentically curated life that includes more than occasionally finding something deliciously fried. Follow her on LinkedIn. Have a great PR story idea? Email her at sherrik@ragan.com.
COMMENT