TikTok is a platform that has gained immense popularity in the past few years. It is not just an amazing platform to create videos but it also gives an opportunity to drive downloads and purchases, especially to the younger demographics. Thus, promoting your digital products on this platform can be a great way to increase your reach and engage with a large audience quickly. You can use viral trends, promote your products through ads in a very reasonable amount that suits your budget and can also choose to target the audience you specifically have been looking for. This is an extremely powerful strategy that increases the chances of your product being able to reach potential customers who will be intrigued to find out more about what you offer. Moreover, in today's digital world where people tend to follow influencers greatly, you can build a community and find the right influencers to promote your products which will encourage their followers to buy what you offer.
In the following article, you'll get to know all the essential tips to promote your digital products on Tik Tok, be it through leveraging ads for promotion, showcasing what makes your products stand out through videos, and all about influencer marketing. Let's wait no more and get started!
Tik Tok has a massive user network which is why it has become a powerful platform to advertise. For effective promotion, you need to have a clear understanding of Tik Tok ads, e.g. their types and importance. You also need to know how can you set up and run a campaign and create engaging content all at the same time.
The first step to effective promotion is to know the type of Advertisement you want to opt for e.g. TopView ads appear on the screen right after you open an app whereas IN-feed ads appear as users scroll through videos. Each ad has its own features e.g. branded hashtag challenges increase brand engagement and are purely organic content whereas In-feed ads can have a duration of no more than 15 seconds. To choose the right ad format there is a list of things that should be on your mind. They include what you are promoting and your target audience, your budget and not to forget the marketing goal. Amongst all the types Top View ads are considered the most effective ones as they can't be skipped and create a strong brand statement. If you're an outlook to create a creative Ad, we recommend you go for branded effects.
In addition, to set up a campaign you first need to create an account on Tik Tok and set up the campaign. This includes setting up the objective, setting up a fixed budget, and targeting demographics. Though this is a short process, it requires a lot of attention.
The key point that your success solely relies on is the content you're creating. Is it appealing enough? Do the features, colors, and style align with what you're promoting? Will it capture the viewer's attention within a few seconds? If the answer to all these questions is a yes, you're on your journey to succeed! Make sure you use the call-to-action technique in which the viewers/ buyers can clearly see what to do next. Be it, downloading an app, visiting the website, or making a direct purchase.
Influencer marketing has been a powerful tool for efficient marketing with results that are guaranteed. Tik Tok has gained immense popularity because of this one reason. Thousand of well-known personalities are part of the Tik Tok community and are welcoming towards businesses who want to promote their digital products. You need to identify one or more suitable influencers and get on good terms with them so you can start creating authentic content to take over the market as soon as possible!
Influencers and bloggers play an integral part in the success of brands and even small businesses. Whether they represent a brand or showcase the usage of products in real life through their posts or videos, it can prove to be highly effective. There are a few points you need to consider while identifying the right influencer. The first thing is to check if the influencer has ever promoted similar products, and what was the success rate. You also need to go through the audience demographic to make sure that your product is reaching the target audience you thought of. Moreover, the content quality, authenticity, and engagement metrics are a few other points that need to be taken care of.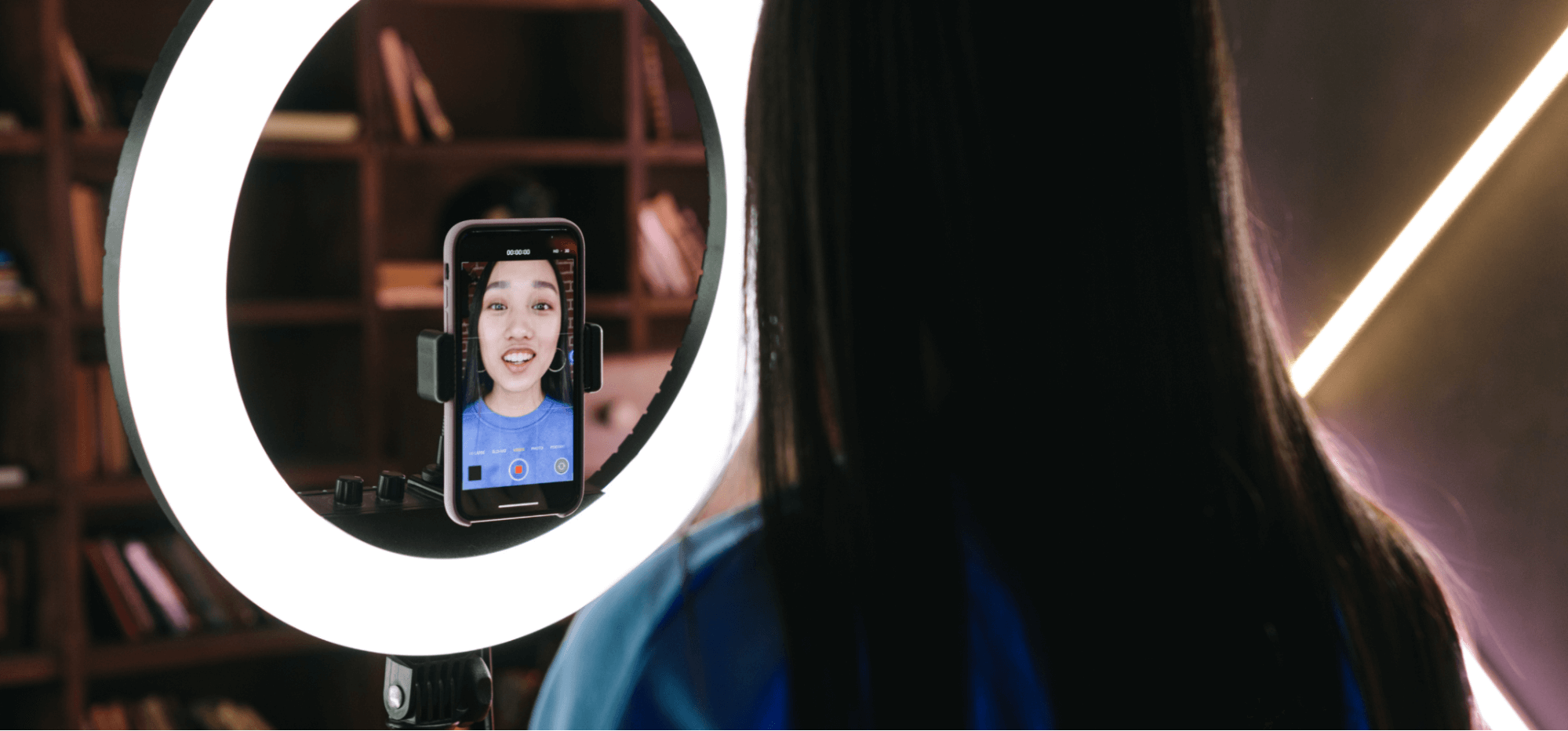 Establishing a strong and positive connection with the influencer you're gonna work with is extremely important. A strong connection with an influencer makes it easier to collaborate and set clear campaign goals and interactions. Trust is the first thing that both sides need to have in each other, thus, make sure your product seems fair. Opt for strategies that previously have had great success rates e.g. you can mention influencers you've previously loved working with. Make sure you're open to ideas and suggestions from who you're working with as their experience can benefit your promotion. To avoid any misunderstandings, clear the objectives and goals beforehand.
To avoid any issues you need authentic content and even if you're taking ideas from someone else, either give credit or take permission first. This will attract a wider audience and people will indulge in new and creative ideas more often! An example of successful influencer marketing can be between a gaming influencer and a game that is soon going to be released. E.g. if a gaming influencer is known for his humorous commentary, this approach makes it really appealing for the audience to watch.
3. Showcasing Your Digital Product Through Compelling Video
Making full use of trending music, and videos, and utilizing the right hashtags that align with the content of what you're posting holds great importance in successful promotion. You can go through different websites or download an app that keeps you updated with all the trending hashtags. Make sure you're in touch with people who have knowledge of all the tea you need to integrate into your content.
Tik Tok ads and influencer marketing are two powerful strategies that can boost your content and you can make it to the most successful business sooner or later. To achieve the most promising results while promoting we suggest you implement what you just read, particularly the points that you think are necessary for the video you're going to promote.
We hope this article proved to be helpful. We look forward to seeing you grow. For more such content or queries reach out to us and book a demo call today!