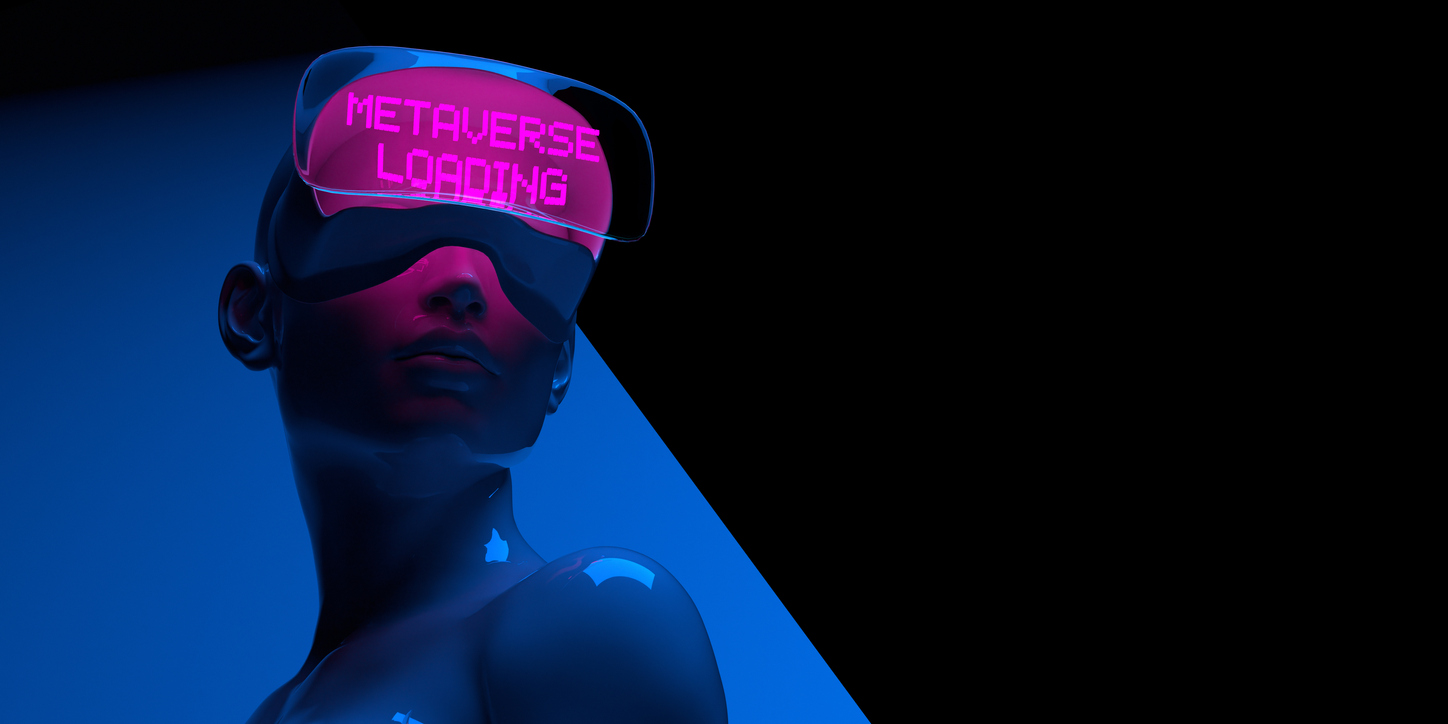 It's time to get virtual, brands.
From Threadless t-shirts and apparel being featured on Roblox Marketplace to L'Oréal partnering up with Ubitus KK to create a metaverse showroom displaying its product lineups, there's a lot to behold in digital community spaces, even despite discourse that the so-called "metaverse" is a thing of the past. But a rose by any other name smells as sweet, and more opportunities are on tap for brands in this profitable gaming-centric sector, Adweek reported.
"Now gaming has become a multi-hundreds of billions of dollars business," Cathy Oh, global head of marketing, Samsung Ads, told Adweek, "where we're just at the cusp of looking at advertising within gaming."
For futurist author and metaverse expert Cathy Hackl, the virtual world is a trend that has staying power. Hackl said in her book, "Into the Metaverse: The Essential Guide to the Business Opportunities of the Web3 Era," that, "Without a doubt, the Metaverse is your future."
Tech futurist Lindsey McInerney agrees.
McInerney was an early pioneer of branded metaverse activations and experiences. She created a partnership in 2021 between Stella Artois and ZED RUN, a virtual horse racing game, which let people buy, sell and race their NFT racehorses in a digital world.
"As the digital world increasingly enriches our lives, it makes sense that we want to meet consumers where they are and be a part of their virtual world too," she said in a 2021 Forbes article.
Why it matters
Augmented realities, gaming spaces and virtual communities are still in, and they don't appear to be going anywhere anytime soon, despite some buy-in challenges initially.
"The challenges have always been getting a buy-side audience," Zoe Soon, VP of the Interactive Advertising Bureau's experience center, told Adweek . "But this year, we've really been blown away by the interest."
While some brands are slow to respond or make the leap into digital worlds, some are dipping their toes in these proverbial waters and making a nice splash.
Ally Financial, a digital bank, gained some traction from its AR-centric experiences after partnering with MONOPOLY for a virtual game in 2019. The brand keeps gaining steam in their consumer-facing attempts at meeting customers where they are.
"We certainly have wanted to try to gamify the financial space in some capacity with all of our activations," Beth Woodruff, Ally's brand's senior director of brand strategy, integrations, gaming and innovation told Adweek. "We really try to find ways to integrate the topic of money in interesting ways."
The digital world is rapidly expanding, and the metaverse — beyond the hyper-specific term for Mark Zuckerberg's failed launch — is one that Hackl said cannot be ignored.
"Businesses that get involved in the creation of the metaverse early will have a distinctive early-adopter advantage, allowing them to have more ownership of the metaverse's total available market and culture as it becomes mainstream," Hackl said in another one of her books, "Navigating the Metaverse: A Guide to Limitless Possibilities in a Web 3.0 World."
There is a huge audience in this multi-hundred billion-dollar space, which ranges from gaming to online communities where people take on virtual personas, and more brands might want think about engaging with those consumers to amplify their messaging and forge more meaningful connections.
Consider comms strategies for capitalizing on this growing potential — and the implications of not joining in.
Editor's Top Picks:
Walgreens CEO Rosalind Brewer resigned from her top-ranking post recently and there are no more Black female CEOs operating an S&P 500 company. Prior to Brewer, Ursula Burns, who left Xerox as its CEO in 2016, held this spot. Diversity in the corporate world has been slow and spotty as white men have held control in this field as executive officers. Out of 533 executive positions they represent 7 in 10. Women — only 90 of them —account for 17% of executive officers; just 17 were women of color last year. Brands can continue pushing for even more representation at the C-suite status.
Climate change is impacting brands and they're response to keep up with the changes. Six Flags, SeaWorld and Cedar Fair (which operates Cedar Point) faced brutal weather ranging from dangerous Northeast flooding, heatwaves in the Southwest and California and Canadian wildfires. Weather-dependent attractions face particular challenges with climate change. Brands are responding by creating indoor rides and new ticket policies because of the weather. "The series of extreme weather events experienced in recent years presents an alarming trend," SeaWorld said, CNN reported. Brands need to keep prioritizing weather-related comms for external stakeholders who are also feeling the pinch from Mother Earth.
Beyoncé asked her fans to wear silver during the final leg of her World Renaissance Tour (ending Sept. 22) for Virgo season, and the BeyHive fashionably showed out. Places like Etsy and other stores saw an increased search of silver merchandise after Queen Bey's ask. Rainbow Manier, Soul Chains owner, told the New York Times that her Gen Z daughter encouraged her to go online to post about her silver goods. She has since worked round the clock to "accommodate the BeyHive and the lovers of the queen." Brands hoping onto trends and anticipating the needs of stakeholders is always a good look.
Sherri Kolade is a writer at Ragan Communications. When she is not with her family, she enjoys watching Alfred Hitchcock-style films, reading and building an authentically curated life that includes more than occasionally finding something deliciously fried. Follow her on LinkedIn. Have a great PR story idea? Email her at sherrik@ragan.com.
COMMENT