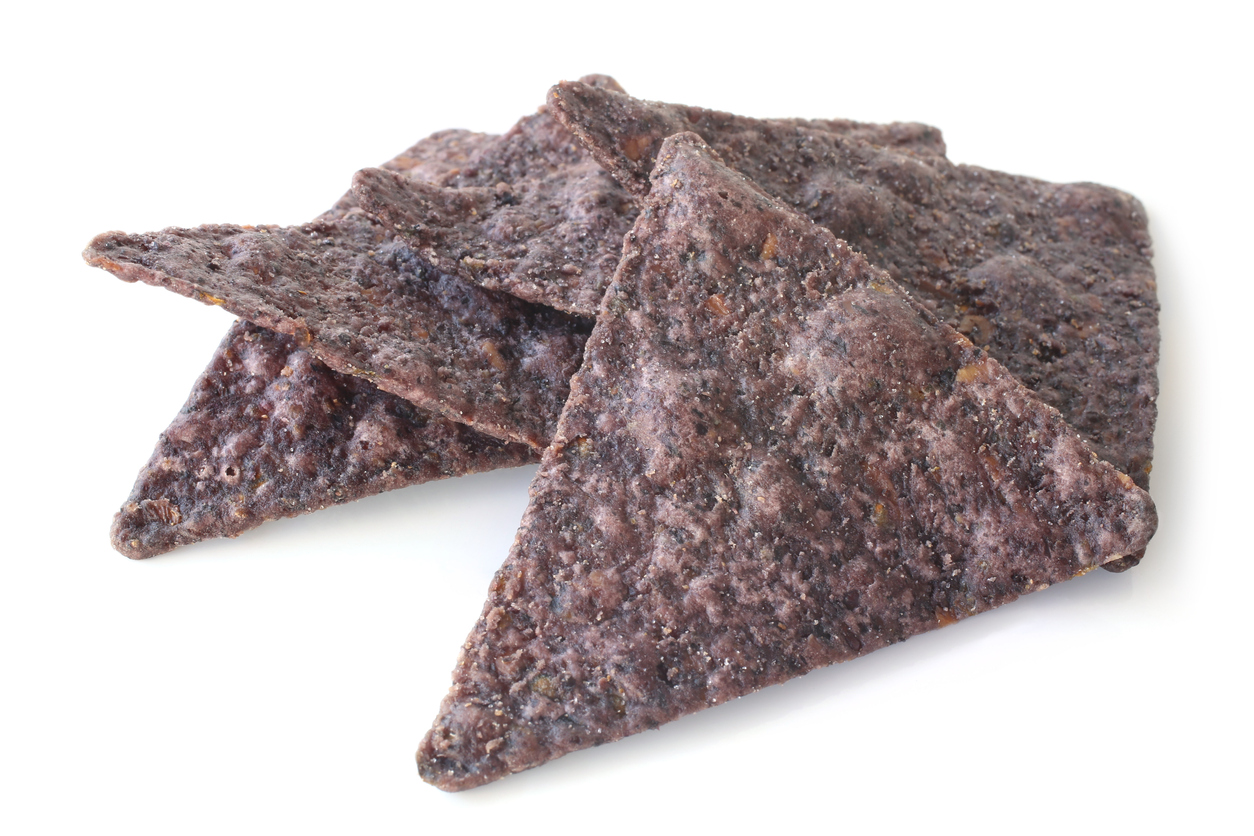 Harris Wolobah, 14, died after reportedly eating an extremely spicy Paqui chip, which many know from the "One Chip Challenge," the New York Times reported.
Typically, people flock to social media to participate in this challenge, filming themselves eating the chip and seeing how long they can go without drinking liquids to relieve the intense burn. The chip itself is sold in a coffin-shaped box.
Though Wolobah ate the chip hours before he died, it is not yet clear if it was connected to his death.
Kim Metcalfe, Paqui spokeswoman, said that the company was "deeply saddened" by Harris's death and "express our condolences to the family," the Times reported.
Paqui has since done a "voluntary retrieval" of the chip. Pulling it from shelves, Metcalfe, said was not a recall but a move she said was "out of an abundance of caution" after Harris's death.
The company reminds people on its website with "clear and prominent labeling" that the product is intended for adults and not for children, those who are sensitive to spicy foods, have allergies, are pregnant or have other underlying health conditions.
According to the Times, the company also removed challenge marketing questions like, "How long can you last before you spiral out?"
Why it matters:
Paqui was swift to respond to the tragic death. The company took measured steps to voluntarily pull the product, tweak the "One Chip Challenge" wording on its website and release an empathetic statement. Metcalfe sensitively reminded people why they're not at fault – especially with additional warnings about the product highly visible on their website.
Paqui's compassionate yet direct statement, coupled with their actions, is a responsible way to handle a death potentially related to this product.
They already removed some marketing material language regarding taking the challenge. Some might feel, though, it's too little too late though and more could have been done prior to Harris's death.
Teenager David Adjer, who went to school with Harris, said he was "angry" about his death, the Associated Press reported.
"I don't think we should have this chip anymore. … Because we don't need any more accidents like this."
When facing crisis issues, take a brief moment to consider response options and take action to tell stakeholders where you stand while ensuring you don't implicate your brand further.
Editor's Top Picks
President Joe Biden's troubled son, Hunter Biden, could face a federal indictment related to tax misdemeanors and a gun charge after a plea deal fell through. The Justice Department planning to indict Hunter Biden on a gun charge soon and President Biden is stealthily navigating this complex issue while preparing for the 2024 presidential campaign. President Biden continues, however, to keep his only surviving son close and prying legal questions at bay. Last month at Camp David, reporters asked President Biden about the special counsel investigation into Hunter Biden. "That's up to the Justice Department," President Biden said. "And that's all I have to say." Biden knows where to draw the line publicly on personal matters. CEOs and other top company officials can learn from this and know when to speak strategically on private matters.
Former Yankees pitcher David Wells ripped into some major brands (including Nike and Bud Light) because he considers them as "woke." During the 75th annual Old-Timer's Day at Yankee Stadium, Wells said, "We're in a different world. It sucks. That's why everyone should carry a gun." At the event, Wells taped over the Nike logo on his Yankees jersey. He said if he played that day, he would have cut the logo off. "I hate Nike. They're woke," he said, The Athletic reported. More companies continue to face lingering backlash for being "woke." Companies have to still make tough calls on whether they want to be described as "woke," which can alienate some audiences, particularly those who are older and more conservative, while they can make younger and more liberal audiences feel welcomed. You can't please everyone — choose wisely.
NPR's "Tiny Desk Concerts" are scaled-down music extravaganzas that give singers like Usher and Post Malone (and less popular ones) a platform to show off or remind people of their musical chops in a refreshing way. Usher used it to let people know that he's still got it – even without the over-the-top stage production. The singer also used it to advertise his Las Vegas residency shows. A Tiny Desk appearance is, essentially, a pop marketing campaign as it can help breathe new life into a performer's popularity. Tiny Desk serves as a good reminder that, sometimes, less is more. Scaled-back marketing campaigns, advertisements, or other messaging that gets to the heart of the matter for a brand can be most effective when done right.
Sherri Kolade is a writer at Ragan Communications. When she is not with her family, she enjoys watching Alfred Hitchcock-style films, reading and building an authentically curated life that includes more than occasionally finding something deliciously fried. Follow her on LinkedIn. Have a great PR story idea? Email her at sherrik@ragan.com.
COMMENT
One Response to "The Daily Scoop: Paqui responds after teen dies following 'One Chip Challenge'"
Jodi Szimanski

says:




There's a reason David Wells was part of the Old-Timers Day. Sounds like he could wake up a little.