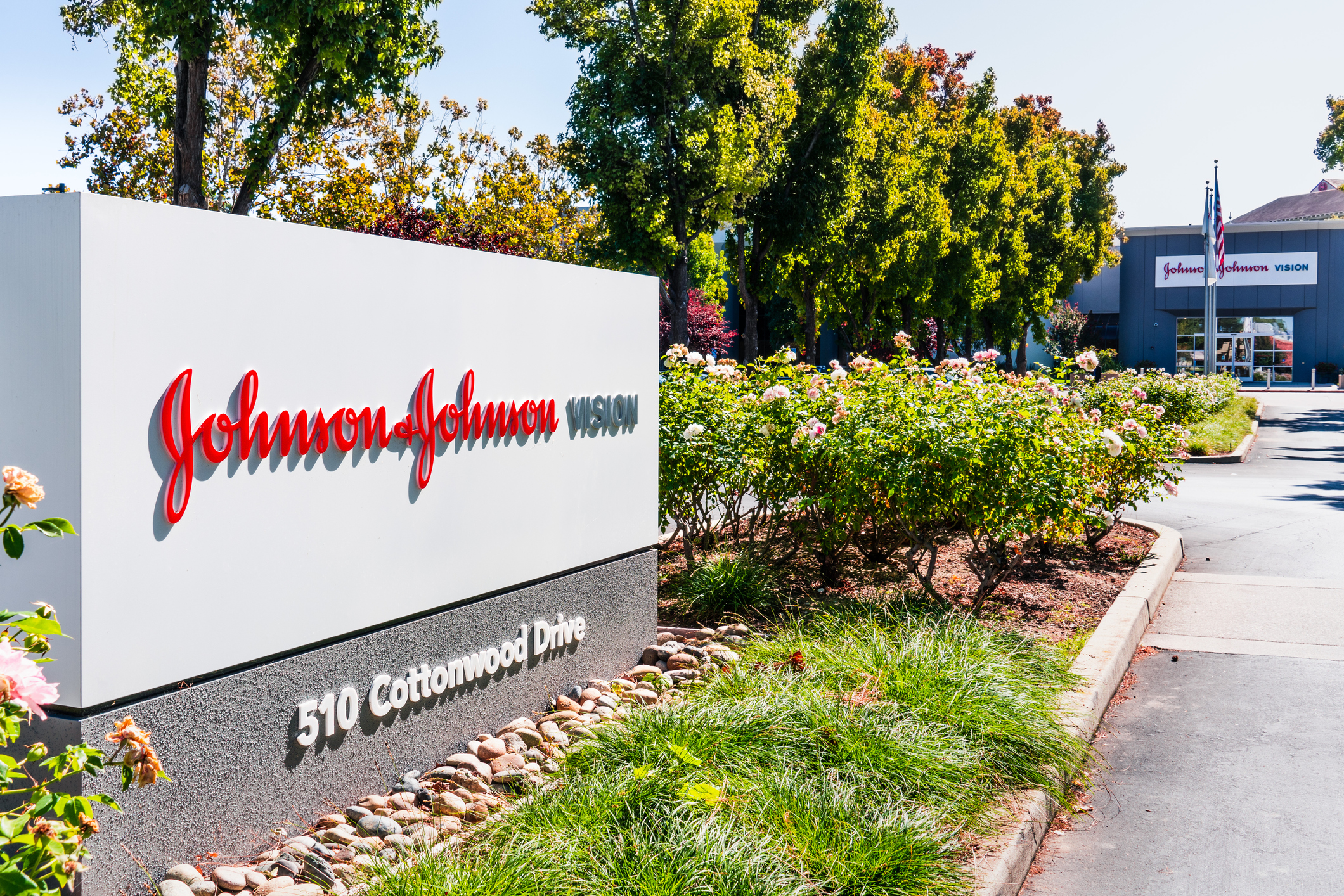 Health care brand titan Johnson & Johnson is switching up their 136-year-old cursive logo and replacing it with a plainer font in a brighter shade of red to showcase its priorities on medical devices and pharmaceuticals, the Associated Press reported.
The beloved logo was "one of the longest-used company emblems in the world," according to a 2017 story on J&J's website, but in today's digital and text-savvy age, the logo is a bit dated, the AP reported. Fewer kids are learning cursive, making it difficult for them to read and understand.
"The original script — based on co-founder James Wood Johnson's signature — will still be seen for now on consumer products like baby shampoo from Kenvue, a new company recently spun off from J&J," per AP.
Eventually, the signature branding on products like Band-Aid will be removed. Laura Ries, a marketing strategist not involved with the logo change, told the AP that the logo is easier to read and "it almost even draws your attention to it."
But not everyone likes the change.
"Looks the same as every generic logo these days," Cylon Sandhill posted on X under an AP story.
Why it matters: In an emoji and texting-dominated world, their nostalgic brand might feel a bit too dated for younger demographics, many of whom are disconnected from cursive.
The brand change might take some getting used to. However, Johnson & Johnson's rebrand is not just for aesthetics and reading ease. They are smartly distancing themselves from the signature logo still on the company's discontinued baby powder that had talcum in it, an ingredient at the center of numerous lawsuits claiming the product was cancerous. Johnson & Johnson denies those allegations.
Their centuries-old brand is still an instantly recognizable classic to many, despite the controversy, and now their new font feels a bit safe and dull.
Joaquin Duato, chairman of the board and Johnson & Johnson CEO, posted the logo change on LinkedIn and said that the more modern look drew a powerful reaction.
"When I shared this news with our 130,000 employees, the response was electric!" Duato posted.
In the comments, Simon Chopier, business owner and digital strategist at Chopier, said that the "rebranding speaks volumes" about the brand's "dedication to innovation and patient care."
Kevin Akers, designer at KEVIN AKERS design + imagery company, disagreed.
"How to take one of the World's most recognized and beloved logos and convert it to something that blends into the walls. Well done," he said.
Moving away from such an iconic brand can be difficult, but it's often necessary to stay current, be removed from controversy and appeal to new generations. Communicate your reasoning, push through complaints and keep your brand moving forward.
Editor's Top Daily Picks:
Lyft is giving women and nonbinary drivers and riders more transportation options to feel safer. Lyft announced this week that it's debuting Women+ Connect to match female drivers and passengers together to improve safety and inspire more women to drive for the company. Roughly half of Lyft's passengers are women; only 23% of its drivers are. "Women drivers tell us it's hard to drive at night," Jody Kelman, Lyft's executive VP of customers, told the New York Times. "We need to remove a barrier for women drivers today." Simply listening to stakeholders and empowering them with tools can set your brand apart.
Drew Barrymore was recently dumped as the National Book Awards host after she resumed her talk show during the Hollywood strike. She said that her decision complies with SAG-AFTRA and Writers Guild of America rules, however, guild members still say she's crossing the picket line. "Our commitment is to ensure that the focus of the Awards remains on celebrating writers and books, and we are grateful to Ms. Barrymore and her team for their understanding," David Steinberger, chair of the National Book Foundation, told ABC News. Barrymore will continue to face a ripple effect for her decisions, including organizations, celebs and entities pulling back from her to protect their own brand.
Gen Z has a lot of pull. Morning Consult reported that Gen Z is, setting the pace for holiday shopping trends. The report says that a large group of Gen Z already began their holiday shopping earlier this year (34%) in comparison to 2022 (21%). "Retailers planning for a discount-heavy holiday season should amplify their marketing on Gen Z-friendly channels early in the season," Morning Consult wrote. Start thinking about your holiday comms now and how to capture the interest of this young, influential audience.
Sherri Kolade is a writer at Ragan Communications. When she is not with her family, she enjoys watching Alfred Hitchcock-style films, reading and building an authentically curated life that includes more than occasionally finding something deliciously fried. Follow her on LinkedIn. Have a great PR story idea? Email her at sherrik@ragan.com.
COMMENT