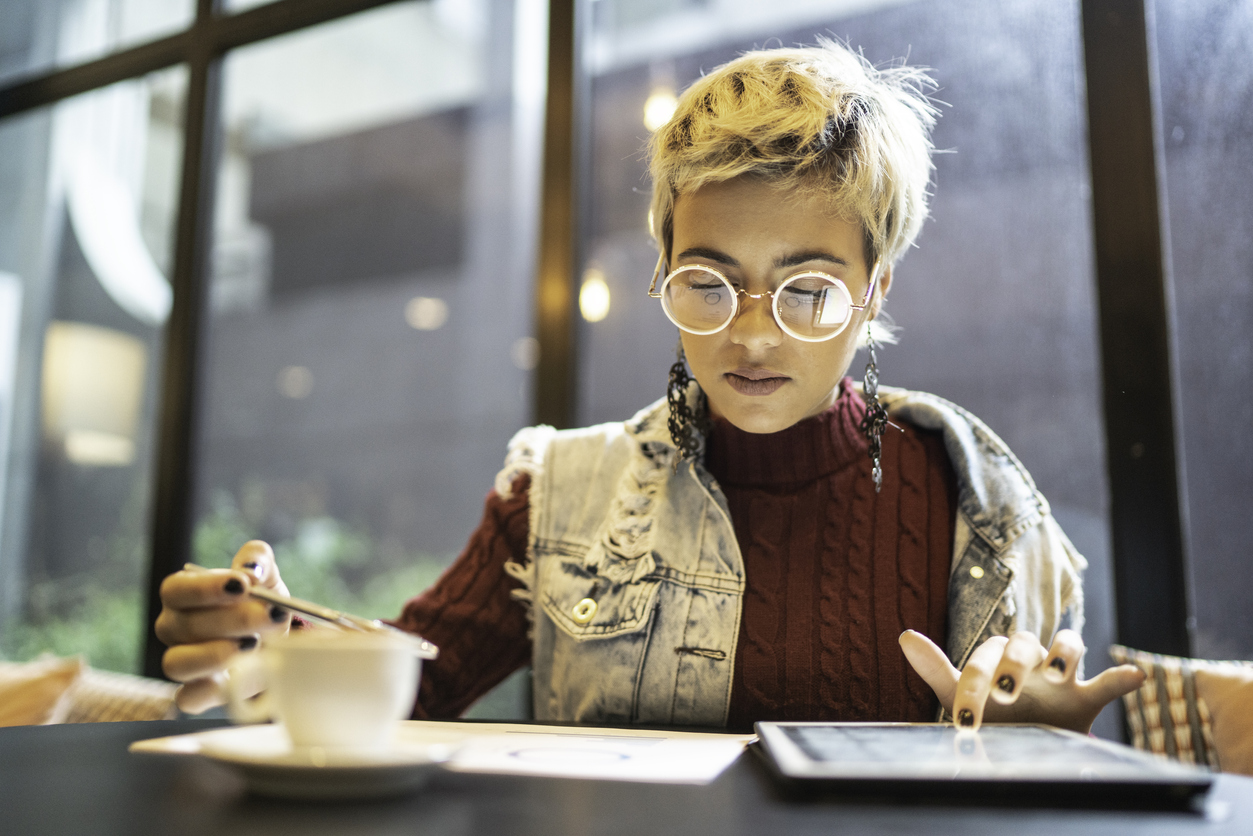 You're probably giving plenty of thought on how you will reach Gen Z consumers as this demographic, ages 11-26, begins to change the marketplace and workforce.
But have you spent the same amount of time considering how to best reach Gen Z journalists?
A new survey from Greentarget sought answers from 100 working journalists and students to better understand what motivates them — which can help PR professionals better target them with messages likely to resonate.
What they found was a cohort of professionals who are optimistic and mission-driven, despite the steep challenges facing their industry.
Propelled by values
In the year 2023, no one considers journalism as a path to riches. Instead, they're entering this field because they want to make a difference, the survey found.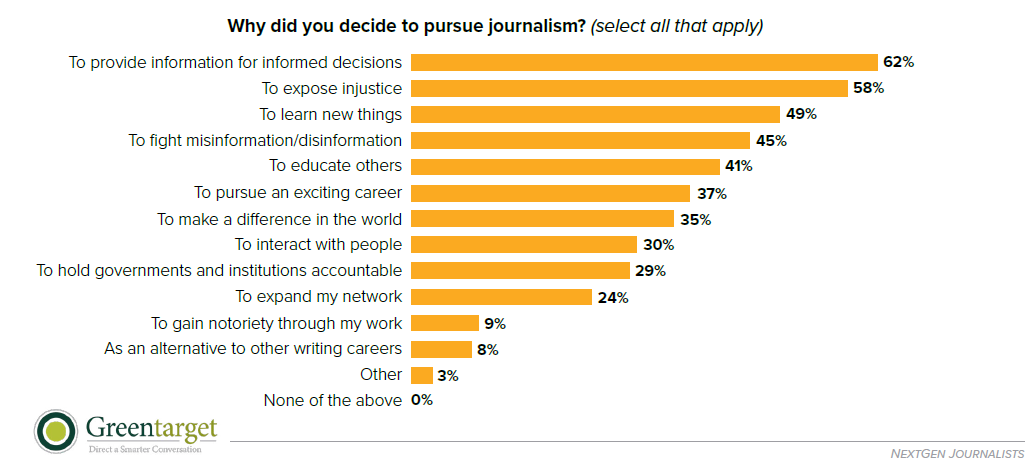 While some Gen Z journalists are entering the field because it's exciting (37%) or to become famous (9%), most are driven by more idealistic values, like helping people make informed decisions (62%), exposing injustice (58%) and fighting mis- and disinformation (45%).
This makes Gen Z journalists a receptive audience to your messages about CSR, ESG, DE&I and other initiatives that seek to improve the world around us. It also means they're ready and willing to call your organization out for real or perceived missteps in these areas — 58% are eager to expose injustice and 29% seek to hold governments and institutions accountable.
Indeed, these journalists also seek to hold newsrooms in their own industry accountable when it comes to diversity, equity and inclusion. Fifty-nine percent agree or strongly agree that they are "concerned about the current level of diversity in journalism among practitioners/leadership." Additionally, 85% agree or strongly agree their journalism programs stress the importance of diverse sources.
In other words, if your organization does not include voices from historically marginalized communities, you may be missing out on press opportunities as journalists look elsewhere for inclusive voices.
Technology and the future
Young journalists see both social media and AI as valuable tools in their chosen field — but they also are aware of the downsides.
Seventy-six percent of respondents point to social media as a major driver for mis- and disinformation, though a variety of political entities got their fair share of blame, too.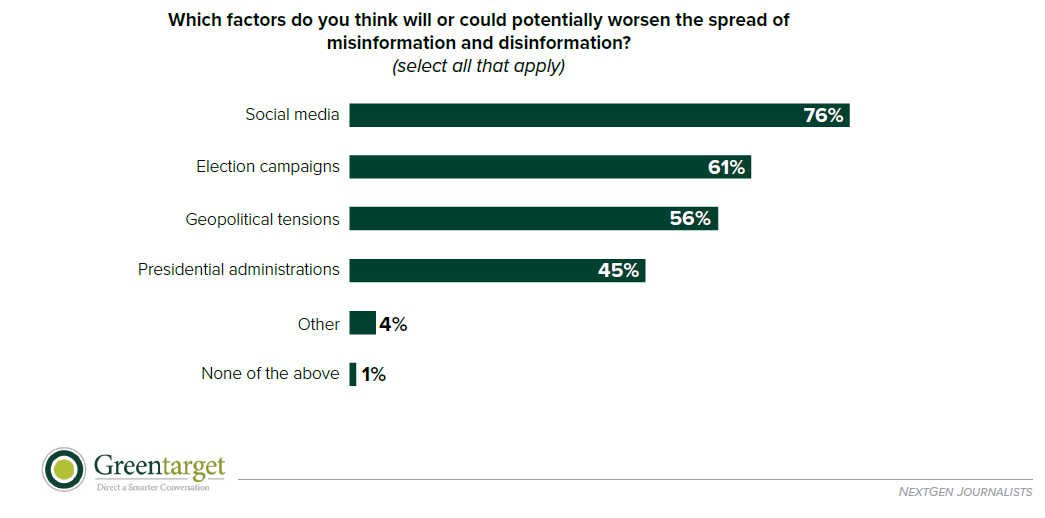 Still, it's clear that social media has embedded itself into the foundation of modern journalism in a variety of ways. Eighty-two percent of respondents agreed or strongly agreed that social media was part of their journalism education, and 86% said social media shares were an important or very important way to measure the impact of a story. And social media networks are still considered a valuable tool for both generating story ideas and doing actual reporting, with X still leading the way with a whopping 95% of respondents using the social network in one or both of those ways.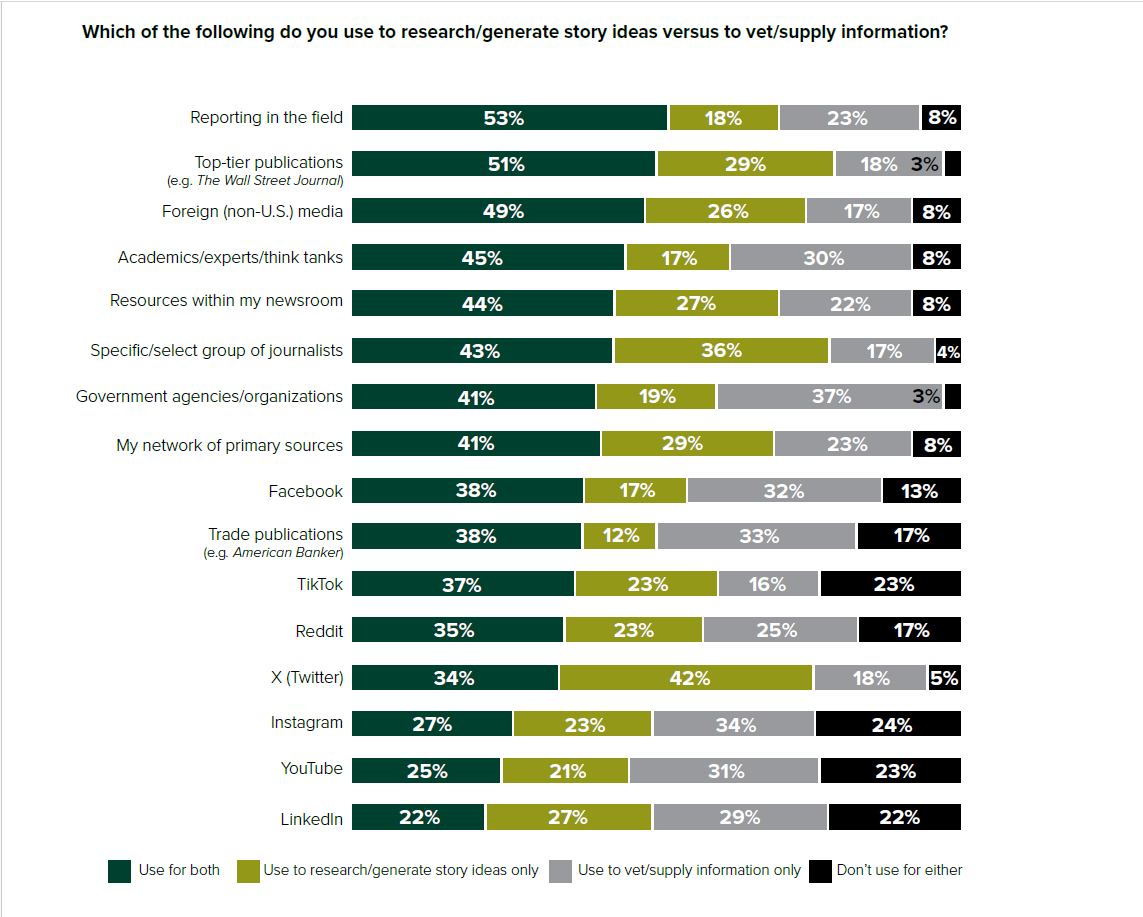 In other words: social media is a valuable way to catch a journalist's eye, and even platforms where your target audience isn't present may be worth maintaining if it is a gathering spot for reporters.
Gen Z is actively watching the evolution of AI, with 74% predicting this category of tools will have a "significant" impact on journalism. Among the tools they anticipate having the biggest impact are translation tools (52%), writing tools (43%) and research tools (39%). Fully half see these tools as a "threat" to journalism as a whole. The question did not specify if they see it as a threat to their jobs, to the credibility of the industry or something else, but early journalistic forays into AI have already given us cautionary tales.
Yet in spite of this, they remain hopeful. Seventy-two percent remain very or somewhat optimistic about the future of the field.
Here's hoping they're right.
Allison Carter is executive editor of PR Daily. Follow her on Twitter or LinkedIn.
COMMENT