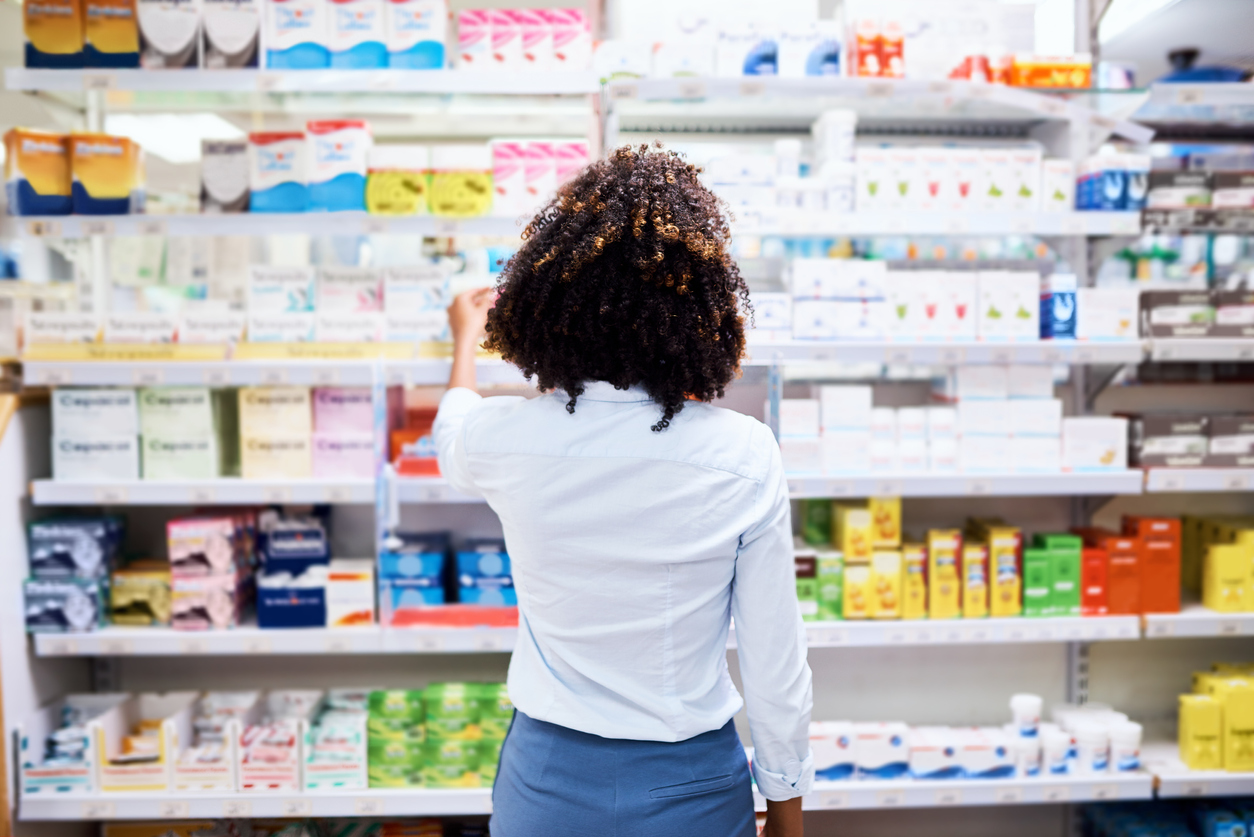 The founder of The Honey Pot Company dreamed her grandmother told her the ingredients to cure her longtime bacterial vaginosis. From there, Beatrice Dixon launched her plant-based company in 2014 and keeps her story front and center, the New York Times reported.
Dixon's audience loves her authentic marketing strategy. She strips away the unnecessary language and gets to the raw reality of what women want in their period and feminine care products.
"We've had to kind of be a little edgy," Dixon told the Times. "When you look at the humans that we want to serve as a whole person, you kind of have to be edgy. You kind of have to go for that."
The Honey Pot's funny, unfiltered approach on TikTok especially works because it's unpolished and authentic. It shows real-world examples of vagina issues people go through ranging from crotch sweat to handling a period before a vacation.
This generation doesn't mind seeing a more accurate color representation, and brands like The Honey Pot have ditched the blue goo that was long a staple of period demonstrations and opted for red liquid in their demonstrations.
They show messy blood-like spills from period cups and the hang-ups that come with using them. These aren't the ads of yesteryear.
Women want women's health products that market to them the way they talk about these things with their friends.
"Call it the 'group chat' approach — unfiltered, real talk — that now shows up across the industry," the Times article said.
Why it matters: Customers don't want brands to beat around the bush.
The Gen Z audience knows what they want in their feminine care hygienic products. The products that attracted their mothers, aunts and even sisters are not up to snuff anymore.
Customers want more than just pretty packaging and euphemisms. They want products and ads that get real. Instead of showing women running in a field during Aunt Flo, they want convos about the products that can help their bodies during this time.
"Destigmatization, in other words, is good for business," per the Times. "And a younger group of consumers is eager to have a more personal relationship with the brands they use for their most intimate bodily care."
Brands like The Honey Pot deliver. Dixon's story is a big part of the brand's essence and she brings a "ton of life experience," she told the Times.
Cut the hyperbole and get to the point. When serving your stakeholders, tone down the unnecessary language and let your products' functionality be a key marketing point.
Connect with your audience in clear ways that mirror the way they speak and interact with friends and family.
Editor's Top Picks:
Bidenomics branding doesn't seem to be working as a name. President Joe Biden linking his name to a shaky economy is a risk — when the economy falters, so does Biden's reputation. People will blame Biden if the economy tanks and Democrats like Rep. Steven Horsford said that Bidenomics is an inaccurate reflection of the policies. "We have to do a better job framing this not so much for one person — for the office of the presidency — but for the people," Horsford told Politico.
The progression of AI means more advanced deepfakes, especially in the celebrity space, continue to be a real problem. Tom Hanks posted on Instagram Sunday about a fake version of him hocking a brand without his consent. "Beware!! There's a video out there promoting some dental plan with an AI version of me. I have nothing to do with it." Brands, continue to be mindful of the risks of deepfakes. Practice social listening and respond to the deepfakes when they come. Be intentional about your approach to scouring the web for these potentially detrimental problems that could impact your image and brand.
Buc-ee's, a jumbo-sized Texas gas station convenience store, has a cult following. The store gets high praise on TikTok for its clean, award-winning restrooms, Beaver Nuggets, brisket and merchandise. Social media sojourners even travel to Texas just to make a trip to Buc-ee's for the first time. This Buc-ee's content racks up millions of views. Store spokesperson Jeff Nadalo said Buc-ee's brand sticks to simple things to draw people in. "Buc-ee's has remained committed to providing award-winning clean restrooms, freshly prepared food, cheap gas, and outstanding customer service," he told CNN. Oftentimes the simplest things work for a brand. Not everything has to be a big, over-the-top production to draw people in. Streamlined comms and brand initiatives and making good on what you offer can resonate the most loudly.
Sherri Kolade is a writer at PR Daily. When she is not with her family, she enjoys watching old films, reading and building an authentically curated life. This includes, more than occasionally, finding something deliciously fried. Follow her on LinkedIn. Have a great PR story idea? Email her at sherrik@ragan.com.
COMMENT